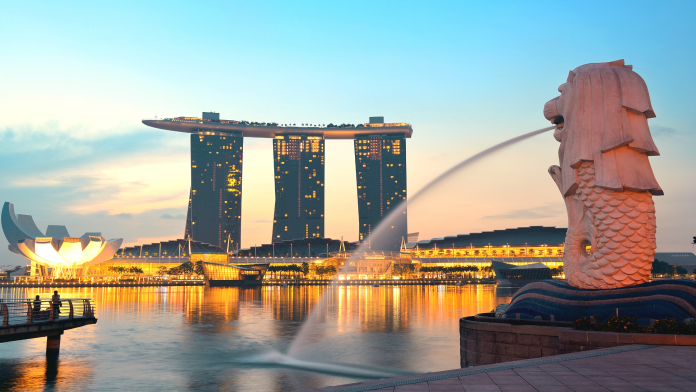 Singapore is a majestic island nation that attracts tourists from different countries. It attracts more than 15 million tourists annually from different countries. Domestic tourism is also high in Singapore due to its numerous attractions. Singapore is a developed nation, and people think tourism will be costly. To your surprise, there are many free things to do in Singapore for an indelible experience. People from nearby countries like Malaysia can catch a bus from Kuala Lumpur to Singapore and have a memorable experience. Are you planning to enjoy yourself in Singapore this December?
You can do much more in Singapore, even with a limited budget. Read on to know the best free things to do in Singapore this December.
Marina Bay Countdown
Since 2014, the countdown for the new year happens at Marina Bay. The same will happen on the 31st of December 2022 at Marina Bay. Giant light projections are arranged at Marina Bay for people from all walks of life. Besides luminous displays, around 20,000 wishing spheres are installed around Marina Bay. You don't have to pay anything to witness the giant countdown at Marina Day for the new year. During the countdown, people can visit food stalls and shops around Marina Day.
Christmas celebrations at Orchard Road
Every year during Christmas, Orchard Road in Singapore is lit up. The entire area in Singapore is decorated with fancy lights and Christmas trees. You don't have to spend a penny to witness the Christmas Celebrations at Orchard Road. You can scour Orchard Road and witness festive lights, beautiful music, and endless decorations. Whether you have traveled by a bus from KL to Singapore or any other mode, jump into Christmas celebrations at Orchard Road. The celebrations on Orchard Road start a little early from Christmas. Usually, Orchard Road is decorated from November only.
Enjoy music at Esplanade
One can enjoy free live music at Esplanade in Singapore for an indelible experience. One can enter the rooftop garden at Esplanade to enjoy live music. During the night, the creative visuals in the backdrop offer a lively experience. You won't find a dull moment at Esplanade during your visit to Singapore. On some days, Esplanade might charge you for an entry ticket. It happens only when a high-profile singer comes to Esplanade for a concert. One can also visit the Esplanade Music Library for free on most days. Do not forget to add this to your itinerary once you have booked your tickets for a bus from KL to Singapore.
Scour Changi Airport
Changi Airport in Singapore is among the best airport in Southeast Asia. There are many things to do for free at the Changi Airport. For example, you can go on a Jurassic Mile outside Terminal 4 of the airport. During the walk, you will see giant structures of prehistoric dinosaurs. From the brontosaurus to T-Rex, one can see the structures of several dinosaurs. At Level 1 of Terminal 3, you can find a slide. You can unlock ten free rides by signing up for a Changi Rewards membership. There are many other Changi Airport attractions for free that you can explore if you have booked a bus to Singapore.
MacRitchie Treetop Walk
The MacRitchie Treetop Walk is free for visitors in Singapore. It is a suspension bridge over trees to witness an aerial view. Besides checking out the treetops, you can also catch fresh air on the suspension bridge. The best time to walk on the suspension bridge is during the morning and evening. During afternoons, it might be hot on the suspension bridge for visitors. People looking for places to visit in Singapore for free often visit this suspension bridge. You can observe the liver of animals from the top of the suspension bridge.
Free Market
There are many free things to do in Singapore. Do you know there is also a free market in Singapore for visitors? Yes, you heard it right, a market where you don't have to pay with money. Free Market is among the best things to do in Singapore for outsiders. Here, you can acquire anything at zero cost. However, people are always welcome to repay with kindness. People often bring their free wares to sell at the Free Market in Singapore. This December, one can explore how the Free Market in Singapore works.
Go to Art for a Good Cause
On the upcoming 3rd of December, Art for a Good Cause is organized in Singapore. It will be an arts & crafts event for free. Since the school holidays are around the corner, you can take your children to this event. Complimentary sessions in the event include arts & crafts, yoga, and discussing how to deal with mathematics. Paid sessions at the event will include Christmas Jar Deco, Teddy Towel, Snowman Tea Light, and others. Are you looking for free things to do in Singapore with Children? Hurry up and register for Art for a Good Cause now if you have already booked your bus from KL to Singapore!
Join the State Court Tour
Do you have an NRIC, student, or matriculation pass in Singapore? If yes, you can free join the State Court Tour and notice how the law works. The tour is for two hours and is conducted on the second and fourth Fridays of each month. For each tour, only 25 free tickets are offered to the public. These tickets are distributed on a 'first come, first serve' basis to law buffs. Are you finding Universal Studios Singapore attractions costly? It is time to grab some knowledge by joining the State Court Tour.
Join the Singapore Maritime Trail 2 – Our Progress
On the second Saturday of each month, the Maritime and Port Authority of Singapore organizes a free event. One can join this free event between 09:00 AM and 11:30 AM. One can get to know about Singapore's rich maritime history by joining this event.
Visit Southern Ridges
Southern Ridges is among the best free things to do in Singapore. Whether you have traveled by bus from KL to Singapore or any other medium, you can start your trip by visiting the Southern Ridges. Located near Mount Faber, one can enjoy scenic views at Southern Ridges.
Bus travel between Kuala Lumpur and Singapore
Bus tickets online can be booked on redBus website/mobile app to cross the Malaysia – Singapore land border. You can book bus from KL to Singapore by top operators like Transtar Travel, Eltabina Jaya Express, StarMart Express, KKKL Express, Supernice Grassland and others. Kuala Lumpur to Singapore bus ticket prices range from MYR 42 – MYR192 depending upon the type of bus, amenities and operators.
To know about online bus booking in Malay language, please visit – online tiket bas