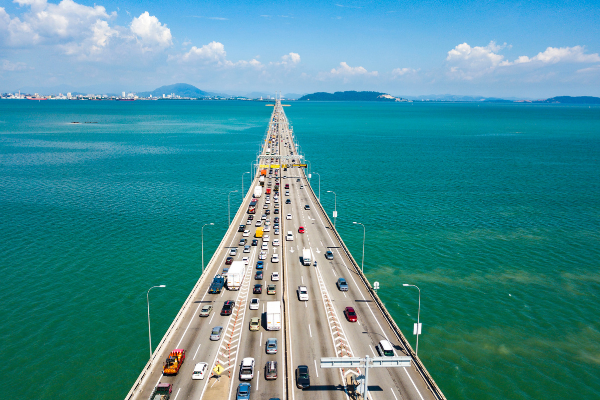 Penang is a beautiful state in Malaysia and a happening tourist spot, and the best way to travel around this place is via bus. A bus service can make your trip simpler yet engaging at the same time. When you travel across Penang by bus, you will get a chance to see beautiful views and connect with the culture closely.
Penang is also known as the food capital of Malaysia. Therefore, many people travel here to try the varieties of cuisines available. The speciality of the food in this place is that they give a local twist to the international dishes as well, making them worth trying. You can check the Penang bus schedule to see the bus operators that run buses to the state from different parts of the country.
Top Penang bus operators
If you check for online bus tickets to Penang on redBus, you will see many operators offering buses. Some of the top bus operators are –
Cosmic Express is one of Malaysia's most popular bus operators, offering frequent buses to Penang from Kuala Lumpur, Kuantan, Seremban, etc., at affordable prices. In addition, you can find various amenities like wi-fi, CCTV, USB ports, among others, on these buses.
TRA XPRESS is among the reputed and preferred buses plying to and from Penang. With frequent trips to and back from Kuala Lumpur, KLIA, Nilai and Putra Jaya, TRA guarantees comfort and convenience to the passengers.
AeroCity Express is another well-known bus operator operating buses to and from Penang. They offer amenities like CCTVs, reclining seats, safety belts, among others. For them, a popular route is the Kuala Lumpur to Penang route.
KPB Express offers some of the most frequent services for a bus to Penang from KL or a bus to Penang from TBS. You can book buses from Penang to Kuala Lumpur and Ipoh and back, among many others, online through redBus. The buses are fully air-conditioned with adjustable seats, massive legroom, and television for passengers' entertainment. 
Kuala Lumpur to Penang is one of the top routes for Pancaran Matahari buses. They have been offering services for 31 years now and are preferred by many travellers. They are known for their facilities and on-time journeys. 
These are just a few among the many buses that travel to and from Penang. There are many places to visit in Penang, starting from the capital George Town, a UNESCO world heritage site. Don't forget to visit Penang Hill and sandy beaches when you are there. By booking a bus ticket online on redBus, you can visit the Pearl of the Orient comfortably.
You may be interested in reading –Bus Operators in Malaysia Who Help Reduce Travelling Costs