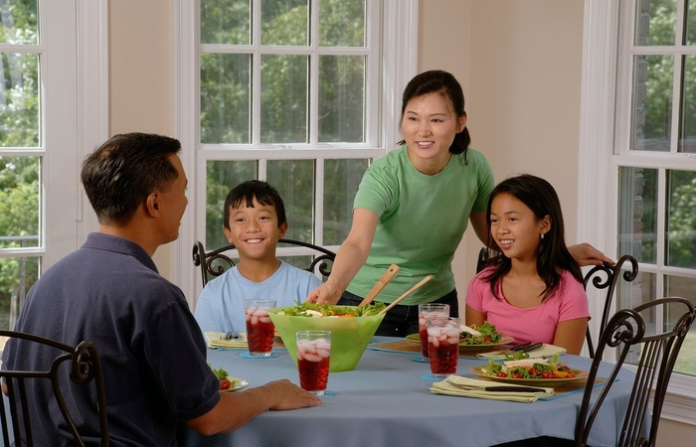 Social distancing and maintaining good hygiene, as the experts say, is the only way to fight with the worldwide Coronavirus spread. Many nations, including Singapore and Malaysia, have emphasized practicing social distance and remain in self-quarantine during this pandemic-prone period. We, at redBus, have also promoted social distancing and urge our loving customers to stay safe at home. While we can't predict when the Coronavirus social distancing will be over, we can definitely say that social distancing is not the end of socializing. In this article, we've brought you a few ways through which you'll not miss your social contacts and enjoy the quarantine period. Let's check!
Lunch and Dine with Family
While being busy with our 9 to 5 schedule, we often forget that our own family is also a small part of our daily lives. How often have you shared your perspectives on life, your short term goals, or your long-time ambitions with your family members over lunch or dinner? You might always have been in a hurry to finish your meal and rush to the office! Utilize this quarantine to have lunch or dine with your family. Remember, "Dinner is better when we eat together!"
Recommended reading: 15 Things to Do While Stuck at Home During Quarantine
Organize a Video Call with Friends
Thanks to modern technology, we have numerous other options to talk to our friends and family face-to-face even without traveling! It's time to be creative with those video calling apps to get a daily dose of social relationships. Maybe you want to show them a new recipe; perhaps you want to show a new craft; perhaps you want to show how funny your puppy is. Get ready, folks, and go live with your friends!
Reach Out to Old Buddies
Ever since the Coronavirus quarantine, I've got almost 30 calls from my old school buddies! Some of them have got married, some have become an entrepreneur, while some have moved to another country. It's surprising to know how the 'stay home' orders are getting the old friends back in our lives. Is social distancing conquering all the distances? Give a call on that number you saved years back, send a message to the pal who has only been connected virtually all these days.
Support Those Who Need Your Support
'Sharing is Caring,' you might have said or heard this quite often! But how many times do we actually act on this popular saying? There are several governmental and non-governmental organizations that are working to eradicate poverty, unemployment, child malnutrition, and many more social issues. You can also check the government websites and support the people affected by COVID-19. Not all of these require physical work. You can support any of the causes online by raising awareness, donating, or reaching out to more people via social media. 
Learn to Enjoy Your Own Company
Finally, social distancing allows you to spend some time with yourself. Meditate, watch your favorite shows, learn a new skill, listen to music, and pamper yourself the way you like. The more time you spend with yourself, the more you'll grow as an individual. You can be your best friend while practicing social distance, and to be your friend, the first step is to treat yourself how you would treat a friend.
Social distancing can be painful, but by understanding its necessity and applying a few new habits, you can make this boring period even more enjoyable. redBus, the best portal to book online bus tickets, is always there with you!