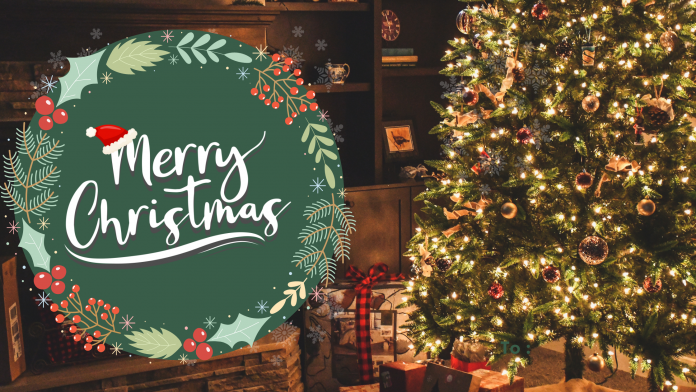 Now that countries have eased the travel restrictions, people are enthusiastic about celebrating Christmas vacations at various holiday destinations. Be it Thailand, Singapore, Indonesia, Korea, or Vietnam, there are tons of options to explore when it comes to Christmas getaways.
All these places are located in close proximity and are well connected by land, water, and airways. Most of all you can book online bus tickets and ferry tickets to nearby destinations and islands with redBus.
We have listed down some of the easy-to-reach and significant places for a perfect Christmas getaway this year with your loved ones.
1. Malaysia
Christmas in Malaysia is not all about its cities, you can explore the nearby islands or visit the Christmas lights at the famous malls. There are several wonderful island destinations where you can enjoy your holidays. You will get ferries to reach these islands and the ferry tickets are available online. You will easily get a ticket on a ferry to Tioman Island, Langkawi, Redang Island, etc.
Among the cities, Kuala Lumpur and Malacca should be the best choices for spending your Christmas vacations. The best part is Malaysia has great bus connectivity and you can find buses from Kuala Lumpur to Penang, Kuala Lumper to Singapore, and Kuala Lumpur to Johor Bahru and other routes easily. Bus services are available from one city to another as well as from neighboring countries such as Singapore and Hat Yai in Thailand. You can also book ferry tickets and explore nearby island attractions in Indonesia like Bintan, Batam, and Tioman, among others as per your itinerary.
2. Thailand
Located on the northern side of Malaysia, you can easily reach here via bus for cheaper rates. You can visit Bangkok, Phuket, Krabi, Chiang Mai, Pattaya, etc., which are the prominent cities to visit during Christmas. If you are traveling on a budget, we suggest you take a bus. You can book a bus ticket online for a bus from Kuala Lumpur to Hatyai bus station and then travel to other cities in Thailand. 
3. Singapore
Christmas in Singapore will be a spectacular vision, especially at the Gardens by The Bay and Orchard Road. The decorations here and the other celebrations are the best to see in Singapore. While it can be an expensive affair for accommodation, you can find and book bus tickets at cheaper rates from Malaysia when looking to spend your Christmas vacations in Singapore.
Transtar Travel is a popular bus service provider that offers cross-border buses from Singapore to Malaysia. Best of all, you can save so much more on bus tickets when you book a bus from KL to Singapore on redBus. On the other hand, ferries are available from Indonesia if you enjoy island getaways.
4. Hong Kong
WinterFest is the largest event in Hong Kong during Christmas. It turns the city into a fairyland with snow and other decorations. The event will be from Christmas Eve on Saturday and will last till the first week of January 2023. It is an extended holiday till Tuesday 27th in Hong Kong. You can spot the spirit of Christmas almost everywhere. You can participate in Christmas mass, gift exchange, and partying.
5. South Korea
Unlike many other South East countries, South Korea has an official National holiday on Christmas and is an ideal destination for Christmas vacations. There is a significant catholic population in the country so the celebrations will be traditional with some additional local variations. The traditional celebrations include lighting up the trees, dinner, gifts, and money exchange. Seoul City Hall Square, Lotte World, Myeongdong Cathedral, etc., are some must-visit places here.
6. Taiwan
Taiwan will be perfect if you like cooler but not too cold weather to enjoy your Christmas. Although it is not a national holiday here, you can see the country light up, carols everywhere, midnight mass, etc. You can enjoy Christmas dinner at restaurants that serve unique dishes for the day. There will be a 3D light show at the Wanjin Catholic Church. Flights to Taiwan are available from Kuala Lumpur.
7. Indonesia
Indonesia is connected to Singapore and Malaysia via sea route and the other countries via air. Batam and Bintan islands are the most popular destinations in this country. Christmas is a popular festival and everyone celebrates it. They adorn their homes and buildings with fairy lights and decorate Christmas trees as well. You can book tickets for a ferry to Batam or take the Bintan ferry from HarbourFront in Singapore and Johor in Malaysia. Jakarta and Bali have international airports so you can arrive here directly from anywhere. If you wish to book ferry tickets online, you can hop on to redBus ferry services and get discounts and cashback for your island trips on Christmas vacations. 
For more details on online bus ticket booking on redBus visit Tiket Bas Online!
8. Japan
Christmas in Tokyo is an event to look forward to. Japan does not have a holiday for Christmas, and people will have school and work as usual. But the night brings you some spectacular views with the entire city shining under the lights and other decorations. Enjoy a hearty meal and take a walk around the snow-filled city. Flights are available to Japan from several cities in Malaysia.
9. Vietnam
Enjoy a traditional Christmas in Vietnam with lights, a Christmas Eve dinner and prayers, and an enjoyable Christmas brunch in the morning. The fair at Ho Chi Minh City is famous, and there will be workshops in Hanoi where you can make ornaments and cards. Sapa, the foggy valley, is another beautiful city to celebrate the holidays. You can find cheap flights from most Malaysian cities to these famous cities in Vietnam.
10. India
Goa, Mumbai, Delhi, and Bangalore, are the best places in India to celebrate Christmas vacations. All these cities have international airports so you will have no difficulty reaching any of these cities. You travel between Goa, Mumbai or Bangalore via bus as well. Goa was ruled by the Portuguese and people here have followed the traditions for centuries. This will be the best place to enjoy your holidays in India.
Conclusion
Christmas will be a bigger celebration this year, no matter where it is. It is time to make a decision and proceed with your bookings. Wishing you a merry Christmas 2023 in advance. Enjoy your holidays!