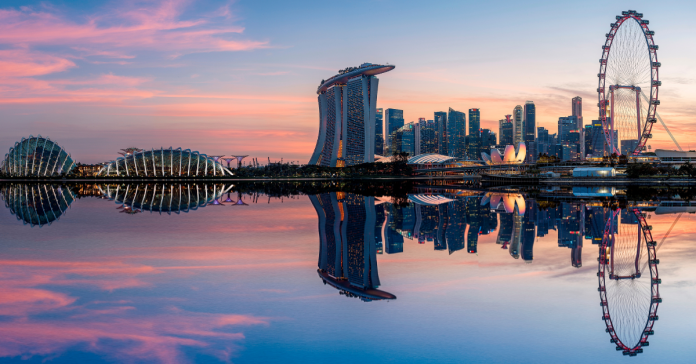 Singapore is one of the most amazing tourist destinations on the planet. It has a lot to offer. Many factors contribute to Singapore's popularity as a travel destination. It consists of a society with a varied ethnic population and a rich cultural heritage. Additionally, it has some of the best cuisine on the planet as well as stunning natural landscapes. Best of all, Singapore is well connected with Kuala Lumpur, Malaysia and you can easily book your bus to Singapore and get around in the weekends. 
In March, Singapore is a fantastic destination if you want to have a special and memorable experience. Make sure to include this dynamic city on your travel itinerary because it has something to offer everyone.
Singapore Weather in March
Singapore is frequently bright and pleasant around March. The Northeast monsoon season comes to an end, but there maybe be an unusual thunderstorm. So make sure you don't forget the umbrella. March is a great time to travel if you're on a tight budget. There are fewer tourists in Singapore during this time. As a result lodging and transportation are less expensive if you book your bus to Singapore on time.
Here are 5 things about Singapore that you must try in March.
Visit the Marina Bay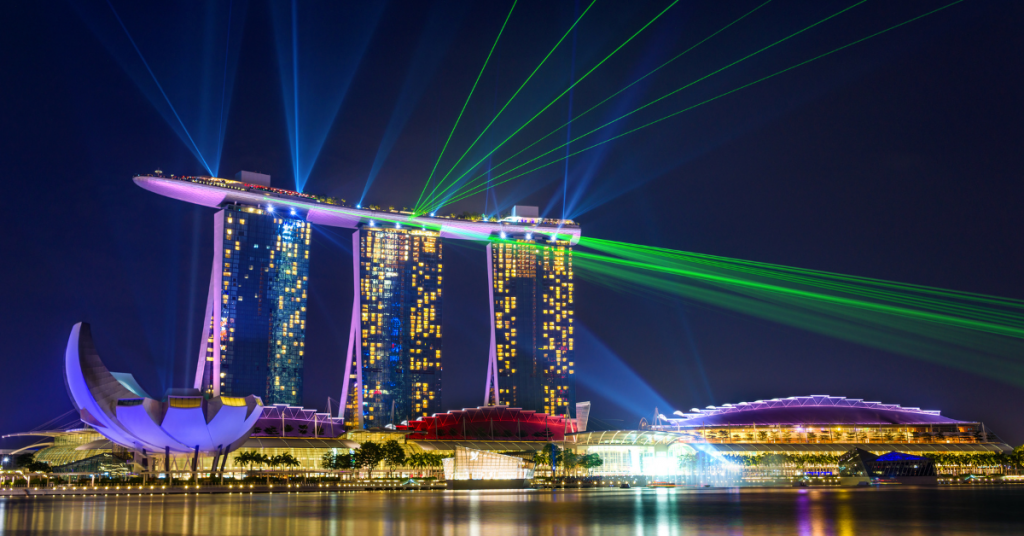 It is a piece of architectural art. It is one of the buildings that has contributed to Singapore's status as one of the most advanced cities in the world. Marina Bay has a lot to offer if you are a traveler. It provides a superb dining experience. The SkyPark resembles a ship. It has the world's longest elevated infinity pool as well as beautiful trees, fantastic restaurants, and a breathtaking observation deck.
Beautiful panoramic views of the Singapore skyline can be seen from the observation deck. Even though the infinity pool is solely open to hotel visitors, you can still see it from the observation deck. It also has a magnificent hotel and a high-end shopping mall where you can find some of the biggest brands in the world. It has won numerous accolades for being a well-known tourist destination worldwide. All you have to do is book your bus from KL to Singapore and get ready to explore Singapore!
Relax at Gardens by the Bay
Situated in the central part of Mariana Bay, this place in Singapore has established itself as a must-see destination for tourists. It is home to the Supertree Grove, a breathtaking display of tree-like structures, Flower Dome, and Cloud Forest, as well as several unique themed spaces.
Visitors can enjoy the beauty of nature in all its splendor at Gardens by the Bay. You can book tickets to enjoy a special Avatar experience. It offers an immersive 3D world with beautiful visuals of Pandora, just like in the movie. There are various other experiences you can go for at Gardens By The Bay.
Feel like a King on the River Cruise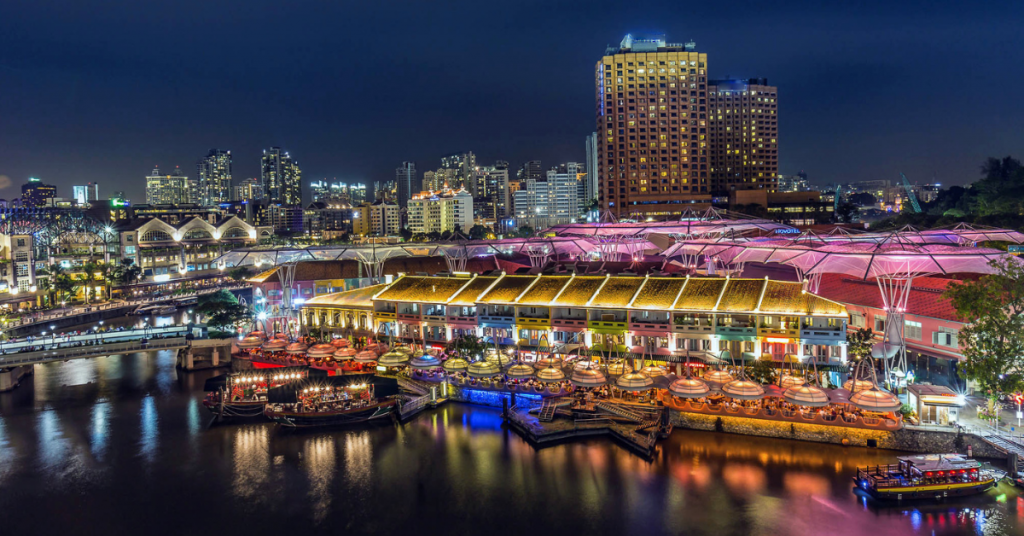 Admire the exotic beauty of this city while taking in the spectacular and distinctive locations of Singapore from a bumboat in Clarke Quay. Get a ticket for this cruise ride and have a great time with your loved ones while discovering Singapore's stunning architecture.
By listening to the continuous commentary on the trip, you can learn a lot about the city's rich past. You may see well-known Singapore locations including Merlion Park, Reading Bridge, and the Esplanade during this ride. For newlyweds, this is certainly a romantic experience. However, we suggest you book your tickets for a bus to Singapore to make it a hassle-free affair! 
Let Your Inner Child Free at The Universal Studios
A portion of Sentosa Island is home to Universal Studios. The park is divided into themed areas. To the delight of tourists, each area pays homage to well-known motion pictures and television series. Shrek, Lost World, and Revenge of the Mummy are some of the movie-related theme zones.
The park allows you to unleash your inner child and have a day of pure family fun. It also has some fantastic thrills. For instance, Battlestar Galactica, the tallest double-track roller coaster in the world, is located at Universal Studios. A jaw-dropping fireworks display will round off the day. Guests can also anticipate meeting some of their favorite movie stars and mascots.
If you are a history buff, read more on Museums of Singapore
Taste the Local Delicacies at the Smith Street Hawker Center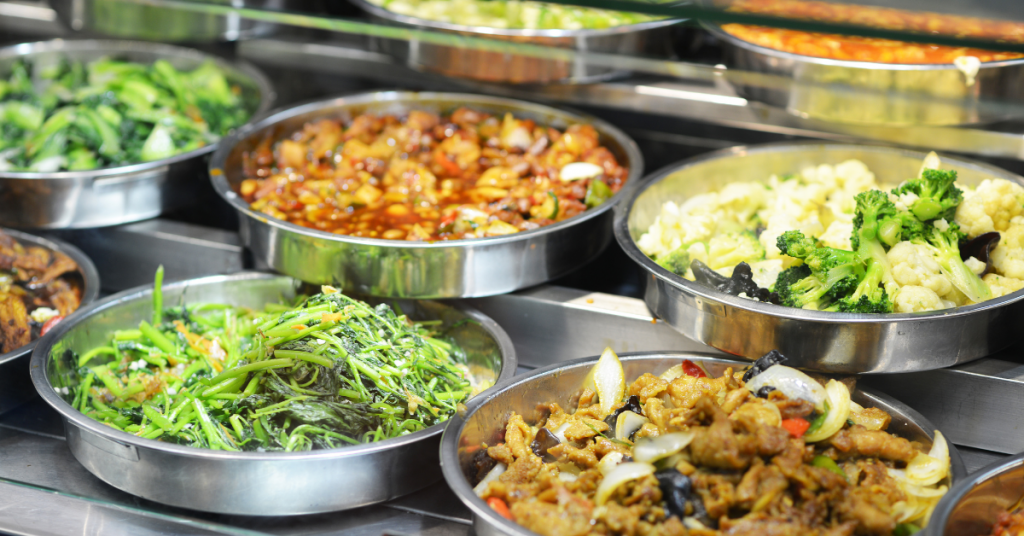 In Singapore, hawker centers are common. They can be found all across the country. They provide a few cuisines that are Chinese, Malay, and Indian. The Smith Street Hawker Center in Chinatown provides a fun dining experience without having to worry about eating unsanitary food.
You can enjoy authentic Singaporean food there for a reasonable price. Delectable Indian curries, delicious roasted ducks, and yummy satay skewers are surely a must-try here. Take a bus to Singapore right now to enjoy the varied flavors of the country.
Book your Bus to Singapore with redBus
redBus is one of the top platforms for bus ticketing. It has an easy-to-navigate user interface. With different discount offers, you can save a lot on when you book an online bus ticket. redBus has partnered with several bus operators to help you book express buses, and coach buses with ease.
| | | |
| --- | --- | --- |
| Popular Bus Operator | Bus Ticket Price | Popular Drop Off Points in Singapore |
| Transtar Travel | MYR 99 onwards | Golden Mile Complex, Ulu Tiram |
| Firstcoach | MYR 75 | Star Vista, Novena Square |
| StarMart Express | MYR 50 | Boon Lay, Golden Mile Tower |
| Eltabina Jaya Express | MYR 83.2 | Woodlands, The Plaza Beach Road, |
| Supernice Grassland | MYR 50 onwards | Woodlands, Golden Mile Complex, Boon Lay |
| Five Stars Travel | MYR 83.25 | Woodlands, Golden Mile Complex, Boon Lay |
Popular Bus Operators and KL to SG Bus Ticket Prices for Bus to Singapore
So, visit redBus and book your bus to Singapore today. To get more details about bus ticket booking in Malay, check our page online tiket bas!