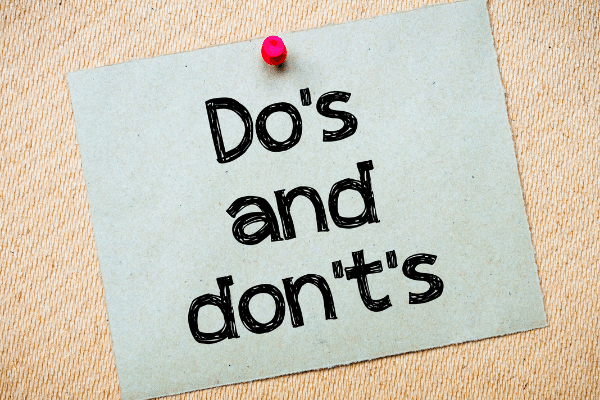 After months of reeling under the MCO, life is slowly getting back to normal in Malaysia. The government has announced the National Recovery Plan (NRP) as part of its exit strategy on the COVID-19 restrictions and is doing it in a phased manner. The NRP divided the states into 4 phases, with Phase 1 being the most restricted and Phase 4 the most relaxed. At present, outdoor activities in Malaysia are being allowed depending upon a state's current phase.
Each phase of NRP has a different set of restrictions and relaxations where only a selected number of outdoor activities are allowed. Even if it is allowed, the activities are restricted to individuals who fulfil specific parameters.
Easing the restrictions
As per the NRP norms, relaxations are allowed in states falling under Phase 2-4 for fully vaccinated individuals. A person will be considered fully vaccinated against covid-19 14 days after the second vaccination dose. 
These people can participate in outdoor activities and some indoor activities that fall within the guidelines. However, they must still maintain social distance and wear proper masks.
As most of the states in Malaysia are either in Phase 2 or Phase 3, there are more relaxations than restrictions.
Here are some dos and don'ts with regards to the outdoor activities in Malaysia –
Sports
Outdoor sports in Malaysia that require physical contact are now open for fully vaccinated individuals in states under Phases 2 and 3. The facility centre should fully supervise the activities to see if guidelines are strictly followed. Sports such as volleyball, football as well as takraw are permitted with full capacity of spectators.
Tennis and badminton are also allowed for solo players. Golf is another sports activity that is permitted as long as people can maintain distance between them.
The permitted outdoor adventure sports in Malaysia include hiking, solo kayaking, skateboarding, equestrian, etc. In states such as Selangor and Penang, outdoor activities such as swimming, fishing, archery etc., are allowed. Fishing should be done within the state from 6 am to 10 pm.
Recreational activities
Outdoor activities states falling under Phase 2 and above now allow recreational activities like jogging, exercises, swimming, etc. Swimming pools are permitted to operate with 60% capacity. In Penang, the public pools are allowed to open from 7 am to 10 am and later from 4 pm to 9 pm. However, pools at the hotels and resorts are still not permitted to open as they are part of the tourism department.
Relaxations are provided for semi-indoor activities, but the indoor facilities are still off-limits. Fitness activities such as Zumba and aerobics have also got the green signal, allowing only 50% capacity.
Beauty salons are open for vaccinated individuals, and each individual can spend up to one hr for pedicure, manicure, facial, waxing, nail trimming, etc. Even the body slimming facilities can function. However, these facilities must get prior approval from the authorities and have only vaccinated staff to perform the duties. Remember to use only the new and disposable aprons wherever required and wear masks.
Leisure & Shopping
Commercial entities and shops are now allowed to open their doors to the public. As of now, shops like photography shops, second-hand items, handicrafts, florists, toy shops, antique shops, textile shops, and even the malls are open to the public.
Stores are allowed to open in all states. Inside the shops, people are not allowed to use the fitting rooms as of yet. Staff must wear masks and gloves and limit contact with customers. The customers also must wear masks all the time and maintain a healthy distance from others. Dine-in facilities at restaurants of the sports facilities are open only for the vaccinated individuals.
Travel and tourism
Travelling is still allowed only within the states. Tourism is still not open, but the government is considering restarting it. The initiative has already been taken with bubble tourism to Langkawi, which was allowed from September 16 for the fully vaccinated domestic individuals.
Because travelling within the states and inter-district trips are allowed on public transportation, one may book bus tickets online on portals such as redBus to ensure minimal physical contact. 
Individual responsibilities
As mentioned, social distancing and face masks are still mandatory regardless of an individual's vaccination status.
One must carry a physical or digital copy of the vaccine certificate with them. It must be produced for verification when needed.
Children under the age of 17 must be accompanied by a fully vaccinated parent or guardian when they indulge in any outdoor activities.
Children under 17 should not venture out unless for physical exercises, medical needs, necessary activities such as hair cut, etc.
Bottom Line
Getting vaccinated is the best way to participate in any outdoor activities in Malaysia without worrying too much. It will be helpful for the individual and others as well. Only a collective effort from the public and the government can successfully control the pandemic.
You may be interested in reading – Covid-19 Vaccine in Malaysia