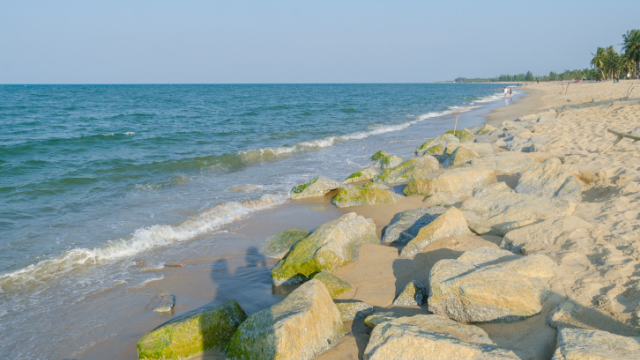 Kelantan is a Malaysian state known for its handicrafts and tourist attractions. It is home to various beaches and archaeological sites. Located in the peninsular Malaysia region, this place is famous for its rich culture and history.
Many tourists travel to Kelantan every year for its exquisite tourist attractions. Tourists can reach here via various transportation mediums like bus, ferry, flight, taxi, etc. Buses are by far the most affordable and accessible means of transport to Kelantan. Malaysia has a well-organized road network that assists the bus services to various locations.
Popular Things to Do in Kelantan
Here are some of the popular things you must do when you are in Kelantan –
Visit Jelawang Waterfall
You will find this beautiful waterfall in the Stong State Park located in the Gunung region of Kelantan. The Jelawang waterfall, also known as Stong waterfall, is a famous tourist spot. This waterfall has a height of 990 feet, and one can also hike to the top. Once you reach the top, you will see scenic landscapes, flora, and fauna.
You can book bus tickets to Gunung from various locations in Malaysia like Puchong, Klang, etc. Passengers should opt for booking online bus tickets to Kelantan, Malaysia, to save time and money. redBus is a reliable platform to book a bus to Kelantan as it doesn't levy any middleman charges.
Visit the fishing villages
If you love boating and fishing, then Kelantan has a lot to offer. The most famous fishing villages of Kelantan are Sabak Beach and Kuala Besar. Both of these villages are situated just 5 KM away from the capital, Kota Bharu. It is advised to visit these places before the afternoon as you can see many boats in the morning. You do not want to miss the picturesque scene of boats lined up near the shore.
You can book online bus tickets to Kota Bharu from various locations in Malaysia via redBus. Some of the top places in Malaysia from where you can book a bus to Kota Bharu are Kuala Lumpur, Shah Alam, Klang, Kuantan, etc. On redBus, you can compare the prices of the various buses and then choose the best one.
Enjoy water rafting
Water sports and activities are available at various beaches in Kelantan. If you are an adventure buff, then you can try water rafting in the state. One of the best places for water rafting is the Nenggiri River, located in southern Kelantan. This river is 30 KM from the famous Gua Musang Town. It has several rapids that support various water activities.
You can book bus tickets online to Gua Musang from various locations like Kuala Lumpur, Kota Bharu, Machang, etc. 
Visit the Kota Bharu Cultural Centre
The Cultural Centre at Kota Bharu is known for promoting the indigenous culture of Kelantan. It offers various cultural shows in the afternoon for tourists. You can find multiple eateries offering local Malay cuisines in this centre.
Here, you will also see a demonstration of Silat, a martial arts form, in this Cultural Complex. One can also learn to play the coconut xylophone and get to know about Batik drawing. Apart from this, you can purchase souvenirs and handicrafts at the Craft Museum situated inside the Cultural Centre.
Visit Min Fireflies Garden
The Min Fireflies Garden, situated in the Kampung Pulau region, is one of the hidden gems of Kelantan and one of the must-visit places for nature lovers. You can go on a boat trip through this garden to witness some of the most beautiful fireflies.
One should travel to the Min Fireflies Garden in overcast conditions as more fireflies are visible in less light. The cost of a boat trip through the Min Fireflies Garden is affordable.
Visit Istana Jahar
Istana Jahar is a royal residence with historical significance located in Kota Bharu. There is also a museum located inside this royal residence known as the 'Museum of Royal Traditions & Customs of Kelantan'. Built in 1855, this residence was first owned by Sultan Muhammad II and then by his grandson Long Kundur. The exquisite architectural style of Istana Jahar attracts many tourists from various parts of Malaysia.
In a Nutshell
There are many exciting places to see in Kelantan. Many tourists frequently visit the place from Malaysia and neighbouring countries. You can easily use the redBus website/mobile app to book a bus ticket online to Kelantan from various Malaysian cities. 
Book your bus tickets to visit Kelantan today!
You may be interested in reading – Local Tourism is Reviving in Kelantan