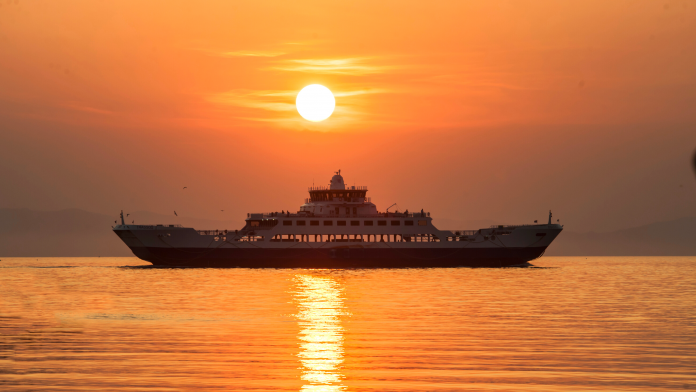 A vacation on an island with pristine beaches, blue waters, green forests, and beautiful landscapes may sound like a holiday in paradise. You can easily explore this landscape in islands around Malaysia. To go island-hopping from Malaysia, you must buy a ferry ticket online for a hassle-free travel. You can book a ferry to Batam or Bintan Island if you want to travel internationally.You can travel by ferry to Tioman, Perhentian Islands, or Langkawi. There are many other islands that you can explore. You can book ferry tickets online at low prices from redBus. 
Best Islands to Visit From Malaysia
Tioman Islands 
The Tioman Islands are a nature reserve with long sandy beaches that are perfect for sunbathing, diving, and picnics. To reach, you will have to take a ferry to Tioman Islands from Malaysia. Ferries are available from two terminals: the Mersing Jetty and the Tanjung Gemok Jetty. These ferries are available throughout the week, and you can book them at any convenient time. 
Bintan Island 
Bintan Island is a part of the Riau Archipelago in Indonesia and is a famous holiday destination for many. With beautiful beaches, resorts, and spots for watersports, this island is great for vacations with friends and families. You can easily travel from Malaysia to Bintan Island. You must take a ferry from the Berjaya Waterfront Ferry Terminal in Johor Bahru.
Batam Island
If you're hoping for a fun holiday that will allow you to relax, taking a ferry to Batam, Indonesia, would be the best decision. To travel to Batam Island, you must board a ferry from the Berjaya Waterfront Ferry Terminal in Johor Bahru, Malaysia or ferry from Tanah Merah to Batam Centre. The ferry will reach Batam Centre Ferry Terminal in just 90 minutes. You can explore Batam City and enjoy paragliding and banana boat rides.
Perhentian Islands
Perhentian Islands are one of Malaysia's local islands that are popular among tourists and residents for short vacations. The Perhentian Islands are known for tranquil beaches and seaside resorts that ensure views of stunning sunsets. Ferry service is available to the island. You will have to take the ferry from the Kuala Besut jetty.
Redang Island 
Redang Island has beautiful white beaches that are perfect for a romantic stroll. The crystal clear waters are a favourite for adventurous tourists who enjoy snorkelling. To reach Redang Island, you can take a ferry boat from the Merang Jetty and the journey will take about 40 minutes. 
Langkawi 
An archipelago of 99 islands, Langkawi is the perfect spot for a holiday in the lap of nature. To reach this beautiful destination, you can board a ferry from Kuala Perlis, Kuala Kedah, or Penang. You can book ferry tickets online and choose any route to Langkawi. Do not forget to explore the beautiful mangrove forests and hike to the stunning waterfalls. 
Read about the Langkawi cruise
Rawa Island
Rawa Island is a coral island in Malaysia. This small island is a very interesting place to visit as you will see many white doves. You can walk on the beaches and even enjoy snorkelling. To reach Rawa Island, you will have to take a ferry from the Mersing Jetty. You will reach your destination in just half an hour.
Pangkor Island 
Located off the western coast of the Malay Peninsula, Pangkor Island is famous for its beaches. There are many heritage sites on Pangkor Island like the Sacred Rock and the Dutch Fort. To reach Pangkor Island, you will first have to reach Lumut, situated south of Penang. From Lumut, you can take a ferry to Pangkor Town. The ferry ticket price on this route can be as low as MYR 10.
Book Ferry Tickets Online for Island Hopping
Island-hopping can be exciting, and it is quite easy to arrange for transport. Malaysia has a great ferry service; you can book ferry tickets online from redBus for your holiday.
Ferries are available from various terminals in Malaysia, like the Berjaya Waterfront Ferry Terminal, Mersing Jetty, Merang Jetty, and the Tanjung Gemok Jetty. You can find cheap ferry tickets from any terminal to various island destinations in Malaysia and Indonesia. redBus will show you various Malaysia ferry options on your chosen route. Check availability, ferry schedules, and prices and book a perfect ferry for your itinerary. You can find the ferry ticket price and the ferries available from these terminals on redBus.  
Conclusion
Malaysia ferry is a reliable transport option for famous island holiday destinations. You can book cheap ferry tickets for your island vacation and enjoy a relaxing time by the seaside. Ferries to and from nearby islands are quick and frequent. You can book ferry tickets online through the redBus website or app.