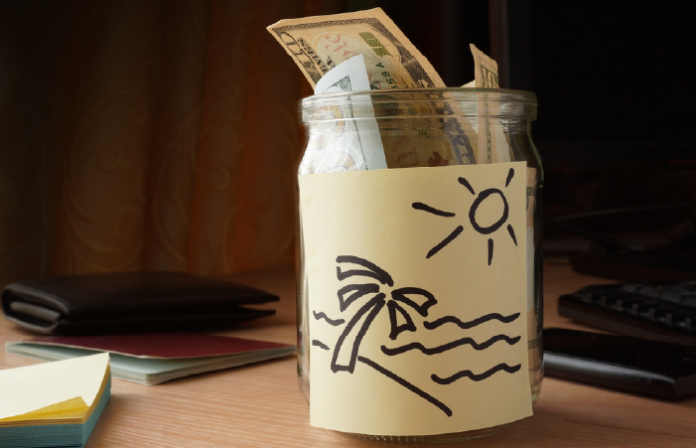 Budget travel is essential as it allows you to explore more without investing too much on your trip. Let us see how you can plan a budget trip to Southeast Asia. Southeast Asia is a hub for tourists due to its natural scenic spots, pilgrimage sites, UNESCO world heritage sites, etc. There are eleven countries in ASEAN (The Association of South-East Asian Nations), including countries like Malaysia, Singapore, Thailand, etc. There are many transportation mediums for touring different countries in Southeast Asia. You can find flights, buses, trains, ferries, etc. in Malaysia to neighboring countries. Budget travel is possible in Southeast Asia due to the presence of many local service providers. If you are in Malaysia and plan for a trip to other Southeast Asia countries, read on to know more about creating a successful travel budget.
Travel by Bus
You will find flights, trains, ferries, buses, etc. from Malaysia to other Southeast Asia countries, and every mode of transportation has its pros & cons. Traveling by bus will help you in finding frequent buses to different places in Southeast Asia. Buses are a major form of transportation in Southeast Asia, and one will find many bus operators in Southeast Asia with an international presence. One can easily find buses from Malaysia to neighboring countries like Myanmar, Singapore, Thailand, etc.
Buses can also help you with sightseeing in different cities in Southeast Asia. Out of all the transportation mediums, buses are the most affordable, and you will also enjoy the natural scenes of Southeast Asia while traveling. One should opt for buses if he/she wants to save more on their trip to Southeast Asia.
Choose a Reliable Service Provider
You have to plan your trip to avoid any shortcomings. One should make an advance booking to get the best conveyance services. Since we have already discussed that buses are a good way of transportation for saving on your trip to Southeast Asia, you have to choose a good service provider for booking bus tickets. This is where redBus comes in, which is the world's largest bus ticket online booking platform. redBus will help you in booking your bus tickets in advance and getting affordable bus tickets.
Check out 'tiket bas online' to book online bus tickets in Malaysia!
The ways in which redBus can help you in saving more on your trip to Southeast Asia are:
• Transparent costs with no hidden prices/taxes.
• redBus provides promotional coupon codes to their users from time to time, which can help in saving more on bus tickets.
• Many buses & operators to choose from and getting the most affordable services.
• Ride insurance is provided by redBus at a very minimal price as redBus is tied up with a third-party insurance company.
• Various other facilities like customer support, bus tracking feature, etc. are also provided to the passengers.
Travel Light
Make sure you have packed only necessary items while traveling to Southeast Asia. Lots of baggage will take you more time at checkpoints, and you will not be able to travel comfortably. Many bus operators and flights will charge you more for excessive luggage. Less luggage will help you in taking care of your belongings better. Traveling lightly will help you in being flexible while touring Southeast Asia.
One can also choose to travel in groups as it can also save you money. Many tourism firms in Malaysia will provide you with cheap travel in Southeast Asia if you travel in a group. Many times, two single rooms of any hotel can cost more than a double room so it would cost you less if you are traveling in couples.
Don't get lost in Glamour
There are many luxurious hotels, restaurants, flights in Southeast Asia, and one can easily spend more on any lucrative deal. You will get the right taste even if you eat street food in Southeast Asia. Southeast Asia is lauded for its street food, which is tasty as well as cheap. Don't opt for luxurious hotels for just staying for a few nights if you are on a tight budget or want to save money while traveling in Southeast Asia.
The best way to spend less on accommodation Is to search for deals where you are getting a discount. Many hotels launch offers during the festive season or off-season. Off-season travel is also good for saving money where you will find fewer tourists and cheap travel rates. According to their budget, one should always opt for affordable accommodation & conveyance services and not waste more money just in excitement. One can also opt for staying in hostels while touring Southeast Asia as many hostel providers offer dormitories for group stay and charge very less. Staying in hostels can be a good idea when touring Southeast Asia with friends.
Negotiate & Lookout
One should look out at operator websites for new offers and discounts. You can also watch travel blogging videos on social media websites for knowing hacks & tips for traveling in Southeast Asia.
It would be best if you negotiated for the prices of hotels and while shopping. Don't just book any hotel or conveyance ticket without researching. redBus will help you in comparing different operators & researching. Southeast Asia is a cheap place to travel as compared to Europe and other places. One can get affordable hotels and dining at a very less price if he/she is ready to explore.
Conclusion
Traveling to Southeast Asia can be more fun when it costs less. One should travel by bus in Southeast Asia as they will provide you with inter-country travel services at a lesser price than other transportation means. You can use redBus as your online ticket booking platform, which has a lot of inter-country bus service providers to choose from. You can save a lot by choosing local accommodation & dining services while traveling in Southeast Asia. Don't forget to try the local cuisines via street vendors in Malaysia & Singapore. Plan your trip in advance by booking hotel & bus tickets online to travel for cheap in Southeast Asia. Plan your trip to Southeast Asia now!