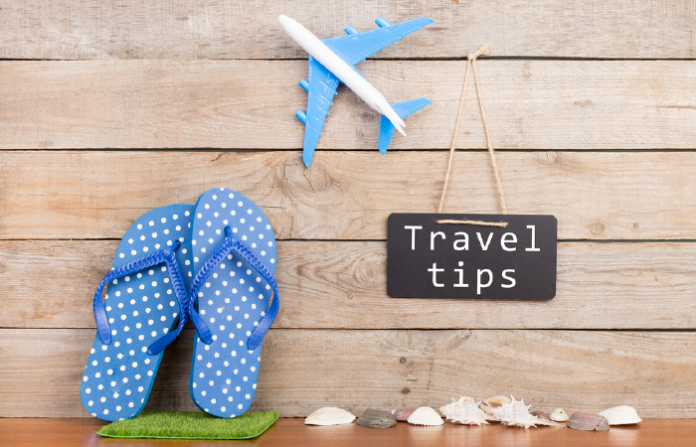 Malaysia is quite underrated as a tourist destination. It is not as frequently visited as the other Southeast Asian countries, namely- Singapore and Thailand! However, the rich and diverse culture of Malaysia will leave you spellbound with its beautiful landscapes, pristine beaches, dense urban jungles, and mesmerizing highlands! Here we have a detailed tourist guide and travel tips which will help you plan your Malaysia holiday.
Tourist Attractions in Malaysia:
Kuala Lumpur
Your Malaysia holiday will first take you to Kuala Lumpur. So, let's begin by exploring Kuala Lumpur! Kuala Lumpur offers an urban atmosphere with tall skyscrapers and beautiful green parks. Marvel at the delightful Petronas Twin Towers, scenic view of the Perdana Lake Gardens, and the Menara KL Tower. 
Cameron Highlands
The super green Cameron Highlands of Malaysia are merely magical and relaxing! Take a tour of lush tea plantations, gorge on some delectable Malaysian food, or go for a hiking trail around the volcanoes and plantations. As against the warm tropical climate of the other parts of the country, Cameron Highlands is pleasantly cold, and you'll need a jacket while traveling around. Some of the enjoyable day excursions include visiting the butterfly gardens, strawberry farms, and flower greenhouses.
Langkawi
Langkawi is a beautiful island located in the north-west corner of Malaysia. Langkawi enjoys maximum tourists round the year. It is known for the largest indoor aquarium in Malaysia, a cable car tour, and sky bridge with mesmerizing views of the island! 
Malacca
If colonial architecture, old ruins, and historical sites interest you, then you must plan a visit to Melaka or Malacca. The charming vibe of this World Heritage will be a relaxing distraction from busy tourist destinations.
Insider tip: Most of the shops and museums in Malacca are closed on Tuesdays!
Other tourist attractions include Perhentian Islands, Sabah, Georgetown, Taman Negara National Park, and Tioman Islands.
Getting Around in Malaysia
The extensive public transport network in Malaysia is highly reliable and inexpensive. It will get you to all the major tourist attractions. Hop on to the extensive train network and travel places around Kuala Lumpur. Alternatively, you can also make a bus booking to travel to nearby tourist destinations. 
Try redBus for intercity travel and also for travel within southeast Asia. redbus has its presence in 800 bus routes in Singapore and Malaysia combined. Traveling by road in Malaysia is very convenient, and you can try online bus bookings to commute. If you are planning to visit nearby places like Langkawi, Penang, or Borneo, then you can choose from many budget-friendly flights operating between these destinations.
Accommodation
Accommodation in Malaysia caters to all classes of tourists. You can find a variety of options starting from budget-friendly motels to high-end luxurious business hotels in Malaysia. The prices of the hotels in Kuala Lumpur and Georgetown are slightly higher than in other parts of the country. Backpackers and budget travelers can also opt for Airbnb or hostels, which are pretty cheap as compared to hotels. Most of the hotels provide free wifi and complimentary breakfast.
Malaysian Food 
Your holiday in Malaysia is incomplete without tasting the authentic Malaysian cuisine! Malaysians are incredibly passionate about their food; many dishes are not originated from Malaysia but are enjoyed by the locals. You will find Malaysian, Indian, Chinese, Thai, Arabian, and Western Cuisine in most parts of Malaysia. 
When it comes to eateries, you'll be spoiled for choices as you can find street hawkers serving local dishes, cozy cafes for light snacks, specialty restaurants, and high-end chic dine-ins! The must-try signature Malaysian food includes Nasi Lemak, Curry Laksa, sushi, Hainanese Chicken Rice, Skewered meat Satays, and Nasi Kerabu.
Best Time to visit Malaysia
Malaysia hosts a steady flow of tourists throughout the year. Plan a visit to Malaysia in summer to enjoy the three-day Rainforest World Music Festival and the Malaysian Independence Day celebrated on August 31. Malaysia enjoys a tropical climate which is hot and humid throughout the year, lots of sunshine and heavy rainfalls! 
The driest months in Malaysia are June, July, and August. However, from December till February, the weather will be at its best if you wish to explore the western islands – Penang and Langkawi. If you intend to visit the Perhentian Islands and Tioman Islands on the east coast, then you can plan a visit from June till August. 
Shopping in Malaysia
Malaysia offers a myriad of street shops, flea markets, luxury brands, and shopping malls to quench your thirst for wanting more! Be it designer clothes, bags, accessories, or electronics, you name it, and you'll find it. If you are good at bargaining, you must try out the colorful Petaling Street in Kuala Lumpur. It's a street market decorated with Chinese lanterns and offers all the famous Malaysian souvenirs. 
Shopaholics who love to go for brands must check out the Pavilion Kuala Lumpur. Langkawi offers a delightful duty-free shopping experience! Other exciting shopping places include Berjaya Times Square, Central Market, Suriya KLCC, Langkawi Fair Café, Langkawi Parade, etc.
Malaysia is one of the most beautiful places in the world, and it has a lot to offer adventurers and travel enthusiasts! To plan a perfect relaxing holiday in Malaysia, log on to redBus. It provides an informative tourist guide, lucrative deals, and discounts on bus ticket bookings, accommodations, internal transfers, and sightseeing!