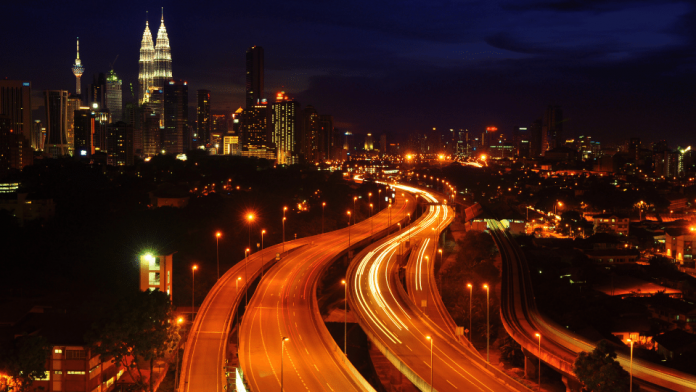 Buses connect people to many places, which they would not be able to reach by other transportation modes like flights, trains, etc. This vehicle is not just a means of commute, but it also helps in cultural exchange and experiencing parts of Malaysia that one would not have seen before. redBus has made bus journeys in the country convenient and more accessible by offering bus tickets online. The platform has introduced bus pass for various routes and operators to ensure that the customers get the most benefits from their travel bookings.
What is a Bus Pass?
A bus pass is a document you can use to travel between two places or with a operator for a specific period.
redBus offers an online bus pass for selected routes and operators. For example, let's say you bought a pass from the platform for Mayang Sari Express for the Johor Bahru to Muar route. So, every time you have to travel along this route within the pass validity period, you can log in on the redBus website/app and redeem your pass.
Benefits of a Pass
When you opt for a bus pass from redBus, you can save up to 25% discount on your rides. Other benefits include –
You can easily buy and redeem it online using the redBus website/app.
All details related to the pass are available online on redBus.
You can renew your pass online. 
You do not have to buy a ticket every time to need to travel along a particular route. It is beneficial for people who travel to the same area multiple times a week/month.
You only have to pay once. 
You can enjoy 24×7 customer care service from redBus, where you can ask any query you have related to this facility. 
Routes and BOs Offering Bus Pass Online
Some of the popular routes for which you can buy a pass online on redBus are –
Kuala Lumpur to Kuantan
Johor Bahru to Kuantan
Penang to Ipoh
Malacca to Segamat
Kuala Lumpur to Malacca
Penang to Johor Bahru
Kuala Lumpur to Penang
Kuala Lumpur to Johor
Penang to Muar
Kuala Lumpur to Masai
Malacca to Seremban
Penang to Kuala Lumpur
Kuala Lumpur to Ipoh
Penang to Malacca
Some of the popular Operators for whom you can find a bus pass on redBus are –
SP Bumi
Prisma Express
Jasmine Express
Cepat Express
Meridian Holidays
KPB Express
Supernice Grassland
Airport Coach
Yellow Star Express
GJG Express
Apart from the ones mentioned above, you will find bus pass for many other routes and BOs on redBus.
Booking the Bus Pass Online
Booking the bus pass online on redBus is very easy and will only take a few minutes. When you search for a route for which the facility is available, you will see the bus pass tag above the name of the operator that offers this facility for your selected journey.
Next, you can choose the bus for which you want the pass. Once you select, you will get the option to buy the pass. Compare the various pass options available based on the number of rides, discount and validity. Choose the one that you like and click on 'Continue Booking'. Follow the steps, make the payment to finalize your booking.
Every pass will mention the number of rides you can enjoy using it and its validity. Your online bus pass will expire when you have used all the rides or when the validity expires, whichever comes first.
Conclusion
redBus aims to provide the best and most hassle-free travel experience to its passengers. The platform is user-friendly, and you can find bus online tickets at affordable prices. Through the bus pass, redBus has made travelling more convenient for people who have to travel regularly from one location to another. The discounts offered by the pass further reduce the cost of travel, making life easy for the traveller. You can quickly pay for the pass using several online payment methods.
So, what are you waiting for? Book the bus pass from redBus today!
To know about online bus booking in Malay, please visit – Online Tiket Bas
You maybe interested in – Revival of Domestic Tourism in Malaysia after Months of Lockdown