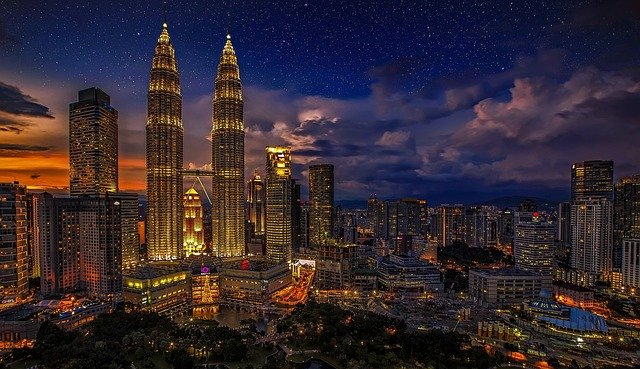 Aeroline is a prominent bus operator in Southeast Asia that provides bus services in Singapore and Malaysia. They are the first choice for many who love them for their punctuality and service quality. Aeroline Buses offer standard coaches built using high-quality parts.  
The bus operator gives the utmost priority to the passengers' convenience and safety. That's why they have strategically planned drop-off points at the city centre in various locations of Malaysia.
Aeroline buses are known for offering bus tickets at affordable rates. They also run luxury coaches with various amenities onboard.
Top Routes Covered by Aeroline 
Some of the top domestic routes covered by Aeroline buses in Malaysia are: 
Johor Bahru to Kuala Lumpur
Kuala Lumpur to Penang
Bandar Utama to Penang
Bandar Sunway to Penang
Penang to Bandar Utama
Penang to Kuala Lumpur
Travelling in Malaysia with Aeroline Buses 
Aeroline buses connect various cities of Malaysia and are preferred by tourists. Some of the popular cities/locations that you can visit with this bus operator are – 
Johor Bahru – Aeroline provides a bus to Johor Bahru from Kuala Lumpur daily at 8:30 AM. Johor Bahru is a popular tourist attraction and is known for its delicious street food. Some of the top tourist attractions in Johor Bahru are Legoland, Johor Bahru City Square, Johor Zoo, Kota Tinggi Firefly Park, Arulmigu Sri Rajakaliamman Glass Temple, etc. The distance from Kuala Lumpur to Johor Bahru is around 330 KM, and you can cover it within 4 hours by bus.
Kuala Lumpur – The bus operator provides robust bus services to/from Malaysia's capital city. You can find Aeroline buses to Kuala Lumpur (KL) from Johor Bahru and Penang. There is a bus from Johor Bahru to Kuala Lumpur daily and three buses from Penang to Kuala Lumpur. You can book Aeroline bus tickets to Kuala Lumpur easily via the redBus mobile application/website. Before booking your bus tickets online, you can read bus operator reviews on redBus. For example – If you book a bus to Penang, you can read the Aeroline bus KL to Penang review.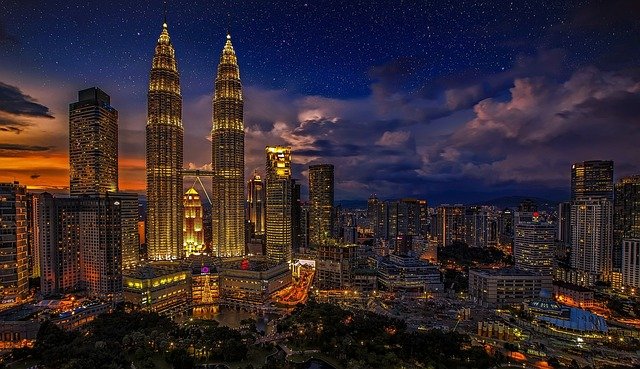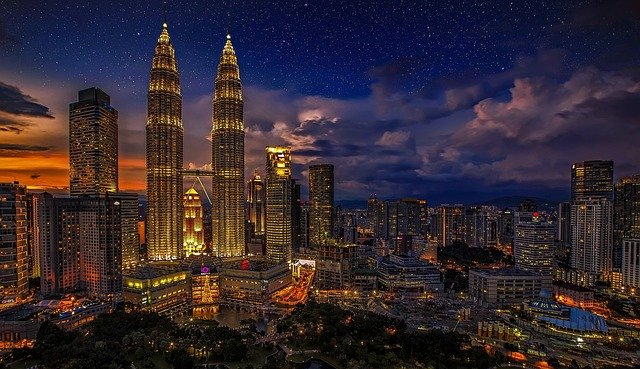 Kuala Lumpur attracts many tourists from various parts of the world annually. Some of the top-visited tourist attractions in and around KL are Batu Caves, Sultan Abdul Samad Building, Sunway Lagoon Theme Park, Aquaria KLCC, Perdana Botanical Gardens, etc. 
Bandar Utama – Aeroline buses run from Bandar Utama to Penang and back. The first bus from Penang to Bandar Utama departs at 9 AM, and the last bus leaves at 5 PM. The first Aeroline bus to Penang from Bandar Utama departs at 8:30 AM, while the last bus departs at 10:30 AM.
Bandar Utama is one of the most visited towns in Selangor, with various tourist attractions. Some of the popular places to visit in Bandar Utama are Pusat Sains Negara, Kidomo Universe, Pasar Malam, Evolve Concept Mall, Damansara, etc. 
Bandar Sunway – Bandar Sunway is a township situated near the Sunway Lagoon Theme Park in Subang Jaya. Aeroline Sunway buses are available from Penang between 9:30 AM to 4:30 PM. In total, Aeroline provides three buses daily from Penang to Bandar Sunway. You can look at the various Aeroline Sunway buses on redBus and choose one that best suits your requirements. Some of the top places to visit in/near Bandar Sunway are Sunway Lagoon Theme Park, Sri Subramaniar Temple, Sunway Geo Avenue, Core Design Gallery, Clay Expression, Extreme Park, etc.
Penang – You can travel to Penang via Aeroline buses from various locations in Malaysia, such as Bandar Sunway, Bandar Utama, and Kuala Lumpur. The operator provides three buses daily from Kuala Lumpur and Bandar Sunway and two buses from Bandar Utama. Penang is a beautiful Malaysian city with various tourist attractions. Some of the top places to visit in Penang are Batu Ferringhi Beach, Penang Butterfly Park, Penang House of Music, Glass Museum Penang, Kek Lok Si, Tropical Spice Garden, Teddyville Museum, etc.
Amenities Offered 
Aeroline buses offer various amenities onboard for the comfort of their passengers. These facilities include a charging point, meal, water bottle, entertainment system, reading light, adjustable seat, air conditioner, etc. When you book bus tickets online on a website like redBus, you can look at all the amenities provided by bus operators in their buses and compare them. You can also view the Aeroline seating plan and choose your preferred seat when you book online. 
Why Book Aeroline Bus Tickets Online?
There are many benefits of booking bus tickets online. One of the best advantages of online bus booking is that you can avoid queues at physical ticketing counters and get confirmed tickets in advance. Online booking of buses will help you enjoy various deals and offers that are not otherwise available at physical counters. Among the many online bus ticket providers, redBus is one of the most popular and reliable platforms in the world. 
On redBus, you can check the Aeroline bus reviews, fare, amenities offered, type, photos, etc., of the various buses while booking bus tickets. The platform provides passengers with online tickets for buses known as e-tickets or M-tickets via SMS or email, which is beneficial for reducing physical contact during the coronavirus pandemic.
Another major benefit of booking bus online tickets is that you can easily get help if you have any queries or issues. redBus has a 24×7 customer care service to help users. You can visit the Aeroline official website to know more about their service centres. One can reach out to them for any complaints/queries at +603 625 888 00 between 9 AM to 5 PM.  
In a Nutshell 
Aeroline is a reliable bus operator that can help you in travelling to various locations in Malaysia conveniently. It has service centres in Kuala Lumpur, Bandar Utama, Bandar Sunway, Penang, and Johor Bahru. You can book Aeroline Malaysia bus tickets via the easy-to-use interface of the redBus mobile application or website. redBus ensures that no middleman charges are applied to their users.
You can lower your Aeroline bus ticket price on redBus by applying a coupon code (if available) or grabbing special discount deals. 
Planning a trip within Malaysia? Book your Aeroline bus tickets today!
You can visit redBus's Malay site 'tiket bas online' for more info on bus tickets. 
You may be interested in reading – Berjaya Times Square – The Ultimate Shopping Mall