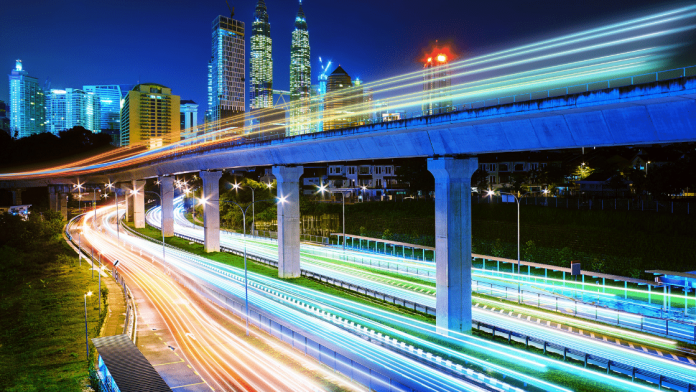 Everyone loves vacations. Some people plan for months to ensure they enjoy the perfect holiday. However, the costs of travel and stay play an important role in planning a trip. That's where buses help the most. Buses are one of the cheapest travel modes, and you can find budget buses by bus operators in Malaysia to go to different parts of the country. 
Malaysia is a popular tourist destination. Many tourists travel on a budget. The public transportation system here is well established with trains, buses, cars, and domestic flights. 
Bus operators in Malaysia offer multiple types of buses to suit the budgets of different travellers. Passengers can easily pick a bus on any route as most routes have multiple bus operators providing services. Here are some bus operators who will help keep your vacation cost minimal. 
Budget bus operators in Malaysia
Some of the reliable bus operators that help you travel by bus without shooting up your budget in Malaysia are –
Transnasional bus
Transnasional bus is one of the leading bus operators in Malaysia that offers both luxurious and budget buses. Their services are available within Malaysia as well as in Singapore. These buses offer an array of amenities like wifi, GPS tracking, power sockets, etc. One can find Transnasional buses to Kuala Lumpur, Kuala Terengganu, Malacca, Ipoh, Johor Bahru, etc. In addition, they accept online bus tickets for boarding and are known to keep their buses clean and safe. 
Perak Transit
Perak Transit is a popular bus operator in the Ipoh area of Malaysia. Their standard coaches offer budget buses with comfortable amenities. These buses cover areas such as Pengkalan Hulu, Betong, Teluk Intan, Kamunting, Cameron Highlands, etc. Perak Transit buses are equipped with air conditioning, reclining seats providing enough legroom. The buses are often available to travel to various pilgrimage sites in the Ipoh area. You can find more details and book Perak Transit bus tickets online on redBus. 
Mayang Sari Express
Mayang Sari Express is popular across Malaysia, with its services available in almost all parts. The buses offer essential amenities, like TV, CCTV, reading lights, charging ports, wifi, aetc. Mayangsari Express is ideal for people looking for low-cost bus tickets to Kuala Lumpur, Batu Pahat, Malacca, Klang, Johor Bahru, etc. These buses are available in three types- economy, standard, and SVIP that cover people's budgets from all levels. 
Starmart Express
Starmart Express is an international bus operator that offers services in Malaysia and Singapore. They have a higher frequency of buses, making sure passengers don't find it difficult to get a confirmed bus ticket on most routes. The services are available to Kuala Kangsar, Ipoh, Simpang, KLIA2, Singapore, etc. With three varieties of buses, you will find standard to luxury buses to choose from. You can book the Starmart Express bus tickets online on redBus.   
Best way to book a bus ticket
Thanks to digitalization, most bus operators can now offer online bus tickets, making the booking process less time consuming and easy. Going online with redBus allowed them to lower their ticket rates and provide additional discounts. 
It is easy to book a budget bus ticket online on redBus. Here, you can see the list of available buses on your preferred route and date. You can then compare these based on prices, amenities, time, duration, boarding and drop-off points, and choose a bus that best fits your budget and provides you with the maximum benefits. 
Additional tips to keep your travel cost down
While booking the online bus tickets, check out the luggage policy of each bus operator to ensure that you carry the permitted limit.
Also, find out if there are any additional costs for extra weight or luggage.
Not all bus companies allow strollers or prams for the kids without additional cost. So when travelling with a toddler, make sure to check beforehand. 
Use the discounts/offers, if available.
Conclusion
Travelling by bus itself would help cut down the travel cost in Malaysia. Although trains may be faster and cars can be more private, buses are a better option as they will help you see the country, culture and the people living there closely.
You may be interested in reading – Top Bus Companies in Kuala Lumpur