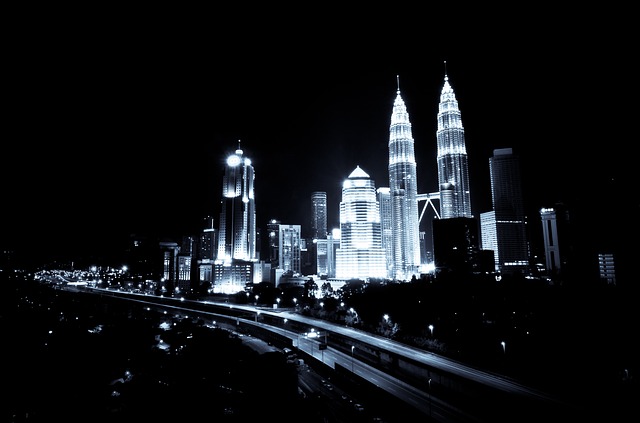 Kuala Lumpur bus trips are an excellent way of discovering the city's attractions, culture and life. Nowadays, it is easy to book any KL bus online, thanks to the many bus companies available. Online bus tickets make your entire trip worry-free, and you can visit your desired destinations peacefully. Bus companies in Kuala Lumpur have simplified the whole bus ticket booking process and travelling for tourists.
You can book online bus tickets on redBus for any bus operator/route in Malaysia. This online bus booking platform provides services in various parts of the world.
Top Bus Company in Kuala Lumpur
There are many bus companies in Malaysia. You can find many buses departing from Terminal Bersepadu Selatan and various other places in Kuala Lumpur throughout the day. Some of the top bus companies in Kuala Lumpur are –
Headquartered in Johor Bahru, Causeway Link has emerged as one of the biggest bus transit companies in Singapore and Malaysia. Causeway Link offers nonstop bus services to many locations. It serves primarily the area around Klang Valley, Johor Bahru, Pasar Seni, Batu Pahat, Iskandar Puteri, and Johor Bahru. It also runs its operations in several locations in Singapore like Queen Street, Jurong East, and Boon Lay.
StarMart Express is a well-known bus operator in the Peninsular region of Malaysia along with Singapore and some parts of Thailand. StarMart has a large fleet of buses and provides frequent services to , , , Ipoh, Malacca, Pagoh, Gopeng, Kampar, Kluang, Chemor, etc. StarMart bus has its headquarters in Simpang, Taiping, and the other offices are situated at the Golden Tower, Singapore and Nicoll Highway, MRT. 
Pancaran Matahari is one of the most renowned and preferred bus companies operating within Malaysia. Established in 2008, the buses of this operator are equipped with comfortable reclining seats with sufficient legroom, power sockets, reading light, etc. You can easily book Pancaran Matahari bus tickets online from Kuala Lumpur to locations such as Penang, Sungai Petani, Alor Setar, Jitra, and Changlun.
Supernice Grassland is another reputed company that plies buses within Malaysia. Supernice Grassland, formerly known as the Comfort Super Nice Express Sdn Bhd, is one of Malaysia's most famous transportation companies. Supernice Grassland buses mainly operate on the long-distance routes from Sungai Petani to Singapore and Johor Bahru.
Their headquarters are in Butterworth, Penang. They have an additional branch in the same city and another one at Sungai Petani. The popular cities covered by these buses include Ipoh, Melaka, Kuala Lumpur, Muar, Seramaban, Genting Highlands, Penang, etc. You can book bus online tickets at a discount when booking online bus tickets through redBus.
While all bus companies provide excellent travel services to their customers, KPB Ekspress is a favourite among many for long travels. KPB provides fully air-conditioned buses that come in varieties of single-decker and double-decker variants. One of the oldest bus companies, its long history further adds to its reliability on the road.
Transtar Travel has a huge transportation network and has around five branch offices in Malaysia and four offices in Singapore. Besides providing local bus services in Malaysia, Transtar Travel also provides cross-border bus services to Singapore. With deep cleaned buses, hand sanitisers, and regular temperature checks, you can travel safely and comfortably with this operator.
The cross-border bus services are provided under a separate company, i.e., Transtar Cross Border. You can book Transtar bus tickets online easily on redBus.
Sani Express is another bus company that provides single and double-decker bus services. With frequent bus schedules from Kuala Lumpur to Kemaman, Kota Bahru and many other areas, Sani also emphasises cleanliness and sanitation inside the bus. As a result, many travellers in Malaysia prefer these buses. You can easily book Sani Express bus tickets online on redBus.
Bus Operator
Popular Routes
Causeway Link
Malacca to Johor Bahru
Johor Bahru to Melaka Sentral
LEGOLAND to Kuala Lumpur
Johor Bahru to Mersing
StarMart Express
Pasir Gudang to Alor Setar
Simpang to Changlun
Kajang to Kuala Kangsar
Pasir Gudang to Ipoh
Johor Bahru to Kajang
Singapore to Yong Peng
Simpang to Singapore
Supernice Grassland
Supernice Grassland Sungai Petani to Johor Bahru
Supernice Grassland Sungai Petani to JB Larkin Bus Terminal
Supernice Grassland Sungai Petani to Singapore
Supernice Grassland Sungai Petani to Golden Mile Complex
KPB Express
Kedah to Pahang
Kedah to Perak
Malacca to Penang
Kuala Lumpur to Perak
Penang to Johor
Penang to Golden Mile Complex (Singapore)
Singapore to Penang
Transtar Travel
Gelang Patah to Petaling Jaya
Gelang Patah to Genting Highlands
Singapore to Genting Highlands
Kuala Lumpur to Singapore
Jurong East to Genting Highlands
Petaling Jaya to Golden Mile Tower
Sani Express
Kuantan to Kuala Lumpur
Kuantan to Shah Alam
Shah Alam to Kota Bharu
Kemaman to Klang
Kuala Terengganu to Kuala Lumpur
Marang to Kuala Lumpur
Klang to Kuala Terengganu
Klang to Kemaman
Pancaran Matahari
Kuala Lumpur to Alor Setar
Alor Setar to Shah Alam
Kuala Lumpur to Penang
Penang to Kuala Lumpur
Kuala Lumpur to Jitra
Kuala Lumpur to Sungai Petai
Bus Operators with Popular Routes
Many other bus companies travel to and from Kuala Lumpur besides the ones mentioned above. You can easily find details about them on redBus. You can choose from many bus operators based on your timings and budget and continue to venture about the place, enjoying all its eccentricities.
You may be interested in – Exploring Malaysia by Transnasional Buses