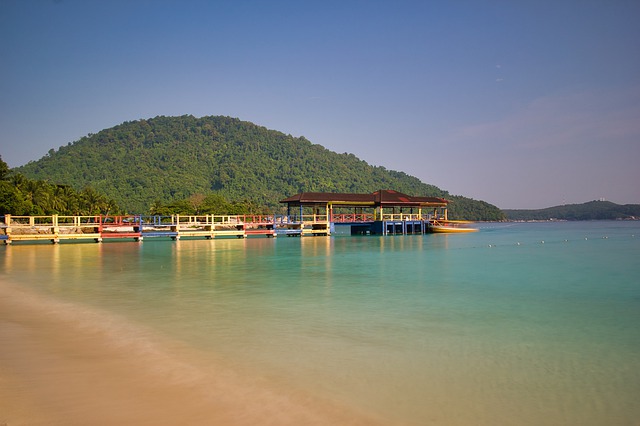 Continuously spending the day between work, study and home, people tend to get drained. Travelling helps many people find happiness and mental relaxation. Being one of the most beautiful places in the world, you will find several places that make you happy in Malaysia. Here, you can visit places to improve your mental health while experiencing the beauty of nature. 
Places That Make You Happy in Malaysia
Melaka city is the capital of Malacca. It is known for its rich culture and heritage and is situated near the Malacca Strait. It has been a UNESCO World Heritage Site since 2008. Several visitors flock to this place to praise and witness the local architecture. The Jonker Street Night Market is one of the best places to visit in Malacca City. Top sights include St Paul's Church, A Famosa Fort, and Stadthuys (the Dutch governor's formal home). 
If you are looking for places for mental health, George Town is the place for you. It is a historical landmark and an open museum. The colonial district is full of all kinds of British buildings and churches. You can walk through the streets to see the beautiful street shops, also called shophouses. The walls are decorated with murals and designs. The place is also known for its longest coffee house. What makes this place perfect is the food. Penang is known as the food capital of Malaysia, and you can easily reach here by bus. Popular bus operators like Perdana Express, Mayangsari Express frequently run buses to Penang. 
The Perhentian Islands, Terengganu
These islands can be labelled as one of the most ethereal places in the world. The Perhentian Islands are a small archipelago off the coast of Terengganu in the South China Sea. The region comprises seven islands, five of which are uninhabited, and the other two are known as Besar and Kecil. Imagine white sand sweeping across sparsely populated locations as crystal-clear water laps against the coast. If this thought makes you happy, you know where to visit. Scuba diving, snorkelling, and canoeing are among the most popular activities here.
When it comes to places that make you happy, Danum Valley tops the list. The jungle is fierce and raw. This place will get you lost in nature, and the sounds of the forest will calm your mind. Orangutans and Pygmy Elephants are commonly found in this region. Night Safaris and jungle treks are very famous in this valley. You can book tickets to a bus using the redBus app to reach this place.
The place is famous for its Tanjung Beach as the sea is blue here. Here, you can sit and relax by the beach. You can also visit this place for a staycation. It is also known for its beautiful sunsets. A vast and long stretch of orange sand gives a breath-taking view of the whole place. You can also stroll along Likas Bay and witness nature in its most beautiful form. A lot of people visit here during the day as the waves can be soothing.
The place was discovered by William Cameron, a British Surveyor, in the year 1885. Tea, strawberries and vegetables are grown here, and it makes the site very popular among the local folks and tourists. The climate here is very calm and soothing.
In the Malacca Strait, Pangkor Island is part of a small archipelago. It used to be a haven for sailors and pirates and has remained virtually untouched for decades, providing an opportunity to see an unspoilt tropical paradise. Relaxing on the beach, renting a motorcycle and going around the perimeter, diving and snorkelling, are popular activities you can engage in at this place. Every night around 6:30 p.m., the proprietor of Sunset View Chalet in Teluk Nipah, on the west coast, feeds wild hornbills.
Pulau Tioman was named one of the most beautiful islands globally by Time Magazine in the 1970s. Since then, not much has changed. The island has a private vibe, with unspoilt beaches and deep forests. Snorkelling and scuba diving are two popular favourite activities here. There's also jungle trekking, motorbike or bicycle tours of the island, and plenty of possibilities to see beautiful waterfalls.
Conclusion
People from all over the world visit Malaysia for different reasons. To relax, you can go to various places here to spend time with nature and calm your mind. It is easy to travel around the country via bus. You can book bus tickets online easily on redBus at the most affordable prices.