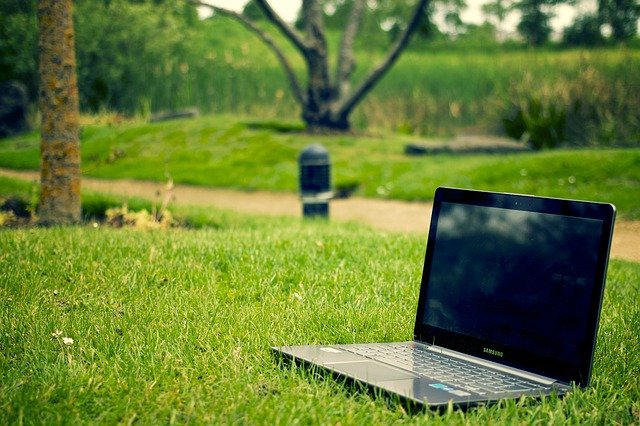 Busy lifestyles leave very little time left for proper vacations these days. While staycations gained importance since COVID-19 lockdown phases, workation has been a thing for some time now. Workations gives physical and mental freshness and at the same time energizes one by providing a vacation-like spirit (even during the times when you can't go out for vacations). 
Workation in Malaysia has become popular as the country offers a combination of cultural/historical/natural hotspots with corporate skyscrapers and shopping centres. One can easily visit any part of Malaysia and spend quality time with themselves or their loved ones while attending to their professional responsibilities through the 'work from home' format.
Top Workation Spots in Malaysia
Even though Malaysia is a small country in Asia, it is full of excellent beautiful places. It is also a country with advanced technology, so you won't have to worry about poor connectivity during your office meetings. Here is a list of the top-rated workation spots in Malaysia that you should check out –
The capital city of Malaysia, Kuala Lumpur, is a global powerhouse. It is the world's sixth most visited city and ranks high among the top vacation, staycation, and workation destinations. The city has countless co-working spaces perfect for the work part of your workation while offering beautiful destinations, architectural wonders, and historic places for a quick tour. Transportation facilities are also available in abundance. Commuter rail, monorail, taxis, and buses are available for roaming in and around the city and country. One can easily book their online bus tickets from redBus and tour the beautiful place. Popular operators such as Sani Express, Mayangsari Express run frequent buses to and from Kuala Lumpur.
Kuching is the capital of Sarawak. This bustling and thriving city is where Malaysian history and Borneo's natural wonders meet each other. When in Kuching on an office workation, make sure to visit the Sarawak Museum and the Brooke Gallery.
The Brooke Gallery has exhibits that tell the incredible tale of the White Rajahs of Sarawak. There are many small museums like the Textile Museum, Islamic Museum, and the Chinese Museum for you to check out.
Learning about the history and culture of the state is a great way to spend the weekend, especially when you need a break from work. After completing work, you can take a walk along the Main Bazaar and Kuching's old Chinatown. Apart from these, you can plan a safari through the national parks of Kuching, such as Bako National Park, Semenggoh Nature Reserve and the Kuching Wetlands. You can easily reach Kuching from Sarikei, Serian, Bintulu, Miri or Sibu by booking bus tickets online.
George Town is the capital of Penang. This multicultural city is known for its colonial buildings, mosques and shops, and is a UNESCO World Heritage Site. Here, you can work in the morning and visit the Chinese shophouses in the evening. On the days when you can spare a few hours, take a guided tour through the city streets. To spend your workation at George Town, take a bus from any nearby city.
If you are planning a workation in Johor, the capital Johor Bahru is the best choice. There are numerous cultural and historical locations that you can explore when you wish to take a break from work. During the weekends, you can visit the waterfront Istana Besar and the Royal Abu Bakar Museum. After a long day's work, venture out in the streets of Johor Bahru and sample the delicious flavour of Malaysian street cuisine. Johor Bahru is connected via a bus to important destinations like Kuala Lumpur, Penang, Batu Pahat, Malacca and even Singapore.
The Malaysian archipelago of Langkawi is filled with beautiful beaches and lush rainforests. It is the perfect getaway and is ideal for a workation. You can relax in a lovely resort and take in the breathtaking scenery while working on your laptop. You can even enjoy a bit of duty-free shopping before you return. If you are in Kuala Lumpur, Johor Bahru, Penang or Klang, you can easily get online bus tickets to Kuala Perlis. Once you reach Kuala Perlis, take the ferry to Langkawi. 
You can choose Kuantan, the capital of Pahang, for an office workation Malaysia if you enjoy surfing. The place also has a few heritage spots that you can visit. The Sultan Ahmad Shah State Mosque is a prime attraction due to its unique design and architecture. You can also take a walk in the landscaped gardens of the Taman Teruntum park. If you are visiting Kuantan with your kids, then you can take them to the Mini Zoo. Buses to Kuantan are available from Kuala Lumpur, Johor Bahru, Dungun and several other cities.
Petaling Jaya in the Petaling District of Selangor is the country's first-ever planned city. If you don't want to leave the city but enjoy a pleasant vacation, Petaling Jaya is a great choice. There are numerous restaurants here that sell different cuisines. You can enjoy a night out with friends or family after a day's work. Petaling Jaya is also an amazing place for shopping. You can explore the Sunway Pyramid Shopping Mall or the Paradigm Mall and go on a shopping spree.
In a nutshell
A workation is a wonderful way to get rid of a boring work routine without compromising one's career. Companies often offer workation to their staff in order to get the best output while keeping the employee morale high. These vacations, when done in groups, also encourage better internal communication.
For information on bus booking in Malaysia in Malaysia, please visit: online tiket bas