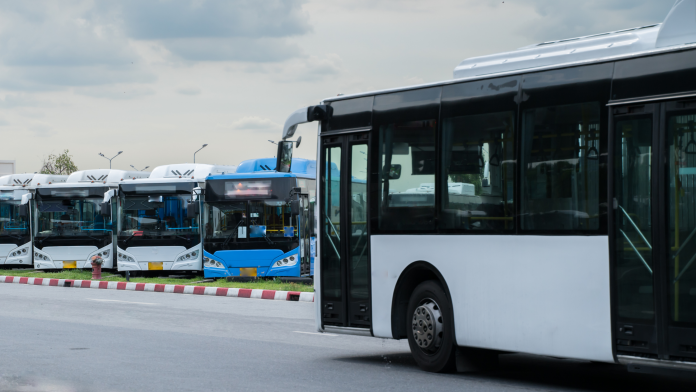 The Larkin Bus Terminal is located in Johor Bahru and is one of Malaysia's most popular bus terminals. It is also known as JB Larkin or Larkin Sentral. Buses from this bus station connect several cities across the country. It is also the central pick-up location for buses travelling from Malaysia to Singapore.
Several operators run buses that travel on the Causeway Link and the Singapore Bus Service Transit from the Larkin Bus Terminal.
If you are travelling from Johor Bahru, you can take a cab and reach this bus terminal in just 20 minutes.
Bus Routes from Larkin Bus Terminal
The JB Larkin bus station has several buses departing and arriving every day. One of the most popular and busiest routes is the JB Larkin bus terminal to Terminal Bersepadu Selatan of Kuala Lumpur. Many locals and tourists prefer to travel by TBS to Larkin buses.
Other bus routes include Sarembhan to JB Larkin, Larkin Sentral to Melaka Sentral, etc.
If you want to book an international bus online ticket, you can look for buses from Larkin Bus Terminal to Singapore. Bus stations in Singapore connected to Larkin Sentral include Queen Street Bus Terminal and City Hall.
How to Book Tickets from Larkin Bus Terminal
The e-ticketing system for Larkin Bus Terminal is convenient and readily available. If you travel by bus, you can easily book tickets online on redBus.
While booking online bus tickets, you can check the operators available and the popular routes. Several buses depart every day from this terminal. You can check the updated schedule of the buses and select a bus that is most convenient for your trip.
Facilities Available at JB Larkin
One of the best things about this bus terminal is that it offers various facilities for travellers. Some of these are –
The bus terminal has several good stalls and restaurants. You can snack on pizzas, burgers, sandwiches, and even sweet treats while waiting for your bus. These food stalls are open till the last bus leaves from the station.
You can explore the shops on the first level of the bus terminal complex while waiting for your bus. These sell numerous items, including souvenirs and trinkets that you can purchase for friends and family. You can also look for essentials in these stores if you have forgotten to carry something. All items are affordable, with several stores offering discounts during specific periods. However, you may not find many offers during the peak tourist season.
JB Larkin has six ATMs that are operational 24/7. These are rarely out of order, and you can easily withdraw the cash you need.
The terminal provides several emergency facilities. Restrooms are available for use by all passengers, and these are clean and thoroughly sanitised at regular intervals. There is also an information counter. While you can quickly check the updated bus schedules online on redBus, the information counter can provide additional details about the bus route, operators, and onboard amenities.
The bus terminal also has a pharmacy well-stocked with prescription drugs and over-the-counter medications. Suppose you cannot locate your luggage after reaching the bus station from any other city in Malaysia or Singapore, then you can visit the lost-luggage centre.
Information about Immigration Checkpoints
Buses that depart from and arrive at the Larkin Bus Terminal usually service various routes. While most of these are domestic routes in Malaysia, some may be travelling internationally to Singapore. In that case, you can get information about the immigration checkpoints from the terminal. If your bus has to stop at one or more checkpoints, the conductor will ask you to get down to complete the checks.
Conclusion
Many buses are available from the Larkin bus terminal. From here, you can travel to any part of Malaysia and even to Singapore. Book online bus tickets today to travel to/from Larkin Bus Terminal.
To know about booking bus online in Malay visit – Tiket Online Bas
You may be interested in reading – Wildlife in Malaysia and Where to Find Them