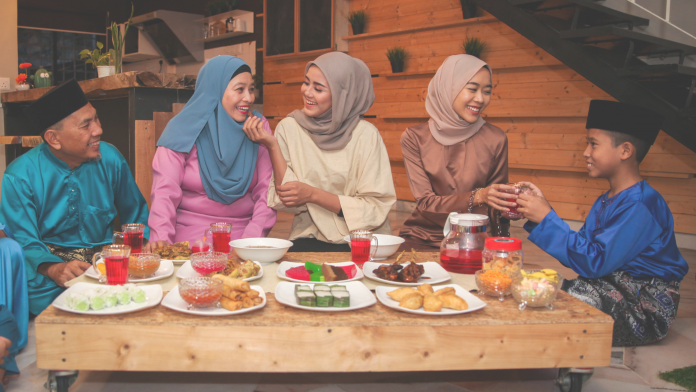 Hari Raya is a significant festival celebrated by all Muslims throughout the world. The conclusion of Ramadan month is marked by celebrating Hari Raya. Muslims go on fasting for an entire month and then conclude the period by celebrating Hari Raya or Eid Mubarak. This year, the auspicious occasion was celebrated on May 13th in Malaysia. The Hari Raya celebration of the year was quite elaborate and grand as the Covid-19 relaxations were in place. Still, a few restrictions were in place during the 2022 Hari Raya Puasa, which forced people to come up with new ways to celebrate Hari Raya during the covid-19 Pandemic. Anyone who wanted to experience the 2022 Hari Raya Puasa could easily book a bus ticket online and visit the place where people celebrated Hari Raya.

You can book online bus tickets to Malaysia using the redBus app during Ramadan to experience the grand festival of Hari Raya. People look forward to spending holidays with their loved ones. So you should book an online ticket for yourself and your family to celebrate the festival together in Malaysia.

Significance of Selamat Hari Raya Aidilfitri 
The Raya celebration goes on in full swing once the month of Ramadan ends. The day is also celebrated as the 'Victory Day' marks the end of the 30-day long fast. When Muslims fast, they should try avoiding any activities that can be deemed bad for them. They are usually urged to dedicate themselves to God and worship him. Once these challenging days of fasting end, the entire Malaysia celebrates Selamat Hari Raya Aidilfitri.
Several Muslim traditions are observed while celebrating Hari Raya. Malaysians, in particular, are willing to forgive the relatives and friends of one another. They will also pay each other visits and greet each other. Traditional Malaysian foods will be available, including ketupat, rendang, lemang, and satay. Duit Raya will be given to youngsters by adults. Guests that come to visit will be provided with a variety of Kuih Raya, such as dodol, bahulu, pineapple tart, etc. To commemorate this auspicious day, they would light fireworks and firecrackers. In a normal year, celebrating Hari Raya would be a delight.
Traditional Dresses to be Worn while Celebrating Hari Raya
Generally, celebrating Hari Raya is associated with good food. However, the festival is not just limited to food. People also look forward to putting on their traditional attires. The baju kurung has been popular for centuries, and it is considered a pride for the entire Malay community. The dress is quite popularly worn while celebrating Hari Raya. The dress is a loosely draped skirt worn by women of Malaysia, Indonesia and Thailand during formal and festive occasions.
Another popular attire worn by the women while celebrating Hari Raya is the kebaya. The dress looks like a robe and is worn with brooches and pins. These kebayas come in different varieties and styles and are very popular in Southeast Asia.
Baking: A Popular Activity during Hari Raya
Celebrating Hari Raya without baking is quite incomplete. The famous 'Kuih Raya' is baked during Ramadan and consumed during Hari Raya's celebrations in Malaysia. It is a group activity where the entire family comes together and starts baking by bringing all the ingredients together. The activity is an indication that the celebrations of Hari Raya are near. When the festivities are around the corner, the streets start radiating the fragrance of freshly baked cookies and other bakery items.
Generally, three types of kuih Raya are made while celebrating Hari Raya. The three types of sweets are:
Pineapple Tart: It is a buttery pastry prepared by the locals of Malaysia. People from far and wide travel to get these during the Hari Raya celebrations. You, too, can book your online bus tickets to get your share of these delicious tarts.
Kuih Suji: It is a kind of biscuit that is made out of Suji. It is light and crumbly, and it melts in the mouth like magic. Ghee is the main ingredient of these biscuits as it gives a rich and creamy texture to them. You must get these packed if you travel to Malaysia during Hari Raya.
Honey Cornflakes: Another popular delicacy is the sweet and sticky honey cornflakes. These crunchy balls are prepared during the Hari Raya celebrations. Several custom-made packets are generally used as gifts for friends and neighbours as they can be the perfect gifts.
Baking is the essence of celebrating Hari Raya. However, you can book your online bus ticket if you want to experience these activities in person.
Celebrate Hari Raya during the Covid-19 Pandemic
The people in Malaysia are not permitted to celebrate Hari Raya publicly at this time. This is because the number of cases has suddenly gone up in Malaysia, and the government wants to stop the virus from spreading any further. A public celebration of the Hari Raya will worsen the situation as many cases will increase exponentially. The current surge in incidents has prompted a more significant usage of information technology in Eid celebrations. During the Hari Raya celebrations, applications such as Video Call were put to excellent use. People will make virtual calls to their family members to apologise and greet them. They are urged to spend Hari Raya with their families at home. They will be able to spend more time with their families and participate in numerous activities at home. You can book a bus ticket online to celebrate Hari Raya with your family staying in Malaysia.
Also, in some areas, the government has allowed people to take some personal travel. You can buy some gifts for your relatives and visit their homes. The Covid-19 virus has drastically altered social standards and affected the celebration of Hari Raya in Malaysia. At this moment, the world community is going through much pain and suffering. This pandemic impacts traditional customs and daily routines, and therefore, the celebrations of Hari Raya have also moved online during the pandemic. Hopefully, the Covid-19 virus will be eradicated off the face of the world soon for our collective well-being and safety, and maybe then the celebrations of Hari Rays will go on in full swing.
One can book online bus tickets with redBus to travel to Malaysia where Hari Raya is celebrated.
To know about online bus booking in Malay, please visit – Tiket Online Bas
You may be interested in reading – Places in Malaysia for Hari Raya Shopping