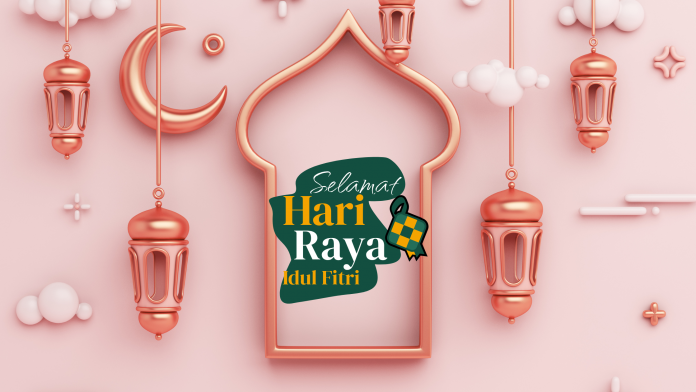 At the end of the holy month of Ramadhan, Malaysia gears up for one of its eagerly awaited celebrations of the year – Hari Raya Aidilfitri. It is a time of joy, gratitude, and togetherness for Muslims in Malaysia and around the world. It is a time to reconnect with loved ones, forgive past grievances, and give thanks for the blessings. The vibrant colors, rich traditions, and delicious cuisine that mark the celebration make it a truly unforgettable experience.
Lets delve into the history, significance, and unique customs of Hari Raya!
The Historical Significance of Hari Raya Aidilfitri
Hari Raya is celebrated at the end of Ramadhan, the month-long period of fasting.
The celebration is based on several essential principles of Islam, strongly focusing on the importance of community, generosity, and gratitude. During Ramadhan, Muslims practice self-discipline and self-control, giving to charity and helping those in need.
It is a time to express gratitude for the blessings, share food and gifts with family and friends, and forgive past grievances.
Hari Raya Aidilfitri Celebrations
Hari Raya is a famous festival in Malaysia that all citizens widely celebrate. Here is how celebrations and activities take place during Hari Raya in Malaysia:
Local Traditions
Muslims and people of all backgrounds open their homes to visitors during Hari Raya. This practice has been observed for generations. It reflects the values of warmth, generosity, and community at the heart of the holiday.
The major attraction of Hari Raya is that citizens of all backgrounds open their homes to visitors, welcoming them with traditional foods and drinks and celebrating the local culture and customs.
Visitors are typically welcomed with an array of traditional foods and drinks, such as ketupat, lemang, and sweet drinks. Ketupat is a type of rice cake wrapped in leaves and boiled. Lemang is a sticky rice dish cooked in bamboo tubes over an open flame. Both dishes are commonly served with rendang, a spicy meat dish made from beef, chicken, or lamb.
Traditional Clothing
Wearing traditional clothing is another way to welcome this occasion and show respect for the culture.
People wear Baju Melayu and Baju Kurung during Hari Raya Aidilfitri. Baju Melayu is a traditional male outfit with a long-sleeved shirt and loose pants. The Baju Kurung is for women, consisting of a long, loose-fitting blouse and a long skirt. Both outfits are often brightly coloured, with intricate embroidery or patterns that reflect the cultural heritage of the wearer.
Read more on Shopping for Hari Raya Aidilfitri in Malaysia
Decorations
People mark this occasion with colourful lights, lanterns, and other decorations. Be it private homes or public spaces, lighting is an important ritual. It serves to create a festive and welcoming atmosphere that is truly unique.
The decorations are often in shades of green and gold, which are the traditional colours of Hari Raya. Not only lights but you will also notice flowers, ribbons, and even flags that create a festive atmosphere.
Prayer and Religious Ceremonies
Hari Raya Aidilfitri festival is a time of joy, but it is also a time for Muslims to reflect on the past and pay their respects to the deceased. On the first day, it is customary for Muslims to attend morning prayers at their local mosque.
Read more on Famous Mosques in Malaysia
Fireworks
Fireworks are a popular way to mark the end of Ramadhan and the start of Hari Raya, with communities often putting on large displays to celebrate the occasion. It is a must-see experience for locals and visitors alike.
Food Walk
In Penang, Ramadhan marks the start of food bazaars famous for their sumptuous feasts, serving up a mouth-watering array of traditional dishes to locals and visitors alike. These feasts are a true culinary delight, from the iconic lemang to spicy rendang.
Don't miss out on this gastronomic experience in Penang during Ramadhan – go for 50% off on bus ticket online on Hari Raya today from KL to Penang and get ready to indulge in the flavours of Hari Raya Aidilfitri.
Hari Raya Aidilfitri for Tourists
Hari Raya Aidilfitri is an excellent time for you to Malaysia to enjoy a unique and unforgettable experience by immersing yourself in the local culture and festivities. Here are a few ways that you can have the best time:
As citizens welcome everyone, enjoy this hospitality by attending open houses and trying out the delicious local cuisine.
Explore markets and experience the vibrant atmosphere, with stalls selling everything from traditional sweets and snacks to clothing and souvenirs.
You can enjoy the performances by attending cultural shows or music festivals.
Ensure to visit historical sites such as the Batu Caves, a limestone hill with a series of caves and temples often decorated with colourful lights and lanterns during Hari Raya.
You can participate in charity events and contribute to a worthy cause.
Visit the beautiful mosques of Malaysia and witness the grandeur of the festival.
Hari Raya Aidilfitri 2023
Hari Raya Puasa or Hari Raya Aidilfitri 2023 will be celebrated around 22 April. The date of this Ramadhan 2023 varies depending on the sighting of the new moon. We recommend you check with local sources or a calendar to confirm the exact dates. The festival is famous, and determining the dates won't be challenging.
Conclusion
From the sumptuous feasts to the colourful decorations, from the traditional clothing to the cultural performances, Hari Raya is a unique and unforgettable experience that allows you to immerse in the local culture and festivities. You can easily travel to Malaysia from Singapore via bus. If you are planning your travels to Malaysia, you can book a bus ticket online on redBus, Malaysia. Enjoy up to 50% savings by using the promo code GAYARAYA when booking bus tickets. This limited-time period offer lasts till 30th April 2023. Hurry up and book now on our bas page. Terms and conditions apply!
Whether you are a local or a tourist, it is an experience that should not be missed and a celebration that will stay with you for a lifetime!
Selamat Hari Raya!