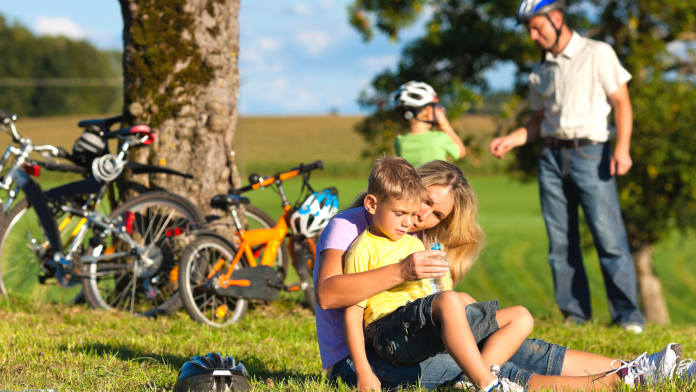 With increasing workload and academic pressure, it is vital that parents and their kids hit the pause button and refresh themselves by going on family getaways every now and then.
Parents can relax and spend time with each other without worrying about work or household chores, and children can break free from routine academic schedules and relax. It is also a great way to discover new food, people, and culture. All in all, regular family getaways play a cathartic role in energizing you, and there is no reason not to start planning your next vacation as soon as possible.
Ideas for Family Getaways with Kids
While finalizing your family getaway destination, choosing the right spot is the toughest of jobs because it has to be someplace every family enjoys, but most importantly, the kids find them interesting. Children learn and grow daily, and vacations are an excellent opportunity to help them grow while having fun. Malaysia has tonnes of options for weekend family getaways that you can consider. Let's check out some amazing ideas that we have listed for you:
Museum Tours: Children will never get tired of museum tours. Both the knowledge and experience museums offer are why they are popular one-day tour destinations across the country. Even if you can not go for overnight tours with your kids, day picnics and trips like these are suitable substitutes.
Top Museums in Malaysia – National Textile Museum, Islamic Arts Museum, Royal Malaysian Police Museum, and National Museum.

Forest Safaris: Almost all the national parks and forest reserves in India have excellent safari options to choose from. There are many rehabilitation centers and forest resorts for tourists to stay inside the forest boundaries. This is the kind of trip people of all ages would love.
Top wildlife safari options you can consider – Langkawi Archipelago, Kuala Gandah Elephant Safari, Klias Wildlife Safari River Cruise
Amusement Parks: The fancy amusement parks built across all the metropolitans are an excellent way to spend your vacation with family and kids. Ranging from rides to theme parks, the amusement centers will have something for everybody.
Best theme parks in Malaysia – Sunway Lagoon, Legoland, Berjaya Times Square, Genting Skyworlds Theme Park and more
Organic Farm Stays: Another place gaining popularity currently is the quaint farm stays offered by organic farms and resorts. They allow you to stay with your family, go around the farm, and also pick your food from the organic plantations spread across the property.
Local Cuisine: You must try out and introduce your children to the local cuisines of every place you visit. And, since Malaysia is already famous for its cuisine and the amazing street food it has to offer, every meal you take in that country should be treated as an experience. The barbequed or fried seafood and the rioting flavors of the local spice mixes are sure to take your breath away.
Relish mouthwatering delicacies from the Malaysian cuisine like Apam balik, Mee goreng mamak, Kuih, Nasi lemak, laksa and so much more
Hiking and Exploring: Among the most famous things to do with kids is Mount Kinabalu hiking, which is not very difficult for kids and adults, and not so common that it is filled with tourists either. Located in Sabah, this is the tallest mountain in Southeast Asia. The hiking ends in breathtaking views of the adjacent lush green national park and picturesque sceneries from atop.
Kid-Friendly Beaches: Beaches are another destination perfect for spending some quality time with your family. Kids love beaches because of all the unlimited beach sports they can indulge in. But, it is also a perfect destination for relaxing and sunbathing on family getaways. Additional bonuses are the exotic beaches in Malaysia, where families get together to enjoy a long bath and drink mocktails and coolers.
Final Word
Family travel is essential for not just taking a break but also to stay healthy physically and mentally. The vacations act as a break from the burnout everyday life causes, and it is as beneficial to the adults as it is to the kids. Family vacations with kids are an extraordinary way to spend quality time with your family.
Whether it is your kids' school vacations or just a simple long weekend, going for trips has become increasingly accessible due to the availability of bus tickets online.  You can book bus tickets online and check all the details related to buses in Malaysia while enjoying upto 50% discounts for new users on the redBus app. Visit online tiket bas for more info in Malay language.