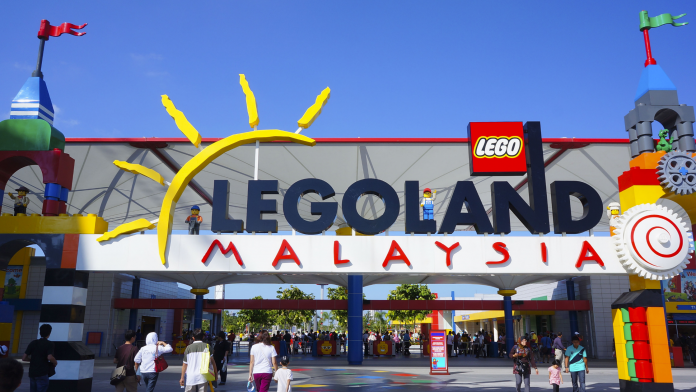 Malaysia is one of the most popular tourist destinations in the country. Also, it is an ideal destination for spending your holidays. You can book your tickets and travel with your children to this mesmerizing country. Malaysia has beautiful cities, and you can explore the country during your school holidays. Malaysia is an island country, and you have plenty of beaches to sit by and spend your school holidays.
If you are struggling with finding the best places for a family vacation, this guide will help you choose them. Also, once you land in the country, you can conveniently commute between cities via a local bus. You can easily book your bus tickets online using the redBus app.
Must Visit Places in Malaysia During School Holidays
Malaysia has thousands of places that you can visit during the school holidays. It is always better to prepare an itinerary first, so you can spend your school holidays in the best possible way. Some best places for family vacation are:
Kuala Lumpur
Malaysia's hustling and the bustling capital city is a must-visit for anyone travelling to Malaysia. The city is heaven for tourists, and you will enjoy some of the best city views if you are in Malaysia. Also, there are several spots for kids that will ensure that they have fun. Kids can do several things and get into different activities in Kuala Lumpur. You can take your kids on an educational tour or have a fun time with your kids at the entertainment parks.
You will enjoy the fun-filled, thrilling and adventurous rides in the amusement parks of Kuala Lumpur. You can also take a small trek in the beautiful rainforests and then sit by the lake to relax. Some other places that you can visit during the school holidays are:
Sunway Lagoon Park: This exciting water-themed park is situated in Petaling Jaya. You must visit this park to try out some unique water rides with your kids. There are rides like a surf simulator where you can experience water at different speeds. The place also has a scream park where you can shout your hearts out. Also, you can watch different species of birds in the wildlife zone of this park.
Kidzania: If you travel to Kuala Lumpur with your kids during the school holidays, you cannot afford to miss Kidzania. The theme park is packed with fun and frolic, and your kids will enjoy it here. There are activities around different professions that kids can get into to figure out what they like the most. You can also buy souvenirs that you can take back along with you.
Check out our detailed guide on places to take your kids to in Kuala Lumpur to make the most out of family your trip!
Johor Bahru
Johor Bahru is another exciting place to travel with kids. There are several activities where both kids and adults can engage. Some places that you must visit in Johor Bahru during your visit are:
Sanrio Hello Kitty Town: This Hello Kitty-themed park is one of the most loved destinations by kids. You can enjoy the tea cup rides and music and dance show. Everything in this town is painted pink, and you will have different occasions to click beautiful pictures.
Legoland: Legoland is the most exciting place for kids in Malaysia. People from all over the country travel to this Lego-themed park to enjoy various activities. The place also has a water park. You can also stay in the Lego-themed resort. Also, you will get a chance to witness several Lego performances when you are at the park.
Genting Highlands
Genting Highlands is another popular destination in Malaysia. You will find some of the best places for a family vacation in Genting Highlands. You can enjoy the waterparks and indulge in mouth-watering cuisines. Some places that you must visit when you are in Genting Highlands are:
Genting Highlands Theme Park: This park is heaven for kids. If your kids enjoy different rides, you must take them to this park. You also have a snow park where you can play with snow and spend quality time with kids. Also, the park is a spot for different kinds of festivities throughout the year.
Ripley's Believe It or Not: This place is quite famous. The entire place covers an area of about 12,000 square feet, and you will find activities for all age groups. The place showcases a collection of 500 exhibits owned by Robert Ripley. Also, there are 11 themed galleries, and each of them is full of surprises.
Read more about exploring Genting Highlands by bus for an amazing trip!
Langkawi
Langkawi is a place which is known for beautiful beaches and sunsets. You can get into different water sports with your kids and make the most of your trip. Some things that you must do when you are in Langkawi are:
Take a Langkawi SkyCab: You cannot afford to miss this. It is the world's longest free-span mono cable. Also, you will get to witness a spectacular view from the top. You can also go for a glass-bottom gondola to make your trip more exciting.
Seri Kembangan
If you are a wildlife lover, you must visit this city. The city has a beautiful view, and you can also try out different cuisines that the city has to offer. You must visit the following place if you are in the city:
Farm in the City: Here, you will witness flora and fauna in their purest form. The animals are not kept in a cage and are free to roam about. The visitors are allowed to feed the animals under the supervision of the officials. This place offers a completely natural experience.
Conclusion
Malaysia is a beautiful country. There are several things you can do if you are travelling to Malaysia. It would be best if you planned your travel well so that you do not face any issues. Once you land in Malaysia, you can use buses to travel around cities. You can easily book your bus tickets online using the redBus app to avoid the hassle
To get more information about online bus tickets, check our local language bus booking page – Online Tiket Bas