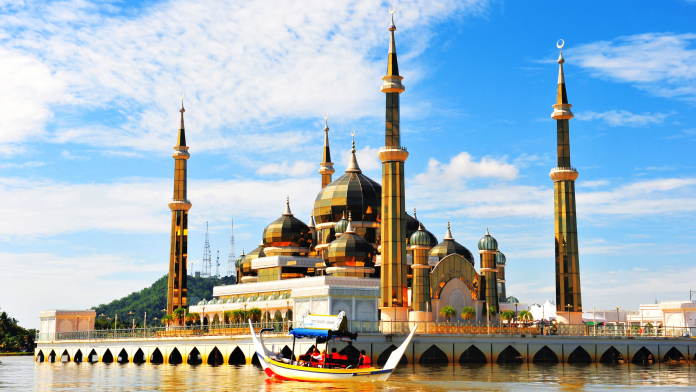 Malaysia is truly an amalgamation of different cultures, food, architecture, flora, fauna and more. Other than the beautiful beaches and forests, Malaysia has some hidden gems such as Terengganu that are a must-visit. The state of Terengganu consists of quaint villages, islands, mosques, and the list goes on. There are tons of things to do in Terengganu for both locals and tourists.
The state has a sizeable Chinese community and one can often see the blend of Malay and Chinese cultures here. With so much to explore, it is time to pack bags for your trip to Terengganu! Here are the top 5 things to do in Terengganu that will make your travel experience even better : 
Sunbask at Pantai Batu Buruk 
One of the top things to do in Terengganu has to be sunbasking at the Pantai Batu Buruk beach. Get some sun and sand at this beach as you look at the vast blue sea waves. It is easily one of the most popular beaches in the city and offers scenic views. The Cultural Centre Stage is located across the beach and hosts many cultural shows.
Explore Chinatown 
With a good number of Chinese people living in Terengganu, one can visit the pretty lanes of Chinatown and spot traditional Chinese houses and restaurants. Some buildings here date back to the 19th century. and thus this part of the town comes under UNESCO's World Monument Watch Program.
Visit Masjid Terapung 
The beautiful white Mosque, also known as the floating Mosque, is an ode to authentic Islamic architecture. Situated by a man-made lake, the mosque is huge and can accommodate up to 2000 people at once. Visitors are allowed outside prayer time and it is advisable to dress modestly. The mosque is in its full glory during the sunset and offers spectacular views.
Spend a day at TamanTamadun Islam 
The museum in Kuala Terengganu is an exciting attraction since it houses miniatures of all famous Islamic buildings worldwide. The miniature models can be fascinating for anyone interested in Islamic architecture. This Islamic Theme park is also the location of the popular Crystal Mosque.
This mosque is famous for its crystal chandelier and glass structure. The mosque gleams beautifully in a riot of colors when lit up at night. It's one of the prettiest mosques in Malaysia and boasts modern Islamic architecture. Visiting this theme park is one of the top tourist things to do in Terengganu.
Check out our blog on things to do in Kuala Terengganu to make the most of your visit to the capital city of Terengganu.
Attend the Terengganu Beach Carnival 
Visiting Terengganu can never be complete without attending the annual beach carnival. Tourists can check the dates of the carnival and plan their trip accordingly. The carnival is one of the biggest highlights of Terengganu exhibiting local culture and heritage.
The carnival also aims to elevate the local community by providing a platform to share their art and business with the world. This year the Terengganu Beach Carnival is in July. Tourists can also participate in beach games, indulge in local food, and enjoy cultural performances and many other activities. The carnival sees a massive footfall and usually is held at Batu Buruk beach.
Final Thoughts
Malaysia has a well-connected system of buses and trains, making traveling within the country more accessible for tourists. Traveling by bus is not only convenient but also light on the pocket. Buses ply between every city and town in Malaysia. From Kuala Lumpur, one can book bus tickets to Terengganu.
Malaysia has many tour operators that offer bus ticket booking online for the convenience of tourists. One can book bus tickets online and skip queues, save time and have a hassle-free journey.
Malaysian tourists can visit our Malay page tiket bas online to know more about booking bus tickets with redBus!