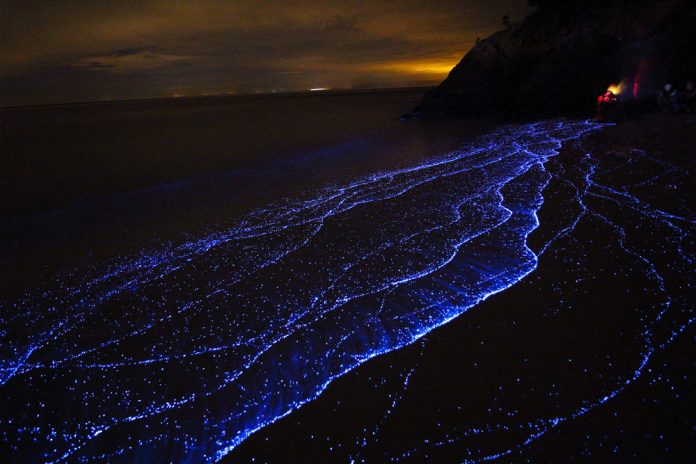 Many travellers these days visit Malaysia to witness the beautiful 'Blue Tears'. For the unversed, 'Blue Tears' are a natural phenomenon caused by bioluminescent organisms called Dinoflagellates. These creatures give out a soft greenish-blue glow in the dark. There are several beaches where you can witness the Blue Tears in Malaysia.
You don't even have to shell a fortune for this. Malaysia has a very good bus connectivity and you can visit these places on a budget. To save more, log on to the redBus app or website and get discount offers and cashback when you book bus tickets online.
Top Locations for Blue Tears
Selangor River, Kuala Selangor
Situated just an hour away from Kuala Lumpur, Selangor River is famous for fireflies, monkeys and the Sasaran Beach Sky Mirror. Apart from these famous attractions, one can spot the Blue Tears here. According to the Lunar calendar, the best time to visit is the month's 1st, 2nd and 3rd, when the skies are the darkest.
How to reach– To reach Kuala Selangor to see the Blue Tears, one can board a bus from TBS in Kuala Lumpur. The journey is 2 hours long, and the tickets are priced at an average of RM 18. You can book bus tickets online on redBus for this route.
A group of Islands situated on Perak's off coast, Pulau Sembilan, is just a boat ride away from Bagan Datuk. Apart from Blue Tears, Pulau Sembilan is also popular for its marine life and plants. Here, you can see the sea horses, coral reefs, butterflyfish, adolescent bamboo sharks and more. The beach is full of visitors at all times.
How to reach– Tourists can reach TBS and find a bus from KL to Ipoh. From there, they can take a bus to other parts of Perak.  
Bagan Datuk, a quiet town located in Perak, is situated just an hour away from Teluk Intan. Here, one can spot the mesmerising 'Blue Tears' in Perak. The Sky Mirror, similar to Bolivia's salt flats, is another popular tourist destination in Bagan Datuk.
Teluk Nipah, Pulau Pangkor
The Sandy beaches of Teluk Nipah may seem calm and quaint in the day and one may be lucky to spot Blue Tears at night.
How to reach- The cheapest and quickest way to get to Pulau Pangkor is to board a bus from TBS, KL to Terminal Lumut. From Lumut, one can take a ferry to Pangkor Islands.
Pulau Lang Tengah, Kuala Terengganu
This secluded island is located between the famous Perhentian Islands and Redang Island. Here, you can witness the Blue tears and more.
How to reach– Regular buses ply from Kuala Lumpur to Kuala Terengganu, and the journey is 6 hours long. There are 43 buses on this route every day, and the cheapest ticket is priced at RM 40.
Pulau Mantanani, also known as Mermaid Island, is a secluded Island in Kota Belud. The beach is less crowded compared to others in its vicinity. You can see the Milky Way here apart from the Blue Tears on a clear night if you are lucky.
How to reach– You can take a bus to Kota Kinabalu from Kuala Lumpur. However, to reach Mantanani Islands, one must take a ferry from Kota Kinabalu. 
Tusan Beach, Miri, Sarawak
Tusan Beach is located at a distance of 40 kilometres from Miri city. The beautiful Blue Tears phenomenon here was discovered a few years ago and has been attracting tourists ever since.
How to reach- Tourists can board a bus to Miri. The journey is 3 hours and 30 minutes long. The Tusan beach is an hour's drive from Miri.
Many people visit these places to witness the Blue Tears in Malaysia. Thanks to the wide network of buses, people can easily travel between the different places comfortably. Travellers can book online bus tickets on redBus and avail discounts on their bookings.
To know about online bus booking in Malay, please visit – Online Tiket Bas
You may be interested in reading – Genting SkyWorlds – The Most Awaited Theme Park