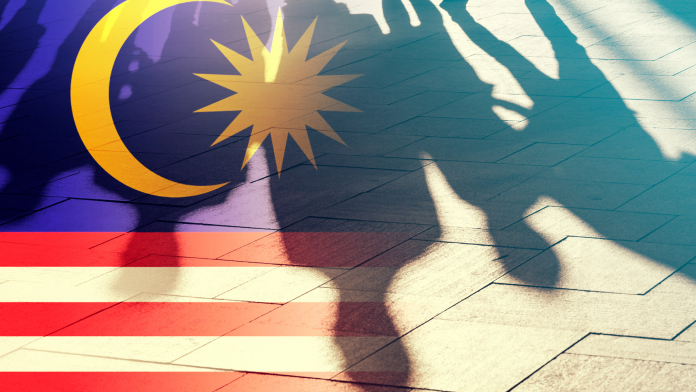 Every country has its own set of customs and unique cultural practices. Likewise, Malaysia, too, has its traditions. It is a huge country with people from different cultures and backgrounds living together. Malaysians take immense pride in their culture and heritage. While it is not a written rule, it is good to have some basic knowledge of the traditions of any country you visit to avoid hurting anyone's sentiments. Mentioned below are five commonly followed customs of Malaysia you should know.
The use of 'lah' in every sentence
If you ever listen to a conversation between two Malaysian locals, you will hear the word 'lah' at the end of every sentence. Although the word has no meaning, it is used as an emphasis. For example, if one asks, "Are you going out today?" and the other one replies, "No, Lah". Another commonly used word is 'ma'.
Asking, 'Have you eaten?'
In Malaysia, asking someone 'Have you eaten' is the same as saying 'Hello' and symbolises the Malaysians' love for their food. It is a common phrase used while greeting someone. If someone answers 'No' to that question, it is customary to offer them food. Asking this question is a way of strengthening relations with others and showing their hospitality.
As Malaysia is primarily Islamic, it is best to respect the country's dress code. When you are there, do not wear clothes that reveal a lot of flesh. Both men and women must have their torsos covered, and the length of skirts/shorts have to be below the knee. The dress code is slightly liberal in beach areas. Also, before you enter a local household, ensure that you leave your shoes outside.
Asking a question about someone's dating life
Relationships in Malaysia are different from the ones in the West. Casual dating isn't a thing, and asking about someone's dating life is a way of enquiring about their social life. It isn't encouraged unless the question is posed by a close relative at a family gathering. When two people date in Malaysia, they are an official couple or exclusive. The dating culture is still conservative, and PDA is not encouraged.
Eating food has no particular time
Malaysians love their food, which is evident from their culture and greetings. With every state and town offering mouth-watering delicacies, it is difficult not to get tempted. It is common to see locals eating out at restaurants at 2 AM or 6 AM. Most food stalls are open 24 hours and serve meals all day. Malaysian food is rich, and you will find varieties of cuisines ranging from Malay, Chinese and Indian.
These are just some of the many customs of the Malaysia. Of course, as you travel to various parts of the country, you may find some differences, but the ones mentioned above apply everywhere. 
Travelling within Malaysia has been made easy by buses. They are the most affordable and convenient way to go around the country. Tourists can book their bus tickets online using the redBus website/mobile app. 
To know about online bus booking in Malay, please visit – Tiket Online Bas
You may also be interested in reading – Top Places for Seeing the Blue Tears in Malaysia