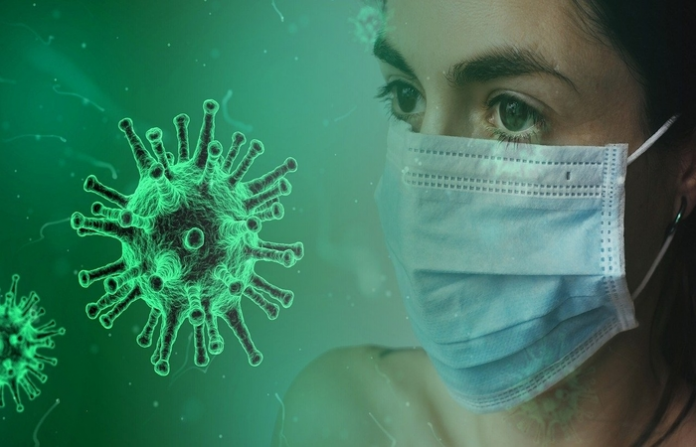 The ongoing pandemic of COVID-19 doesn't seem to end! After the global outbreak of Coronavirus, Malaysia has, very recently, confirmed over 100 deaths and a rise of around 6,000 cases of COVID19. Considering the safety of people and to control the spread of Coronavirus, the Malaysian government has imposed several restrictions, especially on traveling, effective from 18 March 2020.
At the same time, the Tourism, Arts, and Culture Ministry of Malaysia has come up with the Tourism Recovery Action Committee to safeguard the travelers from the recent outbreak of Coronavirus. While Malaysia has strengthened its health administration to fight the situation, we, at redBus, are also concerned about our travelers' safety. Whether you are traveling to Malaysia or a Malaysian citizen traveling to and fro by road, these are the points that you need to know and precautions you need to follow!
About Novel Coronavirus
Coronavirus is a family of viruses that cause a variety of illnesses such as the common cold. It also creates more complicated issues such as MERS-Cov – Middle East Respiratory Syndrome or SARS-CoV – Severe Acute Respiratory Syndrome. Coronavirus is 'zoonotic' in nature. It means that the disease is transmitted from animals to humans. MERS-CoV was identified to have been transmitted from Arabian camels while SARS-CoV was identified to have been transmitted from civet cats. There are several strains of Coronavirus identified in animals that are not transmitted to humans as yet.
The novel coronavirus is identified to be transmitted from human to human. Novel Coronavirus 2019-nCoV was first identified and reported in Wuhan, Hubei province of China, in December 2019.
Symptoms of Coronavirus
The symptoms of Coronavirus can be as basic as cough, cold, fever, trouble in breathing, short breath, and more. It could also be severe like pneumonia, acute respiratory syndrome, kidney failure, or more, resulting in death. Since the symptoms are not very different from that of a common cold, it is advisable to do a lab test for confirmation of 2019n-CoV infection.
Novel Coronavirus can spread through the respiratory route. It means that when an infected person coughs or sneezes, the droplets can fall on a healthy person and spread the infection. These droplets may also get accumulated on surfaces and things used by an infected person and spread when someone comes in contact with them. It can also spread by being in proximity to an infected person. Those with pre-existing medical conditions like diabetes or heart disease, and people with the weaker immune system are highly prone to infection.
Treatment and cure for Coronavirus
Antibiotics are used to treat bacterial infection and hence will not prove useful in curing the viral infection of 2019-nCoV. Similarly, the intake of vitamin C or concoction of tea and herbs may further complicate the case. The World Health Organization (WHO) is coordinating the development of medicines and treatment of the 2019-nCoV, and the clinical trials for the same are being conducted. Detailed analysis of MERS-CoV and SARS-CoV is being taken into consideration to further the research.
Protecting yourself from infection of a novel coronavirus requires basic personal and respiratory hygiene along with safe food practices. Avoid being in close contact with anyone displaying symptoms of respiratory illness. Avoid touching your or anybody's face without washing your hands thoroughly.
Stay safe from Coronavirus
In the case of Coronavirus, old age wisdom of 'prevention is better than cure' is the best bet. Disinfect the surfaces often, follow respiratory hygiene, safe food practices, and personal hygiene can keep you safe from Coronavirus. Follow these simple health tips and stay safe:
Hand hygiene is paramount to keep the viral infection away. Wash your hands regularly with good quality soap and water. Wash well between the fingers and around the nails.

When outdoors, use rubbing alcohol or hand sanitizer, especially after touching any surface.

Avoid handshake. If it is inevitable, sanitize your hands before and after the handshake.

Practice respiratory hygiene by covering your nose and mouth while coughing or sneezing. Cough and sneeze in a flexed elbow. Dispose of the used tissues immediately in the nearest bin.

Carry a medical mask to cover your mouth and nose in public places and crowded locations. Though the mask does not guarantee 100% safety from infection, it can limit the spreading of the same. Discard the mask, and do not reuse the same.

Avoid being in direct and unprotected contact with live animals. Avoid visits to live animal markets and a petting zoo.

Clean the animal-based products like eggs and meat thoroughly well before consumption. Avoid undercooked or uncooked eggs and meat. Boil milk properly before consuming it. If you are unsure of the source of food ingredients, avoid the same.

Malaysia has completely banned travel to and from Wuhan, Hubei province of China, the epicenter of the outbreak. Avoid non-essential travel to Mainland China.

If you have recently traveled to China or have been in proximity to someone who has traveled from China, please undergo the screening for possible infection.

Sanitize surfaces like tray tables, doorknobs, chairs, toilet seats, etc. at public places.

Avoid being in close contact with anyone who shows symptoms of respiratory illness like sneezing, coughing, fever, and more.

If you develop any respiratory symptoms, reach out to the nearest medical center for the screening of the Coronavirus.
Traveling in and around Malaysia
With the right precautions, one can safely go to Malaysia despite the coronavirus outbreak. Malaysia has set up temperature screening centers at all the entry points to the country. Temperature screening of all the entrants to the country is being done. Those traveling from China are isolated and screened. Anyone with a history of pneumonia or those displaying any symptoms of respiratory trouble is also isolated and screened. Quarantine is suggested as a precautionary measure for suspected individuals. The Ministry of Health releases current updates.
Traveling by redBus
redBus offers safe travels to and from Malaysia as the most trusted portant for booking a bus ticket online. We ensure the utmost hygiene in all buses. Book your bus ticket online on our customer-friendly website or download the mobile application for booking your bus ticket online. Travel safe with redBus Malaysia!