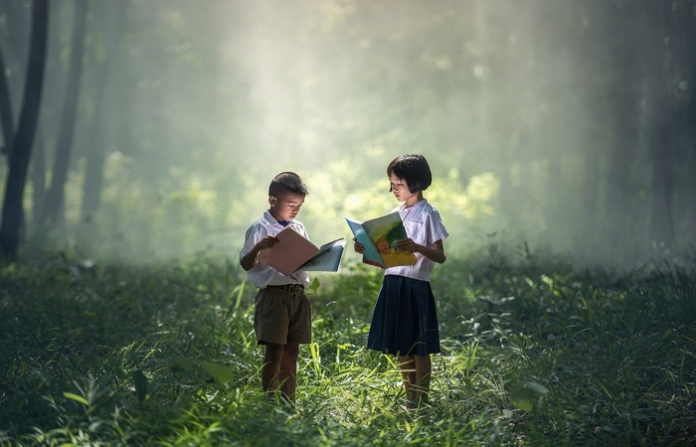 The first day of school in Malaysia, generally, begins on 1st January or 2nd January based upon which Kumpulan (group) the schools belong to. Malaysia school holidays 2020 can be categorized into four periods- Term 1 Holidays (March), Mid Year Holidays (May), Term 2 Holidays (July), and Year-End Holidays (November/ December). Term 1 holidays in March are about to begin, and therefore, redBus has decided to list down a few things you can do with your kids in Malaysia during the 2020 School Holidays! Whether your kids have an adventurous side or you want them to "learn with fun" during the March holidays, we've got a comprehensive list of activities catered just for you!
Must Read: Places to Take Your Kids to in Malaysia
Term 1 March Holiday Calendar
| | |
| --- | --- |
| Kumpulan A | Johor, Kedah, Kelantan, Terengganu |
| Start Date: 13th March 2020 (Friday) | End Date: 21st March 2020 (Saturday) |
| Kumpulan B | Kuala Lumpur, Labuan, Melaka, Negeri Sembilan, Pahang, Perlis, Penang, Perak, Putrajaya, Sabah, Sarawak, Selangor |
| Start Date: 14th March 2020 (Saturday) | End Date: 22nd March 2020 (Saturday) |
Make your kids learn about nature and animals
Have you ever noticed how kids love to experiment? Well, they are innate scientists, and nature provides innumerable opportunities for them to create, discover, and learn. Wouldn't it be a great idea to let them interact with nature and its wonders this March 2020? From marvelous aquariums that offer a glimpse into the wonders of the ocean to national parks and zoos, Malaysia has it all!
Where to go? Zoo Negara, Aquaria KLCC, Kuala Gandah Elephant Sanctuary, Sandakan Proboscis Monkey Sanctuary, The Shore Oceanarium
You may like: Places to Visit with Kids in Kuala Lumpur.
Discover Malaysia's history by visiting museums
We all know about the educational benefits of taking kids to museums. The interactive displays and exhibits at the museums in Malaysia offer a surreal insight into our past. Be it the National Museum or Petrosains, The Discovery Center, Malaysian museums are filled with information and activities to encourage curiosity and enlighten the curious minds.
Where to go? National Museum of Malaysia, Islamic Arts Museum, National Textile Museum, Petrosains, The Discovery Center, Perak Museum
To immerse in Malaysia's historical assets, you can also visit the UNESCO World Heritage Sites in Malaysia.
Experience the country life at Malaysian farms
Agriculture contributes to 12% of Malaysia's GDP. Making your kids learn about the same during school holidays 2020 would be something worth trying. On the outskirts of Kuala Lumpur as well as in places like Penang and Genting Highlands, several farms offer the best country life experience in Malaysia. Here, kids will not only get to see various agricultural practices but also get the opportunity to cuddle with lovely farm animals.
Where to go? Farm In The City, Desa Dairy Farm, Tropical Fruit Farm, V Goat Farm, Zenxin Organic Farm
Are they book lovers? Take them to libraries
What could be better than a library membership for the 2020 March school holidays? From libraries featuring ancient literature and manuscripts to libraries set inside a cafe or lakeside, you will find several places in Malaysia where children and parents can hang out together and read their favorite books. And guess what, a Selangor library also features "Reading Tree." Excited? Then you can book a bus from Kelantan to Kuala Selangor and enjoy reading under this tree!
Where to go? Selangor Public Library, Raja Tun Uda Library, Little Giraffe Book Club, L45 Kurau Community Library
Have fun at WaterParks
While holidays in March indicate a joyful break for school children, March tends to be one of the hottest months of the year in Malaysia. Therefore, taking your kids to a water park would definitely cool them off while they have fun doing so too. Whether your kids are water babies or they love adventure, they will fall in love with these waterparks. Thrilling water slides, swimming pools, lazy rivers, and what not! Pump a little adventure into your kid's holidays by taking them to these waterparks.
Where to go? Sunway Lagoon Water Park, Legoland Water Park, Carnival Water Park, Desa Water Park, Gambang Water Park
We hope your kids enjoy participating in these activities during their 2020 school holidays. The beauty of these activities is that it not only helps your bond with your children, they get a well-deserved break from their regular school life. If you want to travel to any of the water parks, libraries, zoos, recreational areas or museums with your kids and family, visit www.redbus.my and book a bus ticket online today. With redBus as your travel partner, you'll have nothing to worry about the destination and joy awaiting you.