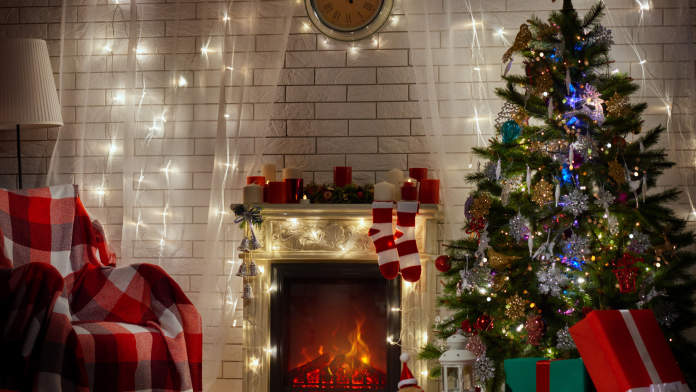 Christmas in Malaysia is more like a holiday when you get to celebrate with parties and just fun. This is not a religious affair in this country. Does that mean there will be fewer celebrations? No, it is celebrated on a larger scale. It will be cheerful and more entertaining to be in any of its major cities. Whether it is Christmas in Kuala Lumpur or the traditional Melaka Christmas, you will find each place unique. If you are interested in knowing more about the Christmas 2023 celebrations in this beautiful country, you are at the right place.
What is Christmas in Malaysia like?
Christmas eve is a public holiday in Sabah and a public holiday all over Malaysia. To honor the spirit of Christmas, you will see the shopping malls decked up for the occasion trying to outdo each other. The major shopping malls will have more elaborate decor and theme-based decorations and you can have a good time when you visit this Christmas 2023. Celebrations are seen more in cities such as Kuala Lumpur, Johor Bahru, Malacca, Penang, Genting Highlands, etc.
Christmas celebrations in Kuala Lumpur
Kuala Lumpur does not need an occasion to light up. The Christmas season sees more lights and decorations than any other event. Christmas in Kuala Lumpur can be extravagant, with endless lights and massive decorations. Christmas trees are taller than 2-3 storied buildings. If you want more options to see Christmas lights and decorations while enjoying various activities, the I-city near Shah Alam is the best place. You can reach Shah Alam by bus.
People from Malaysia also visit Singapore during Christmas and New Year to celebrate the festivities. What's best is that you can book a bus from KL to Singapore and witness Christmas Lights 2023 in your neighborhood without spending an arm and a leg on transport.
Christmas Celebrations in Penang
Christmas is one of the much-awaited festivals in Penang. Celebrations here start as early as November, and one can feel the celebratory ambiance. December itself is filled with various activities and parades in Penang, and Christmas and New Year bring the culmination of these festivities. Celebrations will be at their peak around the weekend of Christmas with more shows and various cultural performances. You can enjoy the holidays and watch the New Year countdown at the Esplanade before you leave. Book tickets for bus from KL to Penang and enjoy the Christmas celebrations.
Christmas Celebrations in Malacca
Melaka Christmas is concentrated in the Portuguese Settlement area. The Portuguese Settlement of Melaka, known as Kampung Portugis, is just off Melaka city. The community is small but still manages to uphold the traditional Christmas celebrations.
The locals decorate their homes, prepare special meals, invite family members, and enjoy a hearty meal on the eve of Christmas. The special Sugee cake and Christmas fruity cake are the particular items. Some other noteworthy dishes of the Eurasians are Bajik, Bolu koku, Dodol, Susagong, and Tarts.
You can reach Melaka via bus. Book a bus from KL to Melaka to witness the Melaka Christmas celebrations.
Best Places to Witness Christmas Lights in Malaysia
Christmas lights in shopping malls are the major attractions in Malaysia, no matter which city you are in. These malls will also have different decors, themes, and Christmas trees for an extensive festive ambiance. The Pavilion mall in Kuala Lumpur is one of the prominent centers where you can see a beautiful display of Christmas lights. Other places where you can witness the beautiful Christmas lights include Midvalley Megamall, Suria KLCC Mall, Tropicana Gardens Mall and others.
The water theme parks or other areas will be the next best place to see excellent lighting. You can also do snow walks and other snow activities in theme parks like I-City, Shah Alam. You can search for 'Christmas lights near me' in any city to find the best places.
In addition to being a place to enjoy these lights and decorations, malls are the best place to do Christmas shopping in Malaysia. You can book bus tickets online and prepare for this season's fun-filled Christmas holiday.
Celebrate Christmas in Malaysia
Apart from the celebrations on Christmas eve and Christmas day, there will be various other events in Malaysia in November and December. Depending on the city, these events will be different. Celebrations will be held through art competitions, pet shows, parties, date nights, etc, to name a few.
It will be fun and memorable to visit Malaysia any time around Christmas, but it will be worth it if you can be here on D-day. So if you have been planning to visit Malaysia, Christmas 2023 is the right time. So book your online bus tickets now and enjoy the holidays!
For more information, head on to our regional page Tiket Bas Online!