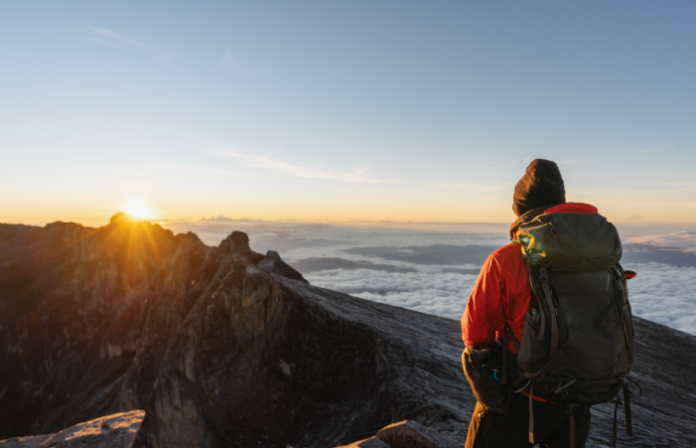 As a tropical paradise, Malaysia is famous for its sandy beaches, clear waters, vast stretches of green, and a diverse culture. It is also renowned for its nightlife, shopping destinations, parks, museums, and all sorts of attractions that will keep you on your toes at all times. From visiting Kuala Lumpur to scaling its highest peak on Borneo Island, here are 15 things to do in Malaysia that you would love:
You may like to read: Top places to visit in Malaysia
Check out the Petronas Towers in Kuala Lumpur
The top of the list of things to do in KL is a visit to these engineering marvels. The PETRONAS towers are one of the most iconic buildings in the world as they once held the title of the tallest. Their main attraction is the skywalk, which is an observation deck.
Drop by the Perdana Lake Gardens for some solitude
Book a ride on redBus from the PETRONAS to KL Hip-hop stop #15, and you will find yourself at the Perdana Botanical Gardens. Popular for its lakes and manicured gardens and cultural events, this is a must-visit destination. 
Visit Pasar Percuma for a different shopping experience
Currency isn't a thing here in this market; if you wish to barter your shoes, then maybe you can get a nice handbag for it! This will definitely go down as one of the strangest things to do in Kuala Lumpur for all visitors.
Also check: Places to take your kids to in Kuala Lumpur
Try out the delicious Nasi Kandar
A staple food in Malaysia that comes out of the Indian Tamil community, the Nasi Kandar is a rice dish made out of mixing white rice with a variety of curries, sauces or chutneys. You can pick anything from meat, seafood to even vegan curries.
Take a walk in the KL Forest Eco Park Trail
Previously called the Bukit Nanas forest reserve, this serene green space is highly sought-after in the city. Take a walk and enjoy its natural flora and fauna. To get there, take the city bus to the Hutan Simpan Bukit Nenas stop.
Chill on the Langkawi Beaches
An archipelago of over a hundred islands, the Langkawi offers some of the best coastlines in the country. When you are bored of things to do in KL, just head to the island and bask in its crystal clear waters.
Splurge in some duty-free shopping at the Langkawi Markets
While the archipelago is popular for snorkeling, diving, and water sports, it's also a top destination for shopping in the country as everything here is 100% duty-free. Satisfy your craving for some great Malay crafts, souvenirs, and bags.
Try out the night markets
One of the more interesting things to do in Kuala Lumpur is going shopping in all of its night market districts after 7 pm. You can find plenty of great goods at low prices and delicious food that are hard to come by during the day.
Explore the Island of Penang
Located off the west coast, this UNESCO world heritage site is a must-visit on your trip. The Penang attractions include everything from shopping districts to bio reserves meant for the conservation of the region's flora and fauna. 
Go on a feeding frenzy in Penang
Being the foodie capital of the country, looking for new foods is one of the best things to do in Penang. The island boasts a fusion of Chinese, Malaysian, and Indian cuisines. Worthy of mention are the food stalls and eateries at Chulia Street and the Red Garden Food Court for some inexpensive dining. 
Take a hot air balloon ride
If you happen to visit around a hot air balloon fiesta, which usually happens around Feb, don't miss out on going for a ride. The fiesta is also a major cultural Penang attractions packed with loads of fun things to do, such as creative workshops, archery, photography art, and more.
Climb Mount Kinabalu
If you take a 90-minute bus journey from Kota Kinabalu, you reach the Kinabalu National Park, where Malaysia's highest peak is located. A 2-day hike will take you to over 11,000 ft for an incredible view of the northern Borneo Island. It's easy to book a bus online from Kota Kinabalu on redBus to get here comfortably.
Watch Orangutans in Sepilok
Located in Sabah is the Sepilok Orangutan Rehabilitation Centre, which is a sanctuary for these rescued primates. Visit the Rehabilitation Centre and learn all about these fantastic creatures.
Explore the Batu Caves
Book a bus ticket from KL to the Batu Caves to explore the limestone structures and ancient shrines. The huge golden statue of the Hindu God Murugan at the entrance is an iconic picture you may have seen on the internet before.
Take a trip to the Tunku Abdul Rahman National Park
Also located in Sabah, this collection of small islands is one of the best to learn about its places to visit in Malaysia and marine ecosystems. A ferry ride to the island is fun for both the kids and the adults!
We hope you enjoy every activity in Malaysia and visit every interesting place. For visiting these mesmerizing sites, you can book an online bus ticket via redBus and have a great vacation in Malaysia.