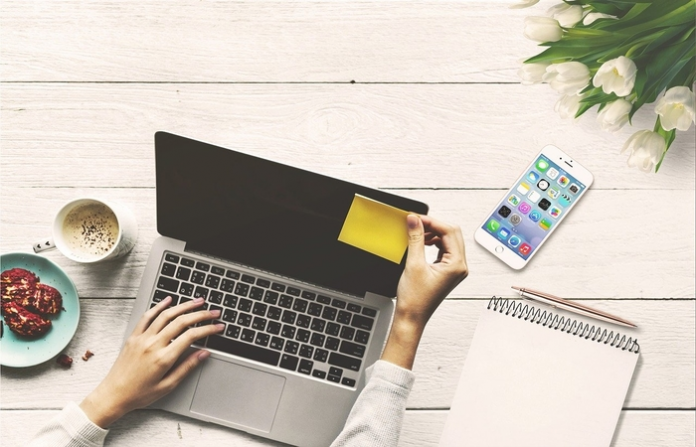 So, you've decided to take a self-quarantine and store up your house with tons of groceries, toilet papers, and other necessities! Working from home during the Coronavirus outbreak may be or may not be a desired activity for you, but the shrinking social connection and the feeling of being stuck at home does bring plenty of boredom. As we, at redBus, have also decided to take a self-quarantine and practice social distancing to control the spread of Coronavirus. We understand your struggle! And therefore, we've brought you a list of some productive and fun things to do at home during Coronavirus quarantine.
Practice a good routine
Irregularity is the first thing that comes into picture when you're in self-quarantine mode. To remain productive, you must stick to your routine and follow a healthy lifestyle. So, get up early in the morning, exercise well, dine, and sleep in time. Also, when you work from home, don't just lie down on the bed. Sit on a chair, maintaining a good posture, and take a small break whenever required.
Stay healthy, smile more
Telecommuting is one of the best options to save the spread of Coronavirus, but many times, this self-quarantine period leads to mental health issues. To save this, practice yoga or cardio exercises inside the home in the morning. Several apps will help you stay active. In addition to this, you can give up junk food and include healthy items such as cereals, pulses, fruits, and veggies in your meal. 
Craving to travel? Go on a virtual tour
For avid travelers, it's even more difficult to stay home all day. So what? One of the fun things to do at home is to go on a virtual tour of places and activities. You can watch a BBC or National Geographic show, read lonely planet guides, or read redBus blog on a variety of topics.
Discover the artist in you
Well, that's what we believe! Have people ever appreciated you for your lovely voice? Or your fashion sense? Or your way of sketching? Utilize every single moment left after you work from home to discover your artistic side and boost your skills. You can also join a class online to learn a new skill. 
Get connected with your old friends
Distance increases love, doesn't it? There are plenty of things to do with friends at home when you invite them for a get-together, but there are even more when they're not around. Write your friends 'real' letters recalling old memories; play your childhood games while having a video chat with them. This quarantine period is an opportunity for you to reconnect with the old buddies!
Spend quality time with loved ones
That's the best thing to do at home during the Coronavirus quarantine. In the hustle and bustle of everyday chores, we often forget the importance of relationships with our loved ones. Talk to your parents, spouse, and kids. Check what they are up to. Watch movies together and enjoy quality time while you can.
Watch all the LOOONG movies
From Hamlet to Lord of the Rings, think, how many movies you wanted to watch but couldn't only due to your jam-packed schedule? Now is the time! Get ready with your favorite list on Netflix, Prime, or Hotstar and start binge-watching.
Listen to inspirational podcasts
No matter how much we say to 'stay productive,' we need some inspiration to be. Work from home can be exhausting, and you may lack motivation. So, how about listening to some inspirational podcasts? From TED Talks to Changeability, you'll find dozens of podcasts to lift up your spirit. 
Learn a new language
Learning a language is one of the fun things to do at home. You can download apps like Duolingo or just enroll in an online course to learn a new language of your choice during the quarantine period.
Take good care of your skin
Working from home means not going out in the sun, not struggling with the pollution, and not bearing the dust. Good for your skin, isn't it? So, give your skin a really good care, moisturize, take a steam bath, use face masks, and yes eat healthy!
Mediate. Introspect. Analyze.
Meditation is another way to practice mental balance and maintain good mental health. Enroll for a guided meditation series, listen to nature's music, or download a meditation app. Meditation will help you introspect yourself and analyze your life's journey, so when the quarantine is over, you have a roller coaster ride to success. 
Finish reading incomplete books
Remember that Ayn Rand novel you loved but didn't get time to finish? Or the bulky history and philosophy books you had to abandon only due to lack of time? You know what, they're craving to get back in your hands! As telecommuting saves your time, finish the unfinished!
Cook what you love to eat
Have you ever thought of making that Cheesy Penne Pasta yourself? Or have you tried your hands in preparing a classic cocktail you like to relish on a moonlit evening? This quarantine, cook what you love, and enjoy while you work from home.
Pamper yourself
You might be a hardworking man trying to find a balance between family care and extended working hours or a woman comforting the whole family while also accomplishing the office work. But your work from home should never stop you from pampering yourself! Massage your feet, take a home spa, or try new fragrances!
Revisit childhood
You might have loved watching Batman, Scooby-Doo, or South Park or listening to stories of the Arabian Nights. Wouldn't Revisiting childhood and indulging in the things you loved to be one of the most fun things to do at home? Relive the child in you and collect reasons to smile.
Recommended reading: Travel Safety Precautions During Coronavirus Outbreak
We understand that telecommuting during the present Coronavirus outbreak can really test your patience. But by practicing a good routine and taking a break for your hobbies, you can conquer the situation! redBus, one of the most trusted portals for booking bus tickets online, wishes you a happy quarantine period.