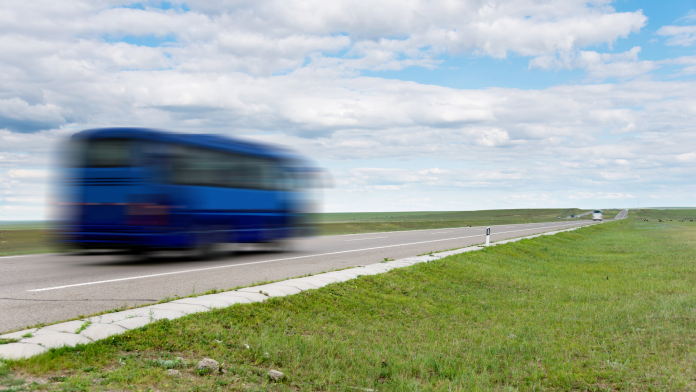 Due to the excellent condition of roads in Malaysia, many people prefer to commute via bus. With buses, one can reach quickly from one location in Malaysia to another at affordable prices. However, before you choose to travel on buses in Malaysia, you should be familiar with the best bus companies in Malaysia.
Identifying the best operators in Malaysia
One of the best ways to identify the best bus operators in Malaysia is to go online on redBus, where you can read past travellers' authentic ratings and reviews. The platform will also help you compare the various operators' offers on different routes and enable you to book bus tickets online at the best prices. So naturally, the buses that offer comfortable and good services have a higher rating and better review.
While trying to figure out which bus company is best for your journey, you should look at the offers of various buses on the route like price, amenities, etc. Unfortunately, physically visiting the counters of the operators to find this is a time-consuming task and requires a lot more effort.
While booking an online bus ticket, you can look at all the offers by different buses on any particular route on one platform. Not only that, you can use the filters feature to compare them based on various parameters. What's more, you can do so from the comfort of your house while enjoying discounts from the e-ticketing platform.
Top-rated bus operators in Malaysia
Some of the best bus companies in Malaysia as per user ratings/reviews are as follows:
Due to its exceptional bus transport services over the years, Transnasional has become a favourite of travellers in the country. It has been providing bus transport services since 2007 and is among the top 10 bus operators across Malaysia and Singapore. It offers single deck buses, double-decker, aerodynamic, and VIP coaches for passengers. Some popular cities covered by Transnasional buses are Kangar, Malacca, Kuantan, Singapore, Kuala Terengganu, and Ipoh. You can easily book a Transnasional bus ticket online on redBus.
Incorporated in 2007, Plusliner Sdn Bhd is famous as the 'King of Highway Express'. It is a subsidiary of the KTB Group and has been running since 2007. Travellers love the operator for its amenities, which includes AC, charging socket, comfortable reclining seats, entertainment, etc. Some popular places covered by this bus company are Putrajaya, Kuala Perlis, Kuantan, Mersing, Penang, Kuala Lumpur, etc.
Mayang Sari is one of the oldest bus companies still operating in the country. Established in 1993, it is among the top-rated bus companies in Malaysia. Mayang Sari Express operates more than 100 coaches (single and double-decker). Some popular places you can go to via these buses are Muar, Pontian, Batu Pahat, Kuala Lumpur, Malacca, etc. Passengers have given 4.27 stars (out of 5) to Mayang Sari Express on redBus, making it a top-rated operator.
Established in 1989, StarMart Express is one of the favourite bus companies in Malaysia. Besides serving several destinations in peninsular Malaysia, it also provides bus services to Singapore and Thailand. StarMart is known to offer recline-able seats that have a built-in massaging system. You will have the best travel experience with this company, be it local or a cross border route. Some of the popular destinations for StarMart buses are Kajang, Kuala Kangsar, Pasir Gudang, Kuala Lumpur, and Johor Bahru. With redBus, you can book StarMart online bus tickets in easy steps.
These are only a few among the many popular bus operators of Malaysia. Other top-rated names include Causeway Link, Aerobus, Cepat Ekspress, Jasa Pelangi Express, Sani United, Cosmic Express, KPB Express, etc.
So, what are you waiting for? Go online and look for the best operators on route and book bus tickets online today.
To know about online bus booking in Malay, please visit – Tiket Online Bas
You maybe interested in reading – Planning the Perfect Road Trip in Malaysia