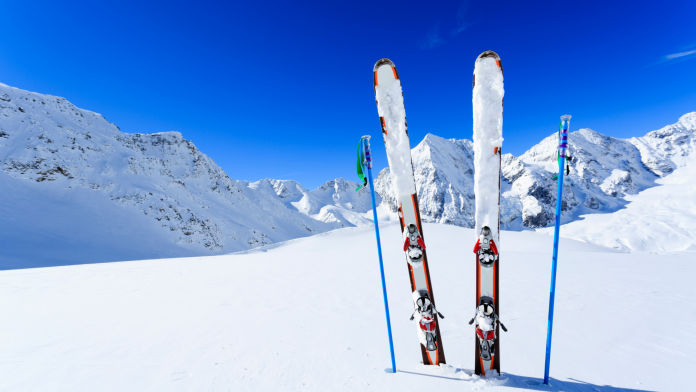 Kuala Lumpur has everything a tourist would want. From infrastructure to heritage to markets, you can experience a lot here. However, if you want to try something different, like snow in a city that does not have snowfall, you can try skiing in KL.
Skiing would be a great way to beat the heat. Some places in Kuala Lumpur (KL) offer indoor skiing and snowboarding facilities. These places are great if you plan on learning Ice skating or Ice hockey. Children can also spend quality time here and engage in recreation activities. The indoor skating rinks are perfect for beginners as well as first-timers. You can enjoy skating, skiing and figure-skating. These places also have instructors, and you can sign for a few lessons and hone your skiing skills. Others can have fun and cool off during the high temperatures.
Kuala Lumpur is home to many indoor skating rinks, offering various facilities. Some of the most popular ice skating rinks in Kuala Lumpur are –
Sunway Pyramid Ice, Sunway Pyramid- Sunway Pyramid Mall is one of the oldest in the city and dates back to 1997. The ice rink here is one of the most popular in the city. Many trainers will assist you here, and you can learn the basics of ice-skating with them. The place is usually brimming with children and adults on the weekends, so it is advisable to visit the skating rink on weekdays if you want more free space to skate.
Entry fee-The tickets are priced at an average of RM25 on weekdays and RM30 on weekends per person entry.
Blue Ice Skating Rink, 163 Retail Park- The Blue Ice skating Rink is relatively new and has opened recently. The rink is slightly smaller in size, but the bright and funky neon lights on the walls are beautiful, and you can take great aesthetic pictures here. The place also doubles up as an Ice Hockey academy and figure skating. The entry fee is affordable as well. They also have yearly membership options if you intend on skating regularly.
Entry fee- The tickets are reasonably priced at RM25 on weekdays and RM30 on holidays and weekends.
Icescape, iOi City Mall– This Olympic size ice skating rink is a hit among people in Kuala Lumpur. It is the biggest ice skating rink in Malaysia. It also has glass walls that offer a glimpse of the beautiful green exteriors. The rink is perfect for leisure skating or ice hockey. You can also take lessons if you want to improve your skating skills.
Entry fee- The tickets per person are priced at RM28 on weekdays and RM33 on weekends.
First Traxx, Selangor- It is the first indoor centre for snowboarding and skiing in Malaysia. First Traxx offers many facilities like first-class equipment, HIIT, Ski/snowboard training and private lessons. The place is also open for corporate events and private parties.
Entry fee- The entry fee per person is RM159, and you can also buy packages for groups of 6 or 12 people.
Blue Ice-skating Rink, East Mall- The newly opened East Mall in Taman Melawati also has a Blue Ice Skating Rink and is bigger and better than the one in Mont Kiara. You can head over to the skating rink for a fun-filled evening with friends and family or take up beginner classes for speed skating and figure skating. There are many restaurants around the rink where you can enjoy good food.
Entry fee- The tickets per person are priced at RM25 on weekdays and RM30 on weekends.
Apart from these, there are many places for skiing in Malaysia. It doesn't matter whether you are a seasoned ice skater or a beginner. Everyone can have fun in these places.
If you are planning a trip abroad and wish to take up skiing there, it is a great idea to practice skiing in the comfort of an indoor skiing rink in KL. You can save money as well as learn the basics. It is always better to practice before hitting the natural slopes.
If you're a tourist in Kuala Lumpur (KL) and wish to visit these fascinating indoor skiing rinks, you can take a bus from any part of the city. Buses are easy to board and are the cheapest way to reach your destination. There are several routes available to get to the famous places in the city. For example, board a bus from KL Sentral to reach East Mall. The journey is 70 minutes long. Buses are available every 15-20 minutes from KL Sentral. Likewise, To reach Sunway Pyramid, you can board a bus from Petaling Jaya, and it takes 44 minutes to reach Sunway Pyramid. You can get a bus every 20 minutes.
You can travel by bus from any part of Malaysia to Kuala Lumpur. They are the most affordable and comfortable travel mode. To save time and avoid last-minute hassles while travelling, you can book bus tickets online on redBus.
To know about online bus booking in Malay, please visit – Tiket Bas Online
You may be interested in reading – How to Find the Best Bus Companies in Malaysia