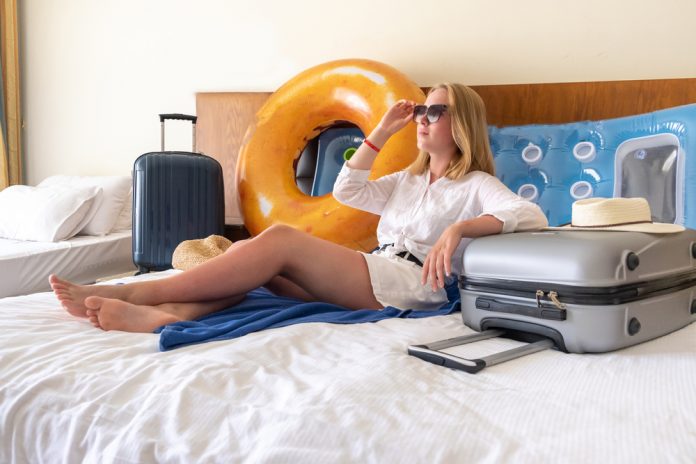 Selangor is one of the most popular tourist destinations in the city. You can visit the place with your friends and family and have a great time there on vacation. You can also plan a staycation in Selangor if you are working remotely or if you have enough time in hand. Several places can serve as ideal spots for staycations for families in Selangor. You can spend time in your hotel, visit different places, and explore the city at your own pace. If your base is Kuala Lumpur or any other Malaysian city, you can book bus tickets to Selangor on the redBus app.
If you are planning to visit Selangor you have multiple options. First, you can check out the top stays in Selangor online and pick one that fits your budget and requirements. Then, once you book your stay, you can book an online bus ticket in advance using the redBus app and make the most of your trip.
Top Stays For Your Staycation in Selangor
You must check the top stays in Selangor and research before making your final decision. There are different options for staycations for families in Selangor and a different set of options for solo travelers. However, some of the options are suitable for both categories. Let's have a look at some of the top stays in Selangor:
New World Petaling Jaya Hotel
This stay offers phenomenal services, and the staff is amiable and supportive. Set up against a beautiful background, the view from the hotel is panoramic. There is a rooftop restaurant, a beautiful bar counter, and an infinity pool for the guests. Also, you can witness the beautiful skyline from the hotel.

Sheraton Petaling Jaya Hotel
This is the best option if you want luxury accommodation for your staycation in Selangor. With excellent buffet services; this hotel is your gateway to the best of Malaysian cuisine. Also, you can rejuvenate yourself and end your day at the infinity pool on the rooftop.

Avani Sepang Goldcoast Resort
If you love staying by the water and the panoramic sea view, this overwater villa will be the best choice. With an aerial view of a palm tree , the resort is nestled in the Goldcoast beach. So, you can indulge in different water sports and enjoy your staycation with beautiful sunset evenings by the beach with the vibe of a Maldivian resort.

Cyberview Resort & Spa
Nestled between several palm trees and tropical gardens, Cyberview resort and spa is a boutique resort spread across 28.8 acres of land. You can enjoy surreal views from this place. If you are someone who likes to have a relaxing spa, Cyberview resort and spa will have you covered during your staycation in Selangor.
Things to do in Selangor
Selangor is a beautiful place, and you should try your best to make the most of your staycation. There are multiple tourist destinations in and around Selangor. You can book a bus online ticket to Selangor and explore some of the cities around. We have listed some of the top things you can do in Selangor:
Enjoy the adventurous rides at the Sunway Lagoon Theme Park: If you travel to Selangor with your family, you cannot afford to miss the magic of Sunway Lagoon Theme Park. It has some of the most fantastic water slides, and you can also witness some animals and birds here.
Witness the beautiful architecture of Sultan Salahuddin Abdul Aziz Masjid: The mosque has a dome combining blue and silver colours, and the place is exquisite. The mosque is situated in Shah Alam, and can be reached by bus. The mosque has some beautiful calligraphies on the wall, worth a visit.
Enjoy flora and fauna at the Negara Zoo: If you want to enjoy a view of beautiful pink flamingos, you must visit the zoo. This zoo has about 476 animals, making it ideal for a family visit.
Visit the Historic Batu Caves Temple: This temple is the home to Lord Muruga and is vibrant and colourful. The limestone caves are a popular attraction amongst tourists all across the globe majorly to witness their historical beauty.
Takeaway
Selangor is the ideal destination for solo travellers, group travellers, couples and families looking for a fun-filled staycation. There are multiple lavish and comfortable stays here. You can also explore Selangor and enjoy different activities on weekends. And the best part is that Selangor offers good bus connectivity, and you can book bus tickets online to reach here from Kuala Lumpur or other cities in Malaysia.
If a workation is something that you are looking forward to, check out our detailed guide on the top workation spots in Malaysia.
For more information on bus booking in Malaysia in Malay, please visit: tiket bas online!