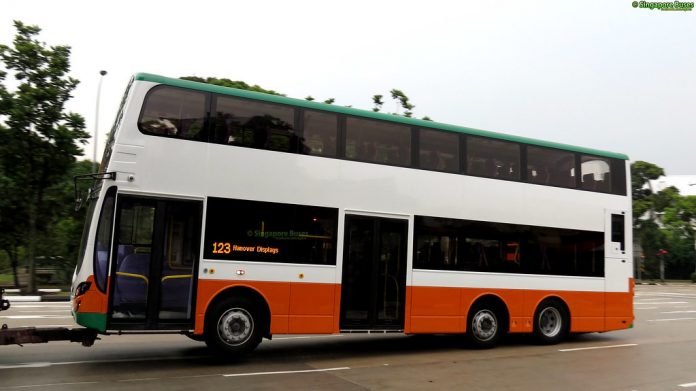 The hassle of booking bus tickets online is reduced to a large extent with redBus. Online bus booking in Malaysia has never been easier using either the redBus application or the redBus website. redBus offers a wide range of bus type, allowing the traveler to create a travel experience catering to their specific needs. 
There are a variety of bus types to choose from as well. In order to select the type of bus, you will need to know a little bit about the different types of bus options available. redBus allows travelers to search for the particular bus they desire to travel in with ease and allows them to choose between various operators. The process of how these bus types can be chosen, through simple means of filters, will also be given below.
Standard 
Standard buses are usually the best option while traveling on a budget. Though these buses are not the most well equipped to provide its travelers with luxurious travel experience, they are efficient and cost-effective. These buses do not, however, have a large amount of space. This thus creates a restriction on the number of people who can travel along with you and the amount of luggage you can bring along. 
Executive
Executive buses allow a traveler to experience the best of both worlds, being cost-effective as well as providing a comfortable, luxurious, and secure journey. 
They come equipped with AC as well as ample legroom, saving taller people the usual discomfort of sitting on a bus. With reclinable seats and televisions at the back of each seat, these buses provide passengers with entertainment as well as an opportunity to sleep and rest through the journey easily. These buses also come equipped with emergency exits and first aid kits. These buses generally have a 2+1 seating arrangement. 
Business 
When choosing a business coach, you can expect all sorts of facilities that make a person's life with a strict work schedule easier during their journey. These buses offer facilities like strong WiFi and power outlets, allowing people to charge their cells, laptops, and other devices easily. Usually, entertainment provisions like televisions are also set in place for when passengers are done with their work. Depending on the operator, there may also be meal boxes or snacks and water bottles provided. These buses thus allow people to enjoy their journey as well as complete their work efficiently.
Economy 
Economy buses are ideal for people looking for a comfortable travel experience while also adhering to a budget. These buses don't have a lot of legroom, thus making it inconvenient for taller passengers. They are, however, perfect for traveling short distances. They may or may not be equipped with air conditioning depending on passenger choice as well as the operator and have open windows. Economic buses are not ideal for passengers who are planning on traveling with children due to the lack of space and entertainment facilities. These buses are generally not ideal for overnight journeys and have simple push back seats. The seating arrangement is generally a 3+2 format.
Double-decker bus
Decreasing carbon footprint by allowing more people to travel on one bus, these buses are friendly both to the environment as well as your pocket. They have two levels of seating, which are connected to each other with a small staircase. This also allows passengers to travel comfortably while maintaining their own as well as other's personal space. 
These buses facilitate a good amount of legroom with widows having blinds to block out sunlight and ensure a satisfactory journey. The seats are well-cushioned and comfortable. Depending on the operator, other amenities may be provided onboard.
Super VIP buses 
Super VIP buses come with the promise of providing its passengers with the utmost level of comfort and luxury, having a vast selection of amenities. These buses have posh as well as cozy reclining seats. Blinds and curtains are also set in place to promote passenger privacy and ensure the highest comfort level throughout the journey. The buses also provide a selection of movies as well as music to select from, taking into account the passenger's entertainment needs. Seats are equipped with footrests, and blankets and pillows are also provided. 
These buses are also well equipped with seat covers. These buses are thus fit for passengers who plan to travel a larger distance and are also more convenient to travel in with children. Depending on the operator, other amenities may also be available. Most SVIP buses offer WiFi facilities that passengers can connect to through a specific application that you will need to install on your cell phone. 
Choosing the bus type you prefer is easy using the filters option on redBus. This option is located on the right-hand sight of the page showing the various available buses. On searching for your preferred bus type, the various operators providing it will also be displayed. This process thus takes not more than a few minutes. Depending on the bus type as well as on the operator, the prices may vary. The prices can also be filtered in order to cater to the passenger's desires.
Both the redBus application, as well as the website, are user friendly, allowing customers to search for their particular needs easily. 
Enjoy an efficient and satisfactory ticket booking experience!