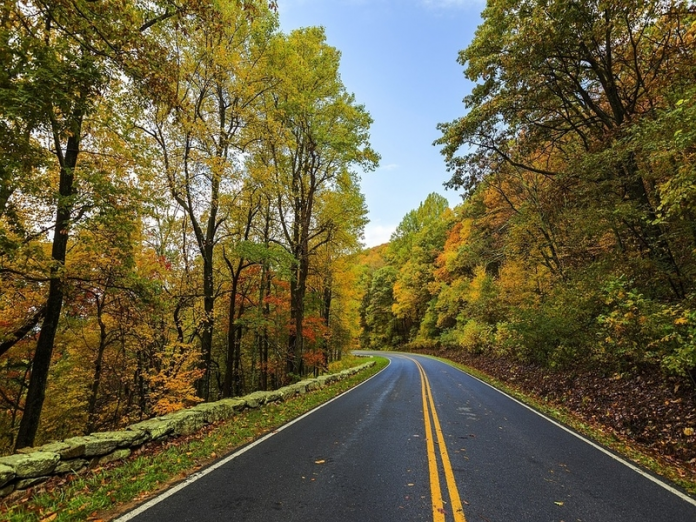 Bus Routes in Malaysia not just take you from one place to another but helps you discover some of the precious gems of the country. Malaysia is a potpourri of global cultures, architectural wonders, and natural sights. From lush national parks and sandy beaches to iconic skyscrapers and traditional wet markets, the country runs the gamut of sights to see.
Buses are by far the most popular way to travel in Malaysia. Malaysia's terrain is such that some towns and areas can be accessed only by road. There are several popular routes to take in Malaysia, especially when the country has lifted movement control orders, and local tourism in Malaysia is back, with each offering its own set of sights, sounds, and natural beauty.
There are the most popular bus routes in Malaysia that you should consider taking post-lockdown without further ado.
Malaysia Bus Routes #1: Kuala Lumpur to Singapore
Kuala Lumpur is the capital of Malaysia and home to the iconic Petronas Twin Towers. Historic monuments stand shoulder to shoulder with street markets teeming with life. Singapore shares a border with Malaysia and is often frequented by both Malaysians and international travelers. The route between KL and Singapore is gorgeous, with lush forests giving way to agricultural fields and quaint villages. 
Places to visit along this route are:
Berjaya Times Square
Bandar Utama
Golden Mile Tower
Boonlay Shopping Center
Novena Square
Golden Mile Complex
Malaysia Bus Routes #2: Kuala Lumpur to Penang
Kuala Lumpur attracts travelers for shopping and enjoying street food, among other reasons. Street food hawkers and Kopitiam (coffee shops) prepare you for a day of shopping and bargain-hunting. Penang is a historically and culturally significant city that boasts a mix of Eastern cultures in its architecture and daily workings. The distance between Kuala Lumpur and Penang is 355 kilometers.
Places to visit along this route are:
Hentian Duta
Chinatown
Berjaya Times Square
Butterworth
George Town
Malaysia Bus Routes #3: KLIA2 to Klang
Kuala Lumpur International Airport Terminal 2 is one of the major ports of entry in Malaysia and is therefore well-connected to different parts of the country by road. The Royal Town of Klang is home to the Istana Alam Shah and Kuan Im Teng Klang, a temple that is more than 100 years old. The distance by road from KLIA2 to Klang is only around 55 kilometers. 
Places to visit along this route include:
Trick Art Museum
Little India
SnoWalk City
Sultan Abdul Aziz Royal Gallery
Malaysia Bus Routes #4: Kuala Lumpur to Melaka (Malacca)
Malacca is referred to as Malaysia's unofficial historical capital. It has a colonial past that is most predominantly remembered in the well-preserved town center in Malacca City. The world-renowned Peranakan culture stems from Malacca, and although today the state is highly modernized, one can still see glimpses of age-old tradition. Malacca is 145 kilometers away from Kuala Lumpur by road.
Places to visit along KL to Melaka route are:
A'Famosa Fort
Jonker Street
Christ Church
St. Paul's Church
Melaka Sultanate Palace
Malaysia Bus Routes #5: KLIA to Genting Highlands
KLIA connects international travelers to several parts of Malaysia, including Genting Highlands. This hill resort-town is very popular among locals, Singaporeans, and tourists from all over the world. The City of Entertainment is home to restaurants, amusement parks, and hotels to stay at during your trip. The route from KLIA to Genting Highlands is around 115 kilometers and is very scenic, so keep your camera ready.
Places to visit along this route include:
Skytropolis
Ripley's Believe it or Not! Odditorium
Batu Caves
Awana Genting Highlands Golf and Country Resort
Resort World Genting
Malaysia Bus Routes #6: Kelantan to Ipoh
Kelantan is known to many as the Cradle of Malay Culture because of its rooted tradition and customs. It has seen heavy influences from Thai and British settlers over the years, before becoming a part of Malaysia in 1957. The state is very popular for Batik and other forms of handicrafts that are traditionally Malaysian. Ipoh is a city in Perak that is better known for being the gateway to the Cameron Highlands. The distance between Kelantan and Ipoh is 341 kilometers by road.
Places to visit along this route include:
Kota Bharu
Pasir Mas
Kuala Krai
Tanah Merah
Gua Musang
Tumpat
Pasir Puteh
Malaysia Bus Routes #7: Cameron Highlands to Johor Bahru
Cameron Highlands is one of the more popular highland retreats in Malaysia. It is best known for the tea plantations, strawberry farms, and countless jungle trails starting points of the adventure. Johor Bahru is the capital of Johor and connects to Singapore across the Straits of Johor. It is fondly called JB and is one of the state's biggest and most populous cities. The distance between the Cameron Highlands and Johor Bahru is 542 kilometers.
Places to visit along this route are:
Selangor
Putrajaya
Batu Pahat
Malacca
Malaysia Bus Routes #8: Seremban to Singapore
Despite not being a popular tourist destination, Seremban has plenty to show to those interested in offbeat attractions. The city is most frequented for the fresh seafood it serves up but also hs a fair share of shopping malls and Minangkabau architecture. It has several cultural and historical attractions. Singapore is 291 kilometers away from Seremban by road, and most major MY bus operators cover this route.
Places to visit along Seremban to Singapore route include:
Bukit Jalil
Bandar Seri Putra
Gunung Datuk Recreational Forest
Johor Larkin
Little India Singapore
Malaysia Bus Routes #9: Genting Highlands to Berjaya Times Square
Berjaya Times Square is Kuala Lumpur's most popular destination for shopping, dining, and entertainment. The 48-story building also features a hotel, indoor amusement park, and shopping center. It is in the heart of Kuala Lumpur and is frequently visited by both locals and international travelers. The distance between Genting Highlands and Berjaya Times Square is 55 kilometers by road. If you're traveling to and fro with family, you might want to consider booking an express bus to facilitate your journey. 
Places to visit along this route are:
Awana SkyWay
Sungai Tua Recreational Forest
Batu Caves
Dataran Merdeka
Petaling Street Market
Malaysia Bus Routes #10: KLIA to Johor Bahru
Johor Bahru is very popular among naturalists and nature-lovers looking to spend some time away from the city. Some travelers choose to go there directly from KLIA without making a stop in the capital city. The distance between KLIA and Johor Bahru is 321 kilometers.
Places to visit along this route are:
Port Dickson
Seremban
Malacca
Universiti Teknologi Malaysia
Use the redBus app or website to check the bus schedule for your chosen route even hours before you leave. Make your bus booking online and experience stellar customer service with redBus.