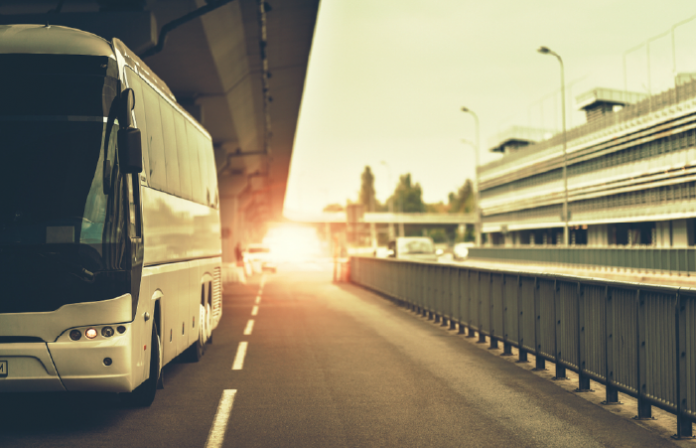 Malaysia is one of the most popular countries in Southeast Asia. People come to Malaysia and travel via buses by booking bus tickets in advance. redBus is one such application where you can easily book bus tickets online. Malaysia is a country that is also known for its eternal beauty. This beauty makes it one of the most popular tourist destinations in the world. The capital city of Kuala Lumpur experiences the maximum traffic when it comes to the number of tourists. A lot of people use public transit to reach the city from the airport.
You can also book your bus tickets from Kuala Lumpur to any other part of the island country. Malaysia is known to be rich in culture and ethics. These factors attract a lot of tourists from all parts of the world, making e transit and public transit an important point of discussion as tourists come to explore the place, and they should have some options handy when it comes to traveling from one place to another conveniently as well as economically.
Popular Bus Service Providers in Malaysia
Buses are the most widely used public transit options available within the country. The bus ticket booking can be made both online and offline. The entire bus booking process has become smoother because it has shifted online. You can now conveniently book bus tickets online in case you want to travel within the country. Alternatively, bus tickets can also be booked offline from your nearby bus stop, but it is a cumbersome process, and it eats away a lot of your time. Therefore, you must make the bus ticket booking using the redBus app. Some of the popular bus service providers in Malaysia are:
Transnasional: It is one of the finest operators in the business. Transnasional promotes e transit. You can easily book bus tickets to a Transnasional bus to use the redBus app for bus booking. About 60 million people use these buses every day. You have a huge number of amenities present on this bus.
Mayang Sari Express:  This is one of the oldest players in the Malaysian public transit business. People believe these buses to be reliable as they have built their reputation by always being on time and providing the best in class services.
StarMart Express: A lot of people book bus tickets of StarMart Express as they provide the best in class services. They have a huge fleet size, which makes them accessible by a larger crowd.
A lot of other players like Plusliner, CEPAT Express, Aerobus, Causeway Link, Cosmic Express, etc. also dominate the market. Each bus has something different to offer. You can check out all these buses while you make a bus booking using the redBus app.
Traits of reliable bus services in Malaysia
Buses can be chosen based on different parameters. While booking bus tickets online, you take all the steps to check the reliability of the buses. Various factors can be used to measure the degree of reliability of a particular bus service provider while booking the bus tickets using the redBus app. Some of these traits are:
Huge fleet size: A bus service provider would expand his fleet in case things are going in favor of him. If people opt for its services often, it makes sense to expand. While booking your bus tickets using the redBus app, you can check the number of buses they have as a part of their fleet.
GPS Tracking: A lot of operators who are a part of the redBus family provide the facility of GPS tracking. This brings in an element of safety while you choose bus ticket booking from redBus. You can track your bus before arrival. You can then share the GPS tracking id of the bus with your friends and family so that you feel safe.
Variety of options: A bus operator should be considered reliable only if it considers all its passengers' requirements. This translates to having different variants of buses so that the passengers can make a choice based on the amenities available, the luxury provided, or the budget they have. A reliable bus service will make sure that it has both air-conditioned and non-air-conditioned buses to serve the customer's different needs. You can easily check out all the variants and book the bus tickets online for your preferred bus variant using the redBus app.
Customer Service: A reliable bus service provider will make sure that it has an efficient and effective customer care mechanism in place. Bus operators should make sure that they provide 24X7 customer services so that the passengers can reach out to them anytime throughout the day. Also, these customer service staff members should provide the passenger with a proper redressal to their problems.
Punctuality: the buses run by reliable bus operators are always on time. Punctuality is a very important aspect when it comes to building reliability. Passengers want to reach their destinations on time. Therefore, a bus from a reliable bus service operator will always be on time.
Follows safety guidelines religiously: In the wake of the COVID-19 pandemic, it has become mandatory for these bus service providers to check if all the safety guidelines are being implemented in their buses. While booking bus tickets using the redBus app, you can check the safety measures which are being followed by the buses. A reliable bus provider will make sure that it does not allow anyone without a mask to board the bus. The provider will also make the necessary arrangement for conducting thermal checks for all the passengers before boarding the bus. A reliable provider keeps its customers at the topmost level of priority. To keep its customers safe, such a provider will make sure that all of his buses are thoroughly being disinfected after every trip to contain the virus's spread.
There are several traits you can bring into consideration while you book tickets online. Make sure that you check these factors while making the booking.