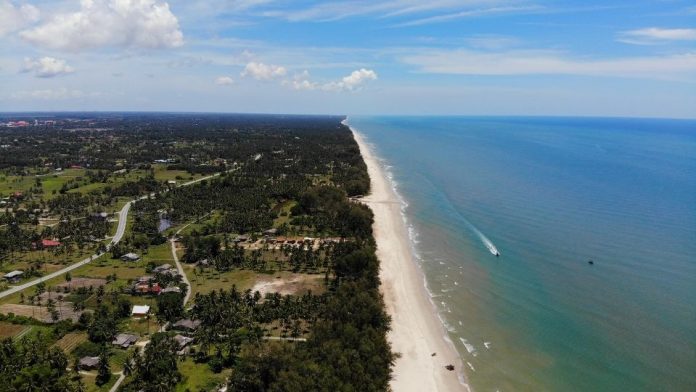 Malaysia offers its tourists many different places to explore. From pristine beaches to rainforests, Buddhist temples to churches and mosques, the bustling cities and skyscrapers, this country has everything and is an amalgamation of various cultures. It's a cosmopolitan country with people from different cultures coexisting with each other. To boost tourism in places that have much to offer but aren't popular, the government is taking steps to make them accessible to tourists. One of these includes a new heritage trail in Kelantan to promote Kelantan tourism. 
Kelantan is an area with 95% Malay population and native influence on culture and arts. The place is known to have kept the Malay culture thriving and has kept many traditions alive like batik, kite flying and songket weaving. 
Heritage Trail
Kelantan has 15 major tourist destinations that are classified into attractions and products. Each of these places has a history, culture and heritage that set them apart from others. These tourist destinations are now under the Jejak Warisan Bachok, the literal translates of which is Bachok heritage trail. 
The destinations cover various interests such as arts and society, handicrafts, Islamic history and architecture. The interesting places under product are: 
Jelawat state constituency women development centre
SENDI studio and gallery
Kota pengkalan Datu
Kubang Telaga home stay
Akademi Nik Rashiddin
Atap Singgora small and medium industry
There are many beautiful and serene beaches in Kelantan. Tourists can spend their day reading a book at the beach or exploring shacks and local shops. As part of the heritage trail, destinations to visit under tourist places are: 
Pantai Kemasin 
Pantai Melawi 
Pengkalan Petah 
Pantai Irama 
British Fort 
Pantai Senok 
Popular Things to Add to Your Kelantan Tourism Itinerary
Kelantan is a haven for travellers thanks to the beautiful beaches, stunning architecture, temples, fishing villages and forests. It is culturally different from the rest of the country and has a lifestyle of its own. 
Kelantan is a hit among archaeologists and historians. Wat Photivihan is one of the most popular Buddhist temples in the city and attracts many tourists. Visitors also throng to the Princess Cave Pulai. One has to climb a total of 150 steps to reach the caves. Tourists can get a nice view of the neighbouring village from the top. The caves have shrines similar to the Chinese style.
Istana Jahar attracts tourists and many photographers visit the place to capture beautiful shots. It is a former palace that has been turned into a museum. Apart from its distinct architecture, the museum houses many ceremonial robes, monuments and decorations that represent the Royal culture. 
For the adventure junkies, a day trip at the Taman Negara Park is a must-try. Here, one can closely experience nature and interact with the tribal folks of the jungle. There are many activities that the tourists can add like bird watching, fish feeding, fishing, exploring caves, canopy walking, rapid shooting, etc., to their Kelantan tourism itinerary.
Read more here – Popular Things To Do in Kelantan
Art and Craft in Kelantan
Kelantan has many artisans that are skilled in making diverse artefacts. Tourists can visit the local factories like Batik, kite making and silver making centres to observe the craft closely. 
The Handicraft Village and craft museum is a must-visit and one can find some lovely souvenirs. The artisans are extremely proud of their culture and take great pride in talking about it with visitors. A trip to the Handicraft Village can be very educational and informative. This is a must-visit and should be a part of every Kelantan tourism itinerary. 
How to Reach Kelantan
International tourists can take a flight to Kuala Lumpur. Almost all major countries are connected to Kuala Lumpur by flight. From Kuala Lumpur, tourists can travel to Kelantan by various modes, the best and most affordable being the bus. 
Buses are available from Kuala Lumpur and cost an average of $15. There are around 13 buses every day between Kuala Lumpur and Kelantan. The first bus departs at 9:30 AM and the last bus leaves at 10:00 PM. The distance between the two cities is 435 km and the journey is approximately 6 hours long. You can easily book a bus online ticket using the redBus website/app and enjoy various discounts and offers on your bookings. 
So, what are you waiting for? Book your bus tickets online on redBus today to explore the best of Kelantan.
To know about booking bus tickets in Malay, please visit – Online Tiket Bas