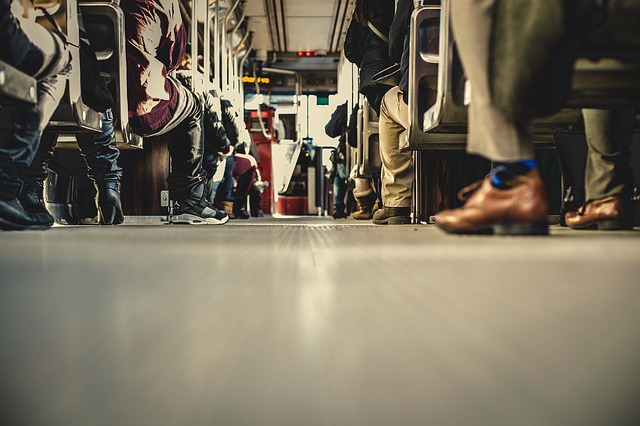 Malaysia experienced a tough time due to the COVID-19 pandemic, just like the rest of the world. The travel services were suspended under various MCOs (Movement Control Orders). More than 80% of COVID patients have recovered in Malaysia to date, and things return to normal. The Malaysian government has also allowed interstate travel under strict restrictions in various locations in Malaysia. The CMCO (Conditional Movement Control Order) will end in many states as of 6th December. Inter-state transportation services are to be allowed in many more states of Malaysia, excluding some states which come under the EMCO (Enhanced Movement Control Order).
Passengers can now travel in green zones without any restrictions via green travel bubble buses. The Ministry of Tourism, Arts, and Culture (MOTAC) had announced on 23rd November that all the buses marked under the "green travel bubble" are allowed to operate at their maximum capacity. You also won't be requiring any police permit to travel in green zones. The green zones in Malaysia where 'green travel buses' will be available are Kuantan, Pekan, Kuala Terengganu, Tampin, Pasir Puteh, Pendang, Yan, Rompin, Bachok, etc. The major states which have green zones are Pahang, Terengganu, Kelantan, Kedah, etc. 
Green zones are those zones that do not have a single active Covid-19 case. All the cities which have more than 40 COVID cases have been marked as red zones. Buses are a major form of transportation in Malaysia and are now returning to their normal routine. Malaysian minister Datuk Seri Nancy Shukri informed via a press conference that full capacity in tourist buses in green zones. However, the 'Green Travel Bubble' buses will remain within their bio-bubble and will not halt at locations in red zones. 
The NCS (National Security Council) of Malaysia also released a standard operating procedure for travel bubble and informed that families can travel now from one green zone to another without any police permit. If you travel from one green zone to another but are crossing a red zone, you will have to obtain the police permit. Families can easily access the permit from the police station, official website, or with the help of travel agencies registered under MOTAC.
People residing in red zones still have to obtain police permission for travelling to various locations in Malaysia. The Malaysian government takes the 'Green Travel Bubble' initiative to revive the local tourism industry. We had seen many instances where various state governments had taken initiatives to revive the local tourism like 'Melakan Visit Melaka Packages 2020' launched by the Melaka state government. Since the tourist buses in green zones are allowed to use their maximum seating capacity, it will encourage staycations.
Senior minister Ismail Sabri Yaakob also informed that the roadblocks would be removed from the locations which are not under CMCO or EMCO on 7th December. However, the police will ensure strict compliance with the standard operating procedure. Some parts where the travel restriction will not be eased are Kuala Lumpur, Sabah, Selangor, etc. The EMCO in these places is extended till 20th December. According to reports, the country will suffer a loss of RM 300 million each day if CMCO is extended. The Malaysian government has also eased the travel restrictions carefully only in such locations where COVID cases are null. 
The covid-19 pandemic has also taught us to respect the environment more than ever. You can now spend environmentally friendly holidays in your own country via green travel bubble buses. All the buses travelling under the 'green travel bubble' will be available to passengers frequently. Buses travelling in green zones will also take measures to ensure eco-friendly travel. You can check the Malaysian government websites to know more about the green & red zones in Malaysia.
The Malaysian ministers & the NCS both emphasised reviving the local tourism by starting conveyance services in cities with active COVID cases. The green travel buses will also adhere to the state guidelines and inform the authorities if they are crossing a red zone. The buses will also be sanitised at proper intervals to ensure the safety of passengers. However, the social distancing norms in green travel buses will not be followed as the locations in which they are operating have no COVID cases. Go on your green vacations now!