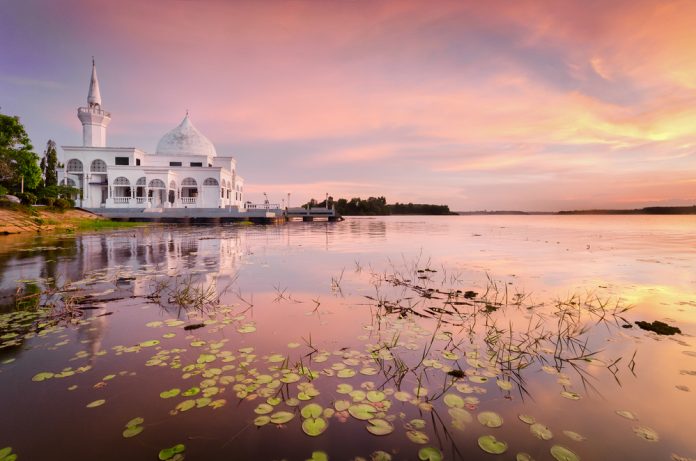 Just when Malaysia tourism was ambitiously proceeding with its 30 million international visitors' goal through its' Visit Truly Asia Malaysia 2020' campaign, COVID-19 hit the country. Everything came to a standstill. Every movement halted except the essential ones. The country estimated a USD 10.5 billion loss in tourism revenue. 
But now, with the relaxation in lockdown restrictions, Malaysia is looking to revive its tourism. Datuk Musa Yusof, Director General, Tourism Malaysia announced that the country would start its domestic and regional travel by creating travel bubbles with neighbouring ASEAN countries like Singapore, Indonesia, Brunei, and Thailand. 
The tourism department has made a three-stage roadmap to recover tourism and travel within the country. In the first stage, Malaysia tourism will organize social media promotions and boost its 'Cuti-Cuti Malaysia' and 'Malaysia Truly Asia' campaigns to promote local tourism. 
The second stage, that is, the mid-term recovery plan is about coming together online with companies to encourage further domestic and cross border travel in the country. The government plans on launching some e-travel platforms that will target incentives, exhibitions, etc., for the travel industry. 
The third stage focuses on smart tourism by pushing marketing and promotion activities online. This can be termed an "over time" or long-term process/plan. Tourism digitalization will be promoted through big data analytics. The tour operators' and guides' capacity and capability will be multiplied along with market diversification.
The local tourism activities are rising in areas like Kelantan. The demand for Kelantan travel is once again going up. People are opting for domestic travel more than international due to safety concerns. In a survey on domestic travel in Malaysia after the Movement Control Order (MCO), conducted in April 2020, it was reported that 63.9% of people plan to travel locally with their family and friends. Another 32.1% of respondents plan on attempting domestic travels within one month of the end of MCO. 
With the opening of interstate travel in Malaysia following the Recovery Movement Control Order (RMCO), travellers are now able to visit the beautiful sites of Malaysia. The government has resumed a range of businesses like spas, cinemas, public swimming, wellness and massage centres, private pools, etc. On a Kelantan trip, visitors will be able to enjoy family entertainment services like karaoke centres, kids' gymnasiums, indoor funfairs, edutainment centres, game arcades, etc. 
Visitors can book a safety bus to Kelantan online for travel purposes. There are various tours and travel services that are offering online tickets for a bus from KL to Kelantan. These buses will be equipped with the required amenities and will follow all the necessary coronavirus safety guidelines, which include:
Compulsory mask-wearing by everyone.
Provision of hand sanitizers.
Fumigation of buses before and after every ride.
Thermal screening of the staff.
Hold on the provision of blanket/linen.
All these steps will ensure curbing the spread of potential infection to travellers during the road trip. Passengers can also book a direct boarding pass to avoid standing in queues at bus terminals. This move will help keep the social distancing measures in practice during the boarding time. A Kelantan bus that comes with these guidelines and practices in place can be booked through various bus operators online. redBus is one such bus operator that is providing a safe yet affordable Kelantan bus ticketing service to its customers.  
The travel community in the country warmly received these steps by the government to revive local tourism in Malaysia. Since the lockdown, many tours and travel operators have suffered a massive loss in business. Travellers were forced to stay at home for months in a row which led to extreme boredom and an itch for travel. 
Now, with the re-opening of local tourism in the country, both travellers and tour operators are happy and positively looking forward to new travel opportunities. Places like Kelantan which is famous for its architecture, historical places, jungle, beaches, natural havens, rustic fishing villages, temples, paddy fields, and much more is quickly seeing a heightened number of tourists in the town. The booking of the Kelantan tour among travellers is rising, which shows a hopeful future for the travel industry of this place.