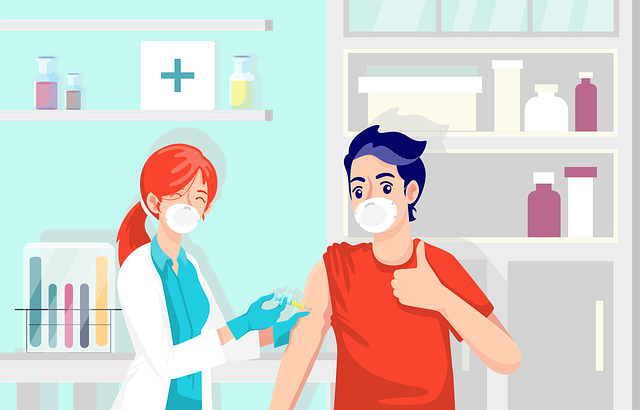 Due to the covid pandemic, restrictions were imposed all over the world. In Malaysia, MCO (Movement Control Order) came into effect when the covid cases started increasing. The government issued Standard Operating Procedure or SOP in Malaysia, which everyone had to abide by. People could not freely travel, and businesses could not continue the way they did pre-covid. 
Over 20,49,000 people have tested covid positive in the country, and more than 17,80,000 patients have recovered to date. As cases are reducing and more people are getting vaccinated, lockdown measures are being removed in a phased manner through the National Recovery Plan (NRP). The government has announced SOPs in Malaysia for fully vaccinated people. These guidelines keep changing depending on the situation and have to be followed strictly.
SOP for Fully Vaccinated Malaysians
If you are fully vaccinated in Malaysia, you will be eligible for many perks. The latest SOP in Malaysia for fully vaccinated individuals are as follows:
Dine-in is allowed at restaurants and F&B outlets. Restaurants can open from 6 am to 12 am.
If all people travelling in a vehicle are fully vaccinated, then they can travel with 100% capacity. Interdistrict and Interstate travel bans are still active. The travel ban does not apply to long-distance couples and parents who want to visit their children (under 18 years). They have to get permission to travel from PDRM, though. Interdistrict travel is allowed in Phase 2 states.
Non-contact, individual sports and recreational activities in outdoor places are allowed from 6 am to 10 pm, provided the social distance is maintained. It includes exercises, jogging, taichi, cycling, hiking, and more.
Indoor sports and recreational activities are permitted under supervision. 
Night and weekend markets are permitted to operate.
Camping and picnics are allowed.
Cinema theatres can operate with 50% capacity.
Many businesses are allowed to operate like hair salons, furniture stores, jewellery stores, clothes and fashion stores, car wash, etc. More businesses can open under Phase 2 states. You can check the full list of permitted sectors in different Phases on the official government website.
Travel to Langkawi is allowed. 
Hotel and homestays are allowed for people in phase 2 states.
When will I be considered fully vaccinated in Malaysia?
To be identified as fully vaccinated, you must have received both doses of Pfizer, AstraZeneca, or Sinovac vaccines. Also, 14 days should have passed after receiving the second dose of the vaccine to be identified as fully vaccinated. For single-dose vaccines like Johnson & Johnson and CanSino, 28 days must have passed after the vaccine to be identified as fully vaccinated.
SOP in Malaysia for vaccinated people is subject to change based on the government's decision. You can check the latest guidelines on the government's official websites.
As fully vaccinated people can now travel to certain places in Malaysia, booking bus tickets online to travel safely with minimum physical contact is advised. You can easily book bus tickets online on redBus. 
To know about online bus booking in Malay, visit : Tiket bas online
You may be interested in reading – Covid-19 Vaccine in Malaysia