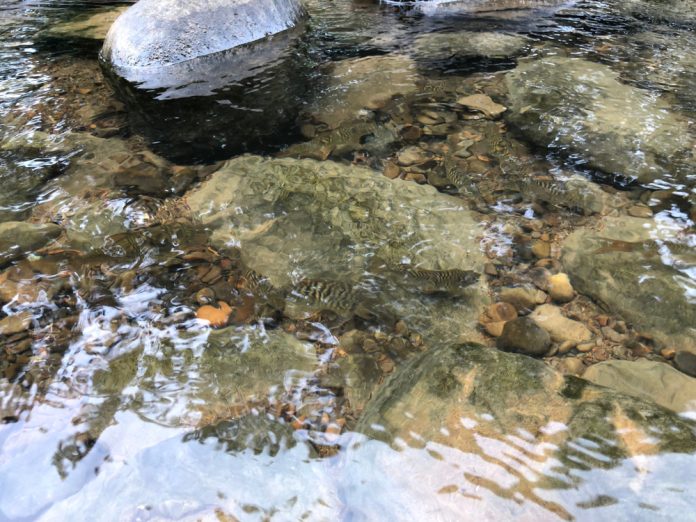 Malaysia is a blend of many different cultures. There are several towns here that have historical, cultural and heritage significance. The country is known for its towering skyscrapers, beaches, rainforests and cuisine. Underneath all this, there is this quaint town that not many know of, Kimanis.
Located 45 kilometres south of Kota Kinabalu, Kimanis is a town that was once a trading base for Borneo's American trading company, which later came under the British's control. Though Kimanis is famous for the Sabah oil and gas terminal, built by the national oil company Petronas, it is also home to some of the most beautiful beaches and mountains. You can book Kimanis bus online tickets from Kuala Lumpur.
If you want to spend time in an off-beat destination, Kimanis should be on your list of places to visit. It is the breath of fresh air you are looking for.
Popular Destinations in Kimanis
Mentioned below are some of the most popular tourist destinations in and around Kimanis waiting to be explored –
Borneo Cultural Village
You must visit the Borneo Cultural Village to learn about the lives of the locals and their culture. This village houses close to 7 different ethnic communities. Many travel agencies offer half-day tours to this place for people to explore.
The locals cook delicious traditional meals, and visitors can enjoy folk performances. Tourists can take part in traditional games and explore the historic Brunei house.
Borneo Golf and Country Club
The resort boasts of an 18 hole Golf course and is situated on the South China Sea. The resort offers many amenities like a clubhouse, swimming pool, golf shop, driving range, karaoke, billiards, etc. This scenic resort is a welcome change for those looking at spending some time in a serene place surrounded by lush greenery.
Mount Kinabalu National Park
For nature lovers, Mount Kinabalu National park is heaven with the rarest species of flora and fauna. UNESCO granted the park World Heritage site status in December 2000, and it is hailed as one of the most significant biological sites in the world. For mountain climbers, a private company offers climbing guides and accommodation.
Sapi Island
Sapi Island is the perfect place to unwind and relax while enjoying the pristine blue beaches and white sands. One of the major attractions at Sapi Island is the Coral Flyer, the world's longest zip line. There are many water sport activities, like swimming, scuba diving, snorkeling etc. One can easily spot turtles and fishes in the sea.
The Island is home to monitor lizards that are over 2 meters long. There are several secluded beaches that not many tourists visit. There's also a secret cliff that offers the most mesmerizing views of the beach and the rainforests.
To reach Sapi Island, you have to travel by boat from Kota Kinabalu city, which is near Kimanis. There are three ferry terminals here, Sutera Harbor Marina Jetty, Jesselton Point Ferry Terminal, and STAR Marina.
Kota Kinabalu City Mosque
One of the popularly visited tourist destinations in Sabah, the Kota Kinabalu city mosque, got the name of the floating mosque as it is surrounded by a human-made lagoon. Situated on the banks of the South China Sea, tourists can go on boat rides to enjoy the views of this majestic mosque. With traditional and modern architecture, the mosque holds a beautiful sight. It has a capacity of 12,000 people. Non-Muslims can visit the mosque when the prayers aren't going on. Visitors are required to dress modestly.
Poring Hot Springs
Imagine taking a dip in a hot pool with healing properties that calms and soothes your body, and gets red of all the aches and pains. You can experience this for real at the Poring Hot Springs.
Poring is a resort known for its hot springs and Butterfly Park. It also has a canopy walkway. The resort is situated in the rainforest of Kinabalu National Park. The sulphuric minerals in the springs are said to have therapeutic properties and healing powers. They relieve people from body aches and stress. The entire resort is a must-visit.
Gaya Street Sunday Market
For the shopping fanatics, the Gaya Street Sunday market should be on the bucket list. The place sells authentic Malayan spices, artworks and handicrafts. It is the best place to experience the local culture and observe local life closely. Many stalls sell things ranging from antiques to souvenirs, etc. The market is well-connected with the city, and reaching there is not a problem.
Sipadan Island
This Island holds the record for being the only oceanic island in Malaysia. With over 3000 species of marine life, this Island is touted as one of the top 5 destinations for diving in the world. One can spot Barracudas, Parrot fishes, scalloped hammerhead sharks and many more species of fish that one wouldn't be able to spot anywhere else.
Kiulu White Water rafting
For people who love adventure sports and water activities, the Kiulu White water rafting centre is the perfect place to enjoy with kids as the rapids are not that high. A little away from Kimanis, this 15 kilometres long stretch is the longest in Borneo. It takes approximately 1 hour 30 minutes to finish the rafting, and one can relax on the river bank after the activities.
How to reach Kimanis
To reach Kimanis, it would be best if you take a flight from Kuala Lumpur to Kota Kinabalu. From Kota Kinabalu, you can take a bus to Kimanis. The travel duration of the bus is around 1 hour.
You can book bus tickets online easily on the redBus mobile app/website. The online bus ticket booking process is user-friendly and will take you less than 5 mins. redBus is one of the most reliable websites in the world for online bus tickets.
Plan a trip to Kimanis to explore the unexplored today!
You may be interested in reading – Top 5 Things to Do at Kuala Terengganu