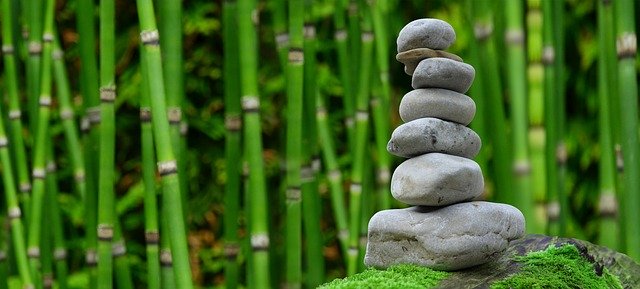 Malaysia is among the top ten wellness tourism destinations in the Asia Pacific. A lot of people travel to destinations that have health & wellness centers. Health & pleasure activities like spa, yoga centers, etc. come under wellness tourism. Places with a rich heritage and environment are preferred by people to relax their mind and body. Wellness tourism has many activities, like fitness centers, sports centers, beauty treatments, etc. Spiritual tourism is also a part of wellness tourism. Let us see more about wellness tourism in Malaysia.
What exactly is Wellness Tourism?
Wellness tourism is traveling to promote one's health or find moments of peace and take a break from everyday life. There are two types of wellness tourism i.e., primary wellness tourism and secondary wellness tourism. Primary wellness tourism is traveling for wellness purposes only, and secondary wellness tourism is visiting a wellness center as a part of your business trip, leisure trip, etc. Medical tourism and spiritual tourism are part of wellness tourism. Yoga, massage/spa centers, etc. come under the wellness industry.
The rise of Wellness Tourism in Malaysia
The wellness industry is on the rise in Malaysia because of the following reasons:
• The increase in the number of middle-class citizens and spending capacity has motivated people to travel for wellness purposes.
• Lockdown was imposed in Malaysia to stop the spread of Covid-19. The cases are now reducing day by day, and a lot of people have been cured. People are now stepping outside and are searching for wellness centers for relaxing and for health purposes. Malaysia is also visited a lot by international tourists for medical purposes. The Covid-19 outbreak has forced people to maintain a healthy lifestyle. People are taking wellness seriously and are trying to increase their overall immunity.
• Privatisation at the pilgrimage sites has helped in the growth of wellness tourism. There are adequate services in places of interest, including mountains, hills, and plateaus. People love natural places that give a sense of tranquillity like hot water springs, wildlife places, pilgrimage sites, etc. A lot of wellness brands with their nutritional products have also highlighted the idea of a healthy body and mind.
• A lot of body disorders are emerging now and then. Malaysia is home to herbal and homeopathic treatment. People also come to escape from the fast-paced social life and spend some time relaxing. Malaysia is all set to become a wellness hub in the coming years.
Wellness Tourism Destinations in Malaysia
There are many wellness centers in Malaysia, including wellness spas, fitness clubs, gyms, yoga centers, etc. Malaysia also has centers for Hammams and Turkish baths, which give a relaxing experience. The top wellness centers in Malaysia are:
• Danai Spa at Tanjung Bungah Penang
• Panpuri Organic Spa Penang
• V Integrated Wellness, Langkawi
• Ozmosis Health & Day Spa, Kuala Lumpur
• Yoga Now, Langkawi
• Sunalini Yoga, George Town
• Thai Paradise Spa
Top Destinations in Malaysia for Spiritual Tourism
Many pilgrimage sites in Malaysia offer several spiritual activities to calm your body and soul. Many people travel to these places to take a break from their hectic lives and cherish the life they have got. The top destinations for spiritual tourism in Malaysia are:
• Batu Caves, Selangor – It is a limestone hill that contains a series of temples of Lord Murugan and caves. The peaceful atmosphere of caves gives a spiritual experience and provides you with a state of tranquillity. A lot of people from Australia, India, and Singapore visit this place every year.
• Thean Hou Temple, Kuala Lumpur – This temple is around 100 years old. It consists of large prayer halls where you can sit and calm your mind. It also has a wishing well and a tortoise pond where you can admire the natural beauty.
• Jamek Mosque, Kuala Lumpur – It is a beautiful place surrounded by coconut trees. It has an astonishing Mughal architecture where you can gain spiritual experience.
• St. Mary's Cathedral, Kuala Lumpur – It symbolizes cultural peace in Malaysia. People come to this church to offer prayers and relaxing in a peaceful environment.
• Harmony Street, Malacca – This street consists of a Chinese temple, Hindu temple, and mosque situated close to each other. It is a sign of how religious sentiments can coexist peacefully.
These were some of the top spiritual destinations in Malaysia, but there are many more. People living in Malaysia often travel by bus to these destinations for a relaxing experience. You can easily find buses from different cities in Malaysia via redBus.
How to travel safely amidst the Covid-19 Scenario?
It is preferred to travel in private vehicles amidst the Covid-19 outbreak. Suppose you do not have access to a private vehicle. In that case, you should choose transportation services of trusted service providers like redBus that take all necessary precautionary measures and provide a safe and comfortable travel experience.
redBus has launched a Safety+ feature for safe travel experience amidst the Covid-19 outbreak. The buses in the Safety+ category are deep cleaned and sanitized after every trip. The staff is equipped with masks, and a regular temperature checking facility is also available on buses booked via redBus. Hand sanitizers are also included as basic amenities in buses available on redBus. You can easily check whether a bus is in the Safety+ category or not before booking a seat on that bus.
You don't need to go to any terminal for bus ticket booking. You can easily access bus timings and fare list via redBus & can book bus tickets online. It will provide you with a safe travel experience amidst the Covid-19 outbreak. People have been in their homes for a long time now because of lockdown. A lot of local tourists prefer buses via redBus to visit various wellness centers in Malaysia.
Wellness tourism is on the rise in Malaysia, and people have started to appreciate mental health and traditional healing methods more than ever. Malaysia has a lot of centers for wellness tourism, and one can easily book tickets via redBus to different cities. One can experience a safe travel experience via redBus. This was all about the wellness tourism industry in Malaysia.