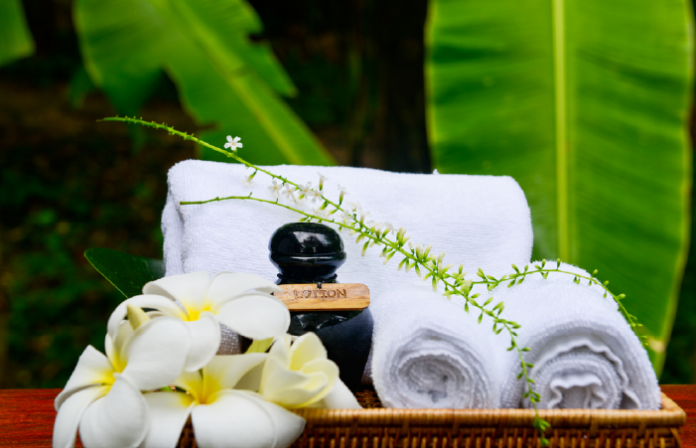 Malaysia is a country gifted with an expanse of tropical forests, beautiful beaches, and landscapes that give it the perfect platform to be a health and wellness tourism spot. Wellness and Fitness Tourism, with many wellness spas in the country, has become a huge contributor to overall tourism in times such as these when fast-paced lives, immense work stress, and ever-increasing work hours have proven to be the greatest deteriorator of one's health.
Unwinding and being able to recuperate with the pace of normal life is of utmost importance to stay stable emotionally and physically. These considerations have also been acknowledged by workplaces across the world with better-paid leaves a year and vacation to help employees see their stress through.
Health consciousness is now far more than just a trend; it is a necessity that most people acknowledge. The demand for wellness spas, resorts, and retreats from the city life, yoga camps, religious and spiritual workshops have skyrocketed in the last decade because no generation has had to deal with a faster pace of life and higher stress levels as ours.
Malaysia has always seen a lot of locals demand for vacations and packages that have the key concept of rejuvenation, mental wellbeing, and physical well being. Now the world has caught up to the idea of medical tourism and wellness tourism, which puts Malaysia in the spotlight for the same.
The Malaysian government has taken steps in the past few years to capitalize on this sort of tourism, and there began the Murfest. The Malaysia urban Retreat festival, also known as Murfest, focuses on healing and wellness through yoga, dance, music, and fitness events. The best place to be to encourage your mind, body, and spirit to reconnect is here! The Murfest is a 3-day immersion camp and takes place in November each year, but you might be lucky to find workshops or classes by the associates around the year.
The Chateau Spa & Organic Wellness Resort
Highlights of the place:
Inspired from a French castle
Nestled amongst the thick Berjaya hills and rainforest area
Pick from a range of views- a deluxe room, premier room, one-bedroom suite or a jacuzzi suite
Visit the Japanese Village and organic farms
Spend time at the Adventure Park with activities like canopy walk and rock climbing
Pick a spa package that combines European spa expertise with Asian hospitality.
Enjoy services like herbal beauty baths, organic scrubs, and masks, shiatsu, or Swedish massages or professional yoga classes.
Location: The Chateau Bukit Tinggi, Kuala Lumpur
If you're an international traveler arriving at KLIA, there are buses run by Aerobus that take you directly from KLIA to Chateau Bukit Tinggi. The Chateau can arrange for transfers if required from your bus drop off point. If you are traveling from within Malaysia, you could use the redBus app to check for buses that connect to Chateau Bukit Tinggi. Be ensured that you will get the best deals and seats to make your journey as good as the experience you're hoping at your spa resort.
The Orchard Wellness & Health Resort
Highlights:
Wake up to a sunrise in the lush hills and nature
Pick from a luxury standard room, luxury suite room, a villa in the green, luxury villa with a private pool or an orchard lake villa
Wellness programs offered by orchard remain unmatched across Malaysia
Wellness and Detox to kickstart your rejuvenation process and restore balance
Weight Management programs to introduce weight problems with personalized cuisine
Healthy Lifestyle programs for those who want to regain control of their lifestyle and balance
Spa and Relaxation Programs to help you de-stress and improve your mood.
Choose from a wide range of activities if you do not want to pick a package specifically such as:
Canopy walks
Yoga & Tai Chi
Fitness Classes
Orchard Trail Hike
Be Well Spa and Services
Himalayan Crystal Salt Room
Pool and Aqua Aerobics
Tropical Fruit Farms
Tea Salon
In House Movie Night
Karaoke
Fishing
Safari Night
Golf sessions
Local food and authentic Nyonya cuisine
You can pick a package for 3 to 10 days focused on yoga, meditation, healing treatments, healthier cuisine, and fitness activities tailored to your interests and needs.
Location: Melaka, Malaysia
The Orchard Wellness & Health Resort has a holistic approach with their packages. This resort in Malacca has been named as a UNESCO World Heritage Site for its multicultural background. There is no better way to reboot from the fast-paced city life filled with distractions and worries than wellness resorts like this!
Also read: UNESCO World Heritage Sites in Malaysia
redBus can be your travel companion through this wonderful experience. You can make the most of the deals from redBus to travel in and around Malaysia with a plethora of options in terms of bus operators, luxury seats, sleeper buses with all the amenities intended to give you a well-rested, peaceful journey to the destination.
For information on bus ticket booking in Malay, check : Tiket bas online