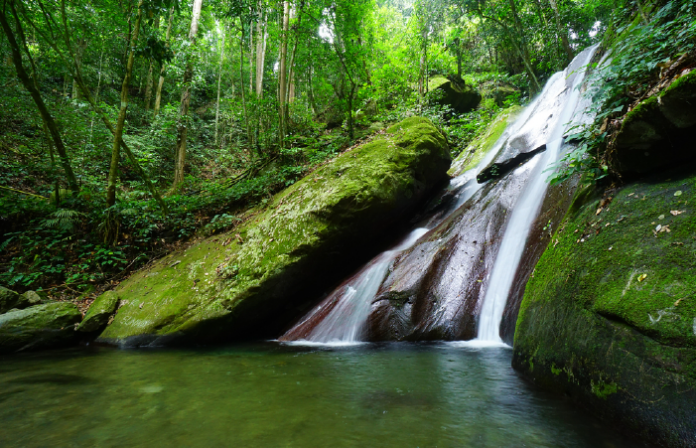 Hot Springs are popular as they are one of the most transcendent, blissful, soothing, and relaxing experiences humankind has ever witnessed. Many have called their experiences to be profound and as intense as mother nature nurturing them. The South-East Asian country of Malaysia is a perfect fit to have the most treasured experience of hot springs. While sauna rooms and Jacuzzis have become the equivalent of hot springs in urban settings, there's nothing more fascinating than the natural experience. These are known to have therapeutic effects on the body, helping you relax, rejuvenate, and let go of the stress built up in the body.
Here we put forth our list of 'must visit' hot springs in Malaysia and the way to get there:
Selayang Hot Spring:
Location: Selangor, Malaysia
Situated in the Batu caves is the Selayang Hot Spring pool that is accessible by the public. There are four small hot springs available here for locals who would enjoy a thermal bath with a view. It is advised to check the temperature of the water and see if it suits your body before diving in. This isn't the most popular hot spring in Malaysia but is known among locals for marvelous healing properties. You might find this place a bit crowded since it is free to use and all you have to check is for parking available.
How to Reach:
Selayang is about 20kms away from the city of Kuala Lumpur, and it takes a beautiful 45 minute drive through amazing hills to get here. Taxis are the best way to get here, but you can take a bus from Kuala Lumpur to Selangor. redBus offers various buses from all over Malaysia to Selangor.
Poring Hot Spring & Nature Reserve
Location: Sabah, Malaysia
This beautiful resort town is located in the lowland forest close to the Kinabalu National Park. The main attractions at the Poring Hot Spring & Natural Reserve are the Sulphur baths, canopy walks, and mesmerizing rock pools amidst soothing tropical forests.
How to Reach:
Kuala Lumpur is far from Sabah, and flights are available to Sabah internationally as well as locally. Once you reach Sabah, from Kota Kinabalu to Poring Hot Spring, these are ways we recommend you travel by.
The Minibus takes about 3 hours, and the most recommended option costs anywhere between 105 MYR to 128 MYR. Taxi is another option that also takes about 3 hours to reach and costs upwards of MYR 230. If you're traveling locally, you can check redBus for buses to Sabah.
Ayer Hangat Village, Langkawi
Location: Langkawi, Malaysia
This place is not commercialized and is available to the public for free. You will find that it is not too crowded so you can soak in the pool for as long as you wish. This hot spring water park is open from 10 am onwards, and this natural hot spring is known among locals for rejuvenating the nervous system and healing physical pain for decades. If you wish for a personalized experience, you can also find enclosed hot tubs you can pay for with a masseuse as well.
How to Reach:
Langkawi is a beautiful part of Malaysia you must absolutely not miss. If you're visiting Langkawi, beyond the beaches is Air Hangat village with its hot springs. Most people take direct flight to Langkawi, but you may also take flights from KLIA or take buses/trains within Malaysia to reach this place. Since it is an island, you might have to switch between trains/buses and ferry. Ferries are available from Kuala Perlis.
The Banjaran Hot Springs Retreat
Location: Ipoh, Perak
The Banjaran Hot Springs retreat has to be one of the most cherished hot springs in Malaysia. Amazing service, pools maintained with high levels of hygiene, and views that remain unmatched are only some of the things you will hear about this place. Choose from luxury stay packages, spa and wellness packages, and simply anything that says "retreat" to your body. You can have your very own geothermal springs pool to dip in, book a waterside villa, or even have your plunge pool with the lake villas.
How to Reach:
If you're an international traveler and are arriving at KLIA, Ipoh is about 3 hours away from the airport. Many prefer taking flights to Ipoh, but if you like to explore, you can opt for taxis, hiring a car, or even enjoy a bus ride from KL Sentral. Trains from Kuala Lumpur are also available. If you're traveling locally, redBus has many operators that have buses every day to Ipoh.
Recommended readong: Famous Sea Turtles of Malaysia
Hot Springs are an experience to cherish for a lifetime! Make sure to get the best out of these splendid places by making redBus your travel partner through Malaysia. Check out redBus to book the most comfortable buses and get exclusive travel discounts on packages and hotels!