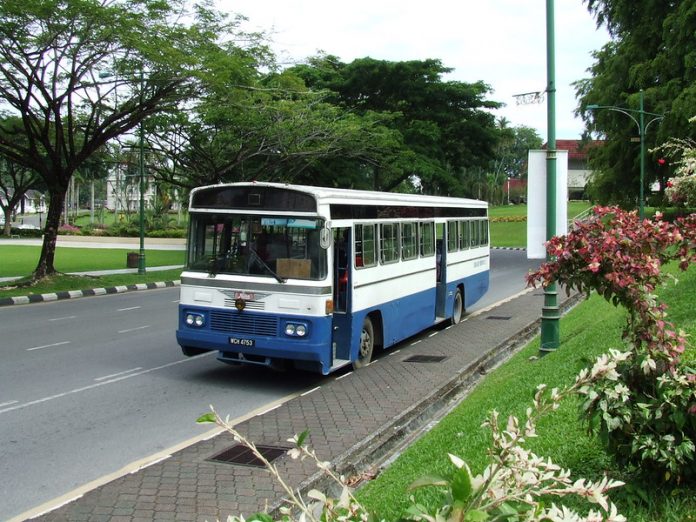 Online bus ticket booking has surged tremendously in recent days, with people preferring to book seats from home. There are many pros of online bus booking like – you don't have to travel to the physical counter to book a bus ticket, no need to stand in long queues, and more. One can compare the prices and timings of different buses and can choose the most suitable one.
You can even compare the services of different operators via online bus booking platforms. The recent encryption standards have made online payments more secure, thus gaining people's trust. Let us see five tips that can be used while booking bus tickets online in Malaysia.
Choose a Trusted Platform
Make sure you do not go after spams, including the forwards claiming to provide you with cheap travel accommodations. One should choose trusted platforms like redBus. redBus is one of the largest platforms for bus tickets online booking with a multinational presence. Some of the most prominent advantages of choosing redBus are:
• redBus live bus tracking system.
• You can compare the fare, amenities of different operators and can choose the best one as per your needs.
• In case of any mishap from the operator or bus missed due to the operator's fault; you will receive a full refund.
• 24*7 customer support service.
• Seat reservation for women.
• Economical, as well as luxurious conveyance facilities, can be found on redBus.
• There is no need to be pre-registered with redBus to book a ticket. Start booking your ticket directly via redBus mobile application or website.
• The bus operators registered on redBus take all necessary preventive measures against the Covid-19 situation.
Utilize Promotional Offers
There is no need to spend extra money when you can save some. One should keep in touch with the official website of ticket booking platforms and should know about the upcoming promotional offers. redBus also provides coupon codes to its users from time to time, which is used to get a discount on the total ticket fare.
You can share your referral codes with your friends and can get substantial cashback on successful bus booking via redBus. Individual operators also come up with personalized discounts and promotional offers; you can check it on the redBus application or website while booking a bus ticket. Make sure to use the cashback or coupon code received from redBus before its expiry date.
Explore the route
It would be best if you tried different route options while feeding the search for buses on an online platform. For example, if any main bus stop is used by buses frequently, you can try some other boarding point near it, which is served by a few other operators. You can break your trip into segments or sub-routes to find local operators who might be offering lucrative services at an economical price.
Trying all the nearby boarding points and dropping points will help you access all the service providers on your preferred route. You can compare all the operators by trying different search combinations. redBus will help you in filtering buses based on different boarding points & dropping points. You can also filter for buses by any particular operator on the redBus mobile application/website like TBS ticket online, etc.
Utilize Rating and Reviews
One should always read about customer reviews before booking a bus online from any particular operator. Customer reviews are opinions of passengers who have traveled in the past from any particular bus. You can get to know about the staff behavior, quality of amenities offered, sanitization standards, etc. after reading reviews.
redBus lets you rate and review your trip after its completion. If there is any service that you like/dislike from the service provider, you should mention it after completing your trip as it will help future users choose better bus operators. One should always try to book online bus tickets from a high rated operator on redBus.
redBus also has some additional features that make it better from others, like a bus tracking feature, excellent customer support, etc. Don't forget to look at reviews about sanitization and preventive measures taken against Covid-19 as you don't want to risk yourself due to the service provider's carelessness.
Choose Wisely
If you are traveling on a long route, then choose a sleeper seat as long journeys can get a bit tiring. Be aware of the offers and grab a nice seat for yourself, which will make your journey comfortable. You should book a bus ticket a few days ahead of your journey date if you have seat preferences like a window seat, corner seat, etc. You can see any bus's seat layout via redBus mobile application/website, and the smart interface will notify you about the pre-booked seats and available seats. Seats reserved for women will also be shown in the seat layout via redBus online booking. Besides choosing the right platform and services, few things which should be followed to gain a good travel experience are:
• Reach your boarding point a little bit before to avoid any misconduct. redBus provides you with a bus tracking system that helps you in finding boarding points on the map.
• Pack your stuff properly and make sure you travel light. Unnecessary baggage makes the journey more hectic and less interesting.
• Make sure that you take extensive care of your belongings.
• Wear a mask and use hand sanitizers while traveling in upcoming days as it will help you protect yourself from the Covid-19 outbreak. redBus also follows the guidelines laid by the Malaysian government regarding the Covid-19 outbreak.
Conclusion
Bus tickets online booking can save you time as well as money. Trusted sources like redBus provide you with authentic services and have a reputation in the market. You will stay away from fraud if you are using trusted services. Bus tickets online booking can be cheaper than booking via a physical ticket counter because of promotional codes and discounts. Malaysia has many bus operators tied up with redBus to provide its best conveyance services and to the neighboring country Singapore. Check out the redBus tickets now!