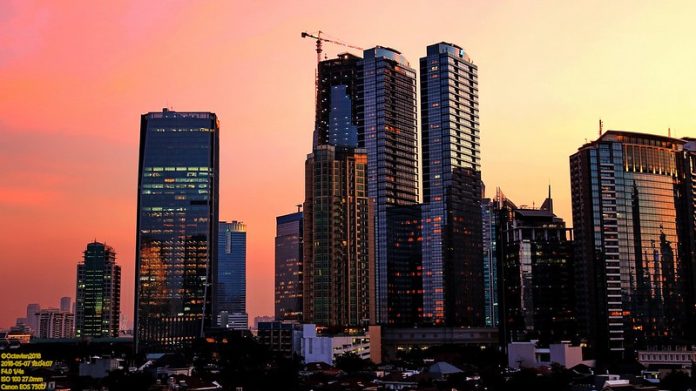 Southeast Asia is among the most fun and lucrative tourist destinations globally, offering a splash of diverse cultures, cuisines, and architecture to travelers from around the world. When it comes to opting for transportation, buses are the most used and economical option in Southeast Asia. One can easily find bus services in Malaysia to neighboring countries like Singapore & Thailand. Frequent buses and easy inter-country travel help commuters by providing easy connectivity. There are many operators in Malaysia having a multinational presence. They will provide you with bus services from Malaysia to many ASEAN (The Association of South-East Asian Nations) countries. Let us see more about how to plan a perfect trip to Southeast Asia by bus.
Choose the Correct Platform & Operator
If you are planning for a multi-country trip to Southeast Asia, you should opt for top-rated conveyance services. You have to choose a good service provider who provides you with reliable conveyance services. One can opt for redBus, which is one of the largest online bus ticket booking platforms. Online bus ticket booking platforms will help you with booking bus tickets in advance, and you don't have to visit a physical ticket booking counter, thus saving your time & money. 
You will make your trip less expensive with the affordable services provided by redBus. There are no hidden costs on redBus. You will find many operators who provide buses from Malaysia to Thailand, Singapore, Myanmar, etc. on redBus. You will also have the option to view every operator's ratings on redBus; it'll help choose top-rated services. The benefits of choosing redBus as your ticket booking platform if you are planning a multi-country trip to Southeast Asia are:
• Seat reservation for women
• Bus tracking feature for knowing the locations in southeast Asia and navigating to boarding points
• Many options to choose from in terms of service providers
• Transparent costs with a secure payment system
• Ride insurance facility
• Excellent customer support 24*7
Proper Planning & Packing
Make sure that you travel lightly and choose bus operators who provide you with luggage storage facilities. At times, your journey in South-east Asia can be lengthy like Malaysia to Myanmar by bus can take your around 45 hours. You should choose a bus operator who provides snacks as amenities or pack some snacks & food items with you for a long trip. If you have motion sickness, then make sure to bring along your medicines for longer routes. Traveling with less baggage adds to your comfort quotient, and you can take care of your personal belongings better. One can find AC & Non-AC buses to neighboring countries from Malaysia and can choose accordingly. One can easily view the amenities offered by different buses on redBus before booking a ticket.
Immigration Checkpoints
One has to go through Immigration checkpoints for traveling to different countries in Southeast Asia by bus. You have to make sure that you are equipped with necessary documents like Visa, Passport, identity proof, bus ticket, etc. Keeping your documents in order will help you in going through the immigration process quickly. Often, some tourists/commuters are found stuck in the immigration process for hours due to any particular document's unavailability. 
It would help if you also read about the reviews of any operator by previous passengers before booking to know more about the operator. Many operators will wait for you to complete your immigration process, but they will not wait indefinitely because other passengers would also be waiting for their destination. One should also follow the travel rules and guidelines. Many items are prohibited from carrying while traveling in Southeast Asia by bus like explosives, duplicate currency, pornographic content, firearms, etc.
Tour Packages
Numerous operators provide multi-country vacation packages in Malaysia, where you can get bus tickets for a multi-country trip in Southeast Asia at affordable prices. You have to be connected to operator websites to know about the latest offers. Keep looking for promotional offers that are provided by service providers to make your trip less expensive. You can also look for activity providers in Malaysia who will provide you with accommodation, conveyance, sightseeing, etc. facilities in Southeast Asia. Tour packages are also helpful for planning and customizing your trip.
redBus also gives coupon code to its users from time to time, which can be used to get discounts on the final price. You may also receive cashback in your redBus e-wallet, which can be used on successful bus ticket bookings. One can also earn rewards on redBus by referring to the mobile application to others.
Advance Booking
You can book a ticket by visiting any physical ticket booking counter in Malaysia, or you can book in advance via an online medium. Booking a bus ticket at the last time can cause many problems like unavailability of seats, fewer options, etc. You should book your bus tickets in advance if you are planning for a multi-country visit to Southeast Asia. You can select your favourite seat (if any) like a window seat, corner seat, etc. if you are booking in advance. Sometimes booking at the last minute can also lead to booking errors in haste and you may find raised ticket prices. 
Planning your trip before-hand is essential to enjoy your tour free-minded and make the most of your travel experience. redBus provides you with an advance booking option to compare the timing, fare, amenities offered of different buses, and book accordingly. Many operators on redBus provide ride rescheduling & cancellation facility if there is any change of plans. One can apply search filters to view cancellable rides via the redBus mobile application/website.
Conclusion
Multi-country tours are a dream for any travel enthusiast to get to know about different cultures and explore new places. The travel industry is surging a lot in Southeast Asia. According to reports, the tourism sector contributed USD 393 billion (approx.) to Southeast Asia's GDP in 2019. Tourists prefer Southeast Asia due to natural wonders, UNESCO world heritage sites, pilgrimage sites, economical travel experience, etc. One can plan their multi-country trip to Southeast Asia by bus using the aforementioned tips. You should choose a reliable service provider like redBus when it comes to online bus ticket booking. Plan your multi-country trip now with redBus!