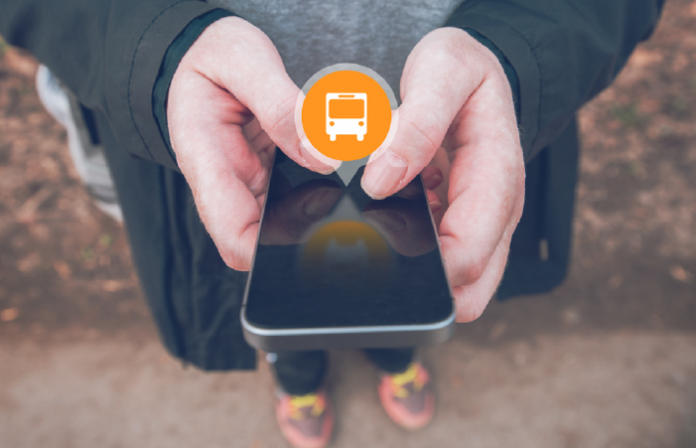 Malaysia is one of the world's most attractive places. One of the reasons why the Malaysian tourism sector has seen abundant growth. The public transportation services in Malaysia has been a great attraction in the tourism industry. They provide a great deal of sustainable mobility, help in tourists' satisfaction of destinations, and simultaneously support the economy. Individually covering a lot of the best spots in Malaysia can take a lot of time. But, with the transport services available it is easy to cover many places in minimal time. More and more travelers have been using the bus to reach different destinations over the last many years.
Hence it is necessary to have an up-to-date and well-organized ticketing system to run the business efficiently. Most people think that the terms bus reservation and bus ticketing systems are the same. 
Today, we intend to give an insight into the differences between a bus ticket reservation and a bus ticketing system through this blog.
Difference between a Bus Ticket Reservation and a Bus Ticketing System?
Now, we all know what a ticket is. In a general sense, it is a token or a travel document provided by the service provider to let the passengers use a particular public transport service. We all know that a ticket is common for all means of transport in the travel sector. However, this can vary based on public transport systems. 
For instance, to go to your workplace or your friends' place, you take a local bus to travel. Whereas, you need to take an intercity passenger to travel to a far off destination and for long journeys. Though both the scenarios here demand a passenger to get a ticket for the travel, the type of tickets sold in each case is different. Here, the local buses make use of a bus ticket reservation to provide a ticket, while the intercity services make use of a bus ticketing system to provide a ticket to the passenger. 
The differences are explained in detail below.
For local buses, you need not make prior reservations to travel. The ticket provided for a local bus doesn't necessarily mean that you will get a reserved seat. The local buses often accommodate a lot of standing places so that the passengers can get in even if the seats are not empty. The urban transport system uses bus ticket reservations to provide you tickets that are meant only as a travel document/token that lets you travel on that particular bus irrespective of the available seats. In this case, the need to keep a separate inventory having the count of seats or passenger details is not needed.
However, the tickets for an intercity bus need to be booked before the journey. Since the intercity buses travel at high speed compared to a local bus, letting passengers stand during the journey is not safe. This is why the intercity buses have very few seats and do not let passengers stand during an intercity journey. The intercity operators' bus ticketing system keeps a record of the rides and number of seats and passengers.
The local buses charge a minimum fare as it is an intracity journey and covers only a small distance. Local buses also make frequent stops and have lesser running time. However, intercity buses do not make frequent stops and take a considerable amount of time to reach a destination. This is another reason why Malaysia's road regulations do not allow intercity buses to let passengers stand during a journey. 
Since the local rides are more frequent than an intercity service, the tickets bought for local rides are mostly valid over a specific time frame and a certain region. This ticket can be used irrespective of the time frame and can be used on any public transport of that specific region. These local bus tickets need validation only once, either while boarding the bus or while leaving. On the contrary, intercity bus tickets are specific to a particular ride or journey. It loses its validity once a particular ride, for which the ticket was taken, has departed. 
Since the intercity rides are not taken much often as compared to local rides, the fares and pricing models also differ for both the types of transport systems. Urban transport systems have much lower prices compared to intercity buses, which again varies for both on the distance to be traveled. 
It is also possible to buy a ticket in advance for the local rides. However, as already mentioned above, it is not dependent on a specific ride. Buying the ticket in advance lets the passengers board the bus faster. Even though this step is not completely necessary, buying a common ticket in advance makes it easier for both passengers and drivers. These days, most of the common medium tickets for local buses come in the form of a contactless smart card that has the ticket in an inbuilt microchip. 
Pre-booking an intercity coach is very important since the seats available are very unlimited and you can not find a long-distance ride very often. Making reservations will help you, especially at times when it is a tourists' high peak season. 
Also, the urban transport system and the intercity services are handled by two different bodies. While the local government manages one, the other is often controlled by commercial businesses.
Ticket booking systems do play a major role in the revenue for transport services. However, the tickets generated differ based on the purpose, type of travel, and distances. The urban transport system mostly makes use of manual fare collection for ticket booking. A ticketing system commonly used by the urban transport services these days is called an Automated Fare Collection System. This automated fare system produces a bulk of similar-structured ticket transactions for local buses. 
Meanwhile, the intercity operators make use of the bus ticketing system to pre-book reservations. The bus ticketing system helps to store more information about the journey and passengers.
In comparison to the automated fare collection system, the bus ticketing system contains much smaller volumes of single journey tickets. Although both tickets' structure and selling time vary, both providers and industries provide the booking systems.