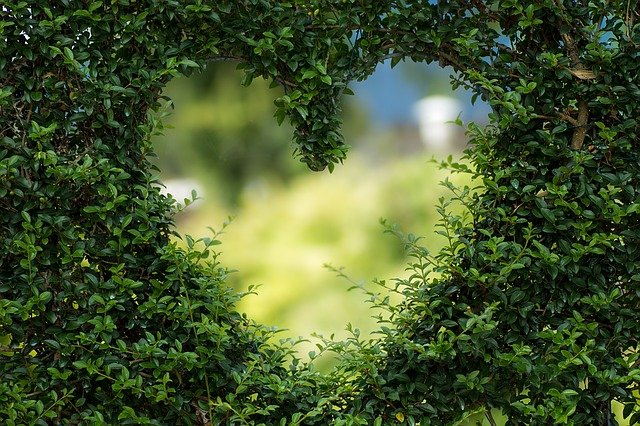 We all love and appreciate our partner, family, or other loved one's all year round. However, Valentine's day is that one special day every year that comes along and gives you an occasion to celebrate how much you love the people around you. It's the busiest time of the year for chocolate makers and the happiest time of the year for couples worldwide. However, celebrating an all-inclusive Valentine's day can often be extremely expensive, and not something everyone can afford. While staying in a beautiful country like Malaysia, that is exactly what you won't need to worry about. Malaysia offers its citizens and its tourists with a large number of romantic getaway locations to visit through the cost-effective means of transport through a bus. 
Listed below, along with a description of the location, are places you can visit by bus and enjoy a romantic Valentine's day celebration with your partner. All the locations can be visited by catching a bus and thus are pocket friendly. redBus allows its customers to travel to these locations hassle-free by making the process of bus booking online very easy and accessible.  
Cameron Highlands
The Cameron Highlands is a beautiful location that offers its visitors a magnificent scenic view and allows them to get back in touch with nature. Planning a Valentine's Day trip to the Cameron Highlands will provide couples with a surreal experience and a lot of activities to do. Having a picnic overlooking beautiful plantations, climbing the mountains, smelling fresh roses, and picking strawberries together sounds like a scene from a romantic movie. The best part about Cameron Highlands is the fact that you can travel to it through the cost-effective means of catching a bus from Kuala Lumpur, Singapore, or Penang. The view and activities here would only serve to make bonds stronger. 
Georgetown
Located in Penang, this dreamy and peaceful location allows couples to enjoy good food and drinks, along with having picture-worthy spots. It is home to the best Malaysian street food and many cute cafes to enjoy with your partner. The city has a rustic and vintage charm to it that attracts a large number of visitors. You can visit Georgetown by catching a bus from the capital Kuala Lumpur to Penang. This will not only allow you to enjoy your Valentine's Day trip in a pocket-friendly way but also allows a scenic travel method. 
Banjaran Hotsprings
These hot springs are located in Ipoh and can easily be traveled to by taking a bus from Kuala Lumpur, Penang, or Johor Bahru to Ipoh. Ipoh is famous for its food but what people know little about is the romantic side of the location. The Banjaran Hotsprings offer couples with a location to relax and pamper themselves, thus allowing a romantic experience on Valentine's Day. It will allow you to enjoy some quality time with your partner. 
Sunway Lagoon
The Sunway Lagoon contains Malaysia's first surfing simulator and is a popular location for couples that enjoy pumping up their adrenaline. It is located within Subang Jaya in Selangor. Valentine's day can be so made more fun when riding the world's largest water slide. The water park is also equipped with other enjoyable activities like archery and bungee jumping. You can travel to the Sunway Lagoon water park by taking a bus from Kuala Lumpur to Selangor. 
Gunung Baling
If you and your partner love to explore, hike, and like to have a good rush of adrenaline, then hiking along Gunung Baling is the perfect Valentine's day activity for you. The journey may not be best advised to inexperienced climbers as the slopes are slippery and can be slightly dangerous. The climb should be easier for climbers that hike seasonally, and the end result of the climb, though tiring, is very rewarding. You will get to enjoy a beautiful scenic view amidst the clouds with your better half. It doesn't get any more romantic than that now, does it! By catching a bus from Kuala Lumpur, Hentian Duta, Putra Jaya, or Shah Alam to Baling, you can visit this beautiful location.
Malacca
Malacca is a beautiful location to travel to with your partner or any of your loved ones for that matter. Catching a bus from Kuala Lumpur to Malacca is made easy with online bus booking services like redBus. Malacca boasts some beautiful structures, the location being largely influenced by the Portuguese, Dutch and British cultures along with a mix of thick Malaysian culture. It has a bustling marketplace and nightlife that does not disappoint. Visiting your partner's location would allow you to explore the location together while enjoying some good food and ambiance.
Port Dickson
Port Dickson is a beautiful location allowing its visitors to experience an accessible coastal holiday. The location does not disappoint, is affordable, and has a breathtaking coastline with a beautiful scenic view. The location can be visited by taking a bus from Kuala Lumpur or Penang to Port Dickson. Enjoying the waters with your partner allows for a romantic and intimate experience that will help strengthen bonds. This location thus acts as a perfect Valentine's Day spot. 
Banjaran Titiwangsa
Another location in Ipoh, the Banjaran Titiwangsa, is one of the most romantic places to visit with a partner. Passengers can reach the destination by boarding a bus from Kuala Lumpur, Penang, or Johor Bahru to Ipoh. It allows travelers to explore the jungle and trek, thus being a very good location for couples that enjoy exploring together. Banjaran Titiwangsa is home to various plants and flowers that can be explored as a couple. The location provides couples with an unforgettable romantic experience while also bringing them back in touch with nature. 
Enjoy a Valentine's Day celebration with your partner in a stress-free manner and express to them exactly how much you love them by taking them to these beautiful locations within Malaysia.
Hence Valentine's Day worries can be put aside by traveling to these locations that will have couples returning spellbound.