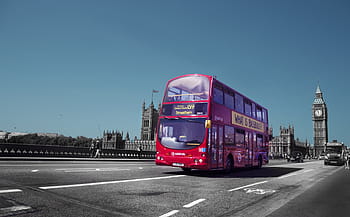 Buses in Malaysia are well-known for their affordability and convenience. Traveling by bus is one of the most budget-friendly ways to discover Malaysia's popular as well as lesser-known tourist attractions. Besides, if you're someone who likes to learn about a country's local culture, no other transportation mode can ever beat buses. As you travel from one province of Malaysia to another, you will see its variant scenery and meet many local people and discover different aspects of Malaysian culture.
Booking a bus ticket in Malaysia and traveling across the country has now become easier with redBus, Malaysia, as redBus offers extremely affordable bus tickets and an easy-to-follow booking process. There are hundreds of bus operators in Malaysia that are associated with redBus. With a great road network, the bus routes in Malaysia connect all the popular cities and towns. Most of Malaysia's popular routes start from Kuala Lumpur and are destined to places like Malacca, Genting Highlands, Cameron Highlands, and Penang. People also travel to and from Singapore to Malaysia. 
Planning a Bus Travel in Malaysia
For any queries related to online bus bookings, you can simply visit the redBus website or app and find all your questions answered in the FAQ section. However, to plan your bus travel in Malaysia, it is recommended that you learn about your desired destination in advance since many things are going to change in a traveling scenario post-COVID-19. After doing thorough research on the destination, you can choose a suitable bus route and book your bus tickets accordingly. You can start by identifying the key factors like your total budget, the days you want to spend at a place, and what attractions you would like to visit. Depending on your plan, you can consider the following departure points to start off your journey:
Singapore 
Kuala Lumpur
KLIA
Penang
Malacca
Bus Travel from Singapore
A large number of tourists choose to travel from Singapore to Malaysia every year. Booking a bus ticket to Malaysia from Singapore requires no special skill, and the entire journey takes around 5 hours. Singapore to Kuala Lumpur bus route is comparatively higher in demand than others. The following are some of the popular departure points in Singapore:
Golden Mile Complex
City Plaza
Queen Street
Boon Lay and Katong V Mall
The Plaza
Also, the following bus operators are quite popular among the tourists on Singapore to Malaysia route:
Golden Coach Express
Eltabina
707 Inc
Sri Maju
Aerobus
Luxury Coach
The One Travel & Tours
Bus Travel from Kuala Lumpur
After Singapore, most of the bus travel in Malaysia starts from Kuala Lumpur. Buses from KL to Penang are the most popular. Being the capital city of Malaysia, Kuala Lumpur has the highest number of bus terminals in the country. The following are the 4 main terminals in Kuala Lumpur:
• Terminal Bersepadu Selatan
• Puduraya Central
• Pekeliling Bus Terminal
• Duta Bus Terminal 
In addition to the main terminals, there are a few more bus terminals i KL from where one can board the bus:
• Chinatown Petaling Street
• Berjaya Times Squares
• Jalan Kemuja, Bangsar
• 1 Utama, Bandar Utama
Bus Travel from KLIA
KLIA serves as the gateway for tourists who come to Malaysia from various destinations. One can easily travel from KLIA to Kuala Lumpur by taking a shuttle bus. There are direct buses to 2 main terminals in KL:
Pudu Sentral
KL Sentral
From KLIA, one can also book bus tickets to other destinations in Malaysia, such as: 
Genting Highlands
Petaling Jaya
Malacca
Perak
Ipoh
Selangor
Johor Bahru
Batu Pahat
Klang
If you're starting off your journey from Penang or Malacca, there are several buses from Penang to KL and Melaka to KL and other destinations that you can find during online bus booking. We recommend that you look for the popular routes at least a month prior to your date of journey and plan accordingly. 
With multiple routes, excellent connectivity, and top bus operators with state-of-the-art amenities, bus travel in Malaysia is one of the most convenient ways to commute from one city to another. The flexibility of bus timings and easy booking process add more to the benefits of traveling by bus in Malaysia.