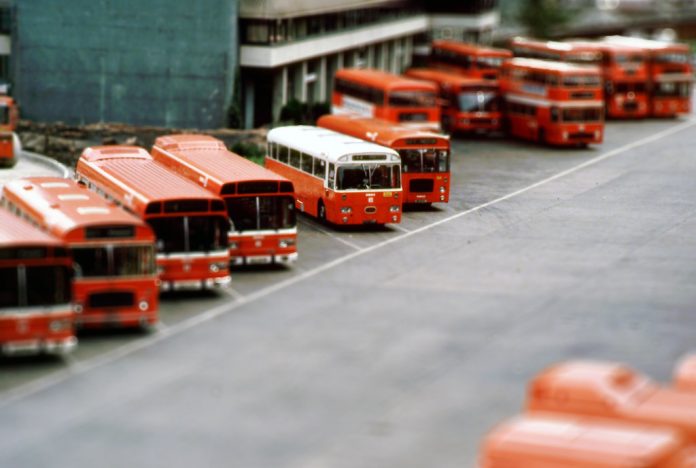 The trend of booking bus tickets online is directly proportional to the number of travelers traveling to different parts of the country either for personal reasons or to explore tourist attractions. The online booking system for bus tickets has made traveling easier for millions of people. With over 18 million happy customers, redBus is the best platform in the world for booking an online bus ticket. Online bus booking eliminates the herculean task of standing in a queue at the agent's office for tickets and opens a wide range of buses to choose from. Let's take a look at some of the advantages of redBus online booking!
Easy-to-use Bus Booking Process
The first and the most crucial advantage of online bus booking through redBus is that there's no complexity involved in the booking process. All you need to do is to enter your source name and destination name and choose your date of journey. Within a few seconds, an extensive list of buses available on the route would be right in front of you on the screen. Just select the one that suits you best and head to the payment. redBus online booking system has made the bus booking process a cakewalk for travelers!
Affordable Bus Ticket Price
Discounts!!! This word alone is enough to get us excited, and when you choose to book a bus ticket with redBus, you're sure to fetch some really good deals and discounts. On various occasions, redBus offers exciting discounts, coupon codes, cashback, referral offers, and loyalty points to the customers through which they can enjoy online bus booking at an extremely affordable cost. 
Ease of Booking from Your Home
You do not need to travel to the agent's office or stand in a queue for your online bus ticket booking when you book through redBus. In the offline booking system, you have to send someone else to get your tickets if you cannot make it to the booking area yourself. redBus online booking system lets you book bus tickets from everywhere and anywhere in the world at your comfort within a few minutes.
A Large Number of Operators to Choose From
The best thing about redBus is that you never fall short of options. There are over 2300+ bus operators associated with redBus, and almost all the major bus operators in Malaysia offer a variety of bus services on various routes through redBus. You can choose from the best operators looking through the amenities they offer and the price they are charging.
The Most Suitable Bus at Your Most Suitable Time
'Bus timing' is an important aspect for passengers looking to book bus tickets. With timing filters available on redBus, you can narrow down the available bus options based on your suitable time. As you enter your destination city, you will see a wide range of buses that operate from early in the morning to late at night. You can simply check the departure time given in the details and book a bus accordingly.
M-ticket and E-ticket Facilities
One of the drawbacks of traditional bus ticket booking is that you receive a paper-ticket by the agent that you have to take care of until you finally board the bus. And what if you miss it? You'll need to get into another hustle to get a new paper-ticket. Most of the operators associated with redBus accept M-ticket (an SMS that is sent to your mobile on booking a ticket with select operators with TIN and PNR number) or e-ticket (the ticket sent to you via email).
Quick and Easy Cancellation and Reschedule Options
Like an easy-to-follow bus booking procedure, cancellation and rescheduling also come easy with redBus. You can cancel or reschedule the tickets by using your user login details on the redBus website or app or by calling the redBus customer care. redBus also has a 100% refund policy if the cancellation of tickets is attributed to redBus or bus operators.
Informed Decision
Finally, you can learn about various bus operators by checking out customer reviews and ratings. redBus updates the bus operator information with what passengers are saying about them. This would help you make the informed decision before commencing the journey.
The highly versatile website and app of redBus provide you with amazing deals and discounts, quick bus tickets online booking procedures, and numerous bus options to travel from. In addition to this, you can discover your boarding point's exact location by using the map and plan to commute to the place accordingly. redBus has won the trust of millions of travelers around the world and strives hard to make the online bus booking easier and quicker for you. Happy booking!