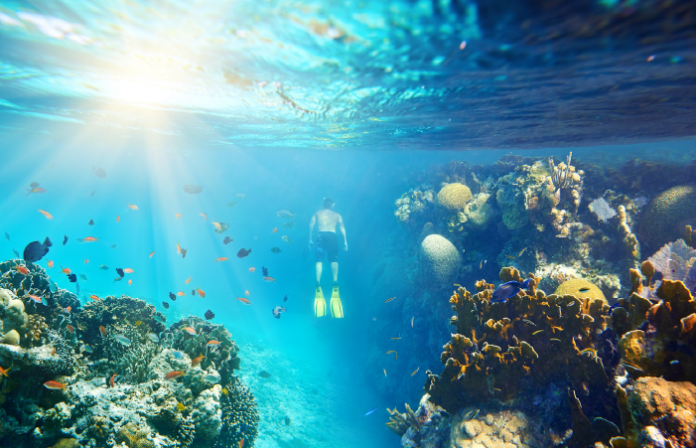 One of the most naturally gifted and resourceful countries in the far east, Malaysia, is home to plenty of underwater places that are truly wonderful to visit. They offer a great experience with friends and family, allowing you to catch a glimpse of many attractions they have. Surrounded by water bodies all around the country, you're bound to have a great time under the sea in Malaysia.
From fun resorts, aquariums, observatory parks and more, Malaysia is home to some of the best attractions to enjoy. These places are all easily accessible with the help of local transport and buses, making it convenient for you to go forth and visit them at any time you wish.
Recommended reading: Top beaches to visit in Malaysia
Here's a list of some of the best attractions Malaysia has to offer under the sea –
Atlantis Bay Resort
The Atlantis Bay Resort is one of the best underwater places you can visit in Malaysia. You can explore the dive sites and the reefs and also participate in scuba diving and snorkeling activities. The resort has PADI trained instructors and divemasters who will aid you in the process of understanding how to go about the tasks.
There are also buffet-style meals provided, and guests can also indulge in a bit of a barbecue beside the beach. The accommodation is fantastic as well, considering Atlantis' reputation as one of the best hotel chains in the world. Overall, it's a tremendous experience and one you must visit if you're visiting Malaysia.
How to reach? You can take a bus to Mersing via redBus and get down at the main terminal in this town. From there, there are onward buses that go towards Pulau Aur and then onward boats that take you towards the hotel.
Sipadan Pom Pom Resort
Another popular attraction in Malaysia is the Sipadan Pom Pom Resort. Surrounded by the sapphire waters of the Celebes Sea, you can enjoy the charm of this wonderful place and enjoy many under the sea activities here as well.
The accommodation of the Pom Pom Resort is very luxurious and comfortable as well, and you'll also be able to discover and explore some fun activities such as snorkeling and scuba diving here.
There are beautiful surrounding villas here as well that are air-conditioned and have comfortable seating options. You can view the beautiful surrounding waters from here and enjoy your holiday to the maximum.
How to reach? You can catch a bus from Lahad Datu, which is a town in Malaysia towards Semporna Jetty, after which you can hop onto a boat and head towards the island at your own pace.
Underwater Observatory Aquarium and Sea Walking Adventure
Another excellent under the sea adventure option you can enjoy is the underwater observatory park located at Kota Kinabalu. This beautiful town is surrounded by the famed rainforests of Borneo and has an underwater adventure that allows you to catch the rich local marine life.
You'll be able to swim with the fishes, dive underwater, and more at Tunku Abdul Rahman Park. You won't need any prior diving experience in this activity as the incredible aquatic life swims around you. You will have your own specialized helmet that's connected to an oxygen tank and a diving guide to help you in this process. 
Seaventures Dive Rig
The Seaventures Dive Rig is a unique opportunity to explore the underwater life of Malaysia from an oil rig. The former oil rig is also a hotel, and divers can head to the lift and catch a glimpse of the house reef's pygmy seahorse, crocodile fish, giant eel and ghost pipefish, all of which are rare species. You can also enjoy the diving opportunities present here, with the Sipadan Dive permit given to each patron who stays here for a minimum of three nights.
The rig is located off the shore from Mabul and is just around 25 minutes to Sipadan, also known as the 'diving Mecca of the world.' You'll be able to catch a beautiful glimpse of the sunrise and sunset from Sunset Deck and enjoy a truly memorable and wonderful holiday.
How to reach? To reach this under the sea attraction, you can head over to Tawau and then catch a bus towards Semporna and Mabul Island by boat, as that is where the rig is located. 
Thus, Malaysia is home to plenty of beautiful underwater places and attractions that are truly a delight to visit and enjoy with friends and family. Since Malaysia has a great transport infrastructure, you can access most of these places with buses, and redBus is the perfect place to book them. You can avail wonderful discounts and catch buses at flexible timings, giving you more incentive and reason to travel and enjoy these attractions in and around Malaysia.